Printed organic electronics offer alternative and complementary solutions to silicon-based electronics in sectors such as consumer electronics, the Internet of Things, medicine and logistics.
"Organic materials are printable: they can be incorporated into inks and then deposited on a substrate by printing."
Electronics depend on mineral components, mainly silicon – currently in short supply – and, to a lesser extent, germanium. However, organic conductive and semi-conductive materials, in particular polymers, offer an alternative.
Polymers are chemical substances composed of macromolecules (molecules made up of thousands of similar atoms). They can occur naturally or be obtained in the laboratory by means of a chemical reaction called polymerization. Cellulose (wood, paper, cotton, etc.), plastic and rubber are among the best known.
Most polymers are electrical insulators, but some are conductors. Their discovery, in the late 1970s, opened up new possibilities in electronics with organic, printed and flexible electronics.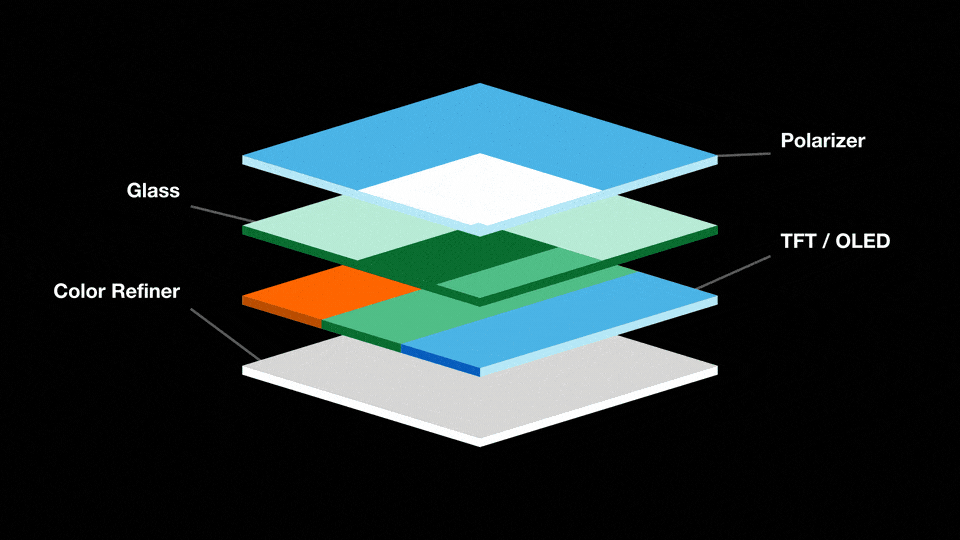 OLED, an ambassador for organic electronics
OLED (Organic Light-Emitting Diode) technology used in the screens of some phones and digital cameras has already introduced the general public to organic semiconductors. Organic light-emitting diodes are optoelectronic devices capable of emitting light when an electric current flows through them. They allow the OLED screen to emit light by itself, i.e. it can emit light without the need for backlighting, which reduces the number of layers – and therefore the number of steps and the amount of raw materials – needed to manufacture it.
This gives it advantages over a screen using liquid crystal display (LCD) technology. Thinner, lighter and more flexible, OLED displays offer more intense colours, deeper blacks, better contrast, a more pleasant viewing angle and greater responsiveness. Curved, foldable and rollable screens become possible.
"Given their characteristics, [OLEDs] may well dominate the market one day" confirms the CNRS.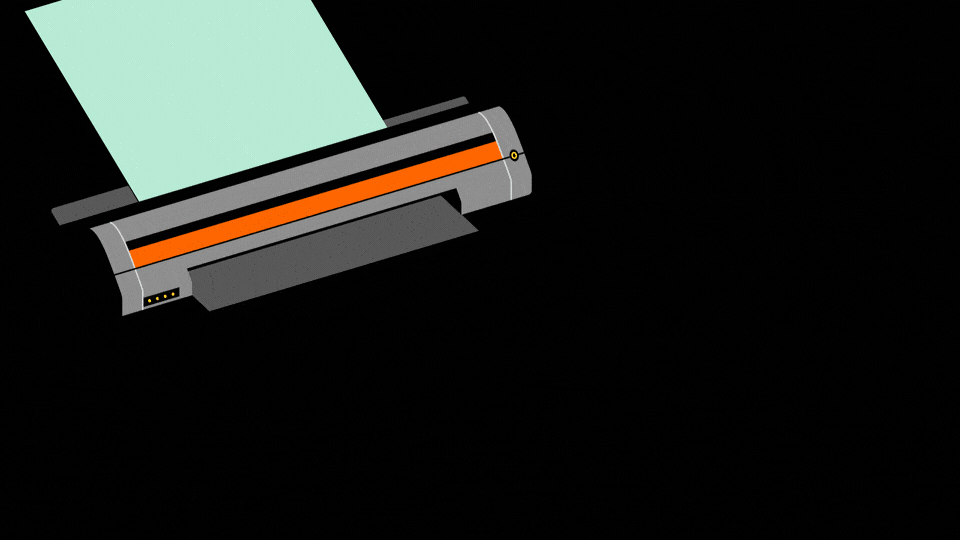 A new electronics manufacturing process
Organic materials are printable: they can be incorporated into inks and then deposited on a substrate by printing. It is therefore possible to produce electronic circuits by "simple" printing, using various techniques (inkjet, silk-screen printing, engraving, flexography, etc.). This type of production is simpler and less expensive than electron-beam lithography, which is mainly used in silicon-based electronics.
Another advantage of this manufacturing process is that it can use both rigid substrates, such as glass, and flexible substrates, such as plastics, textiles or paper. It makes it possible to integrate a wide range of electronic devices – sensors, for example – into objects of any shape, size or composition.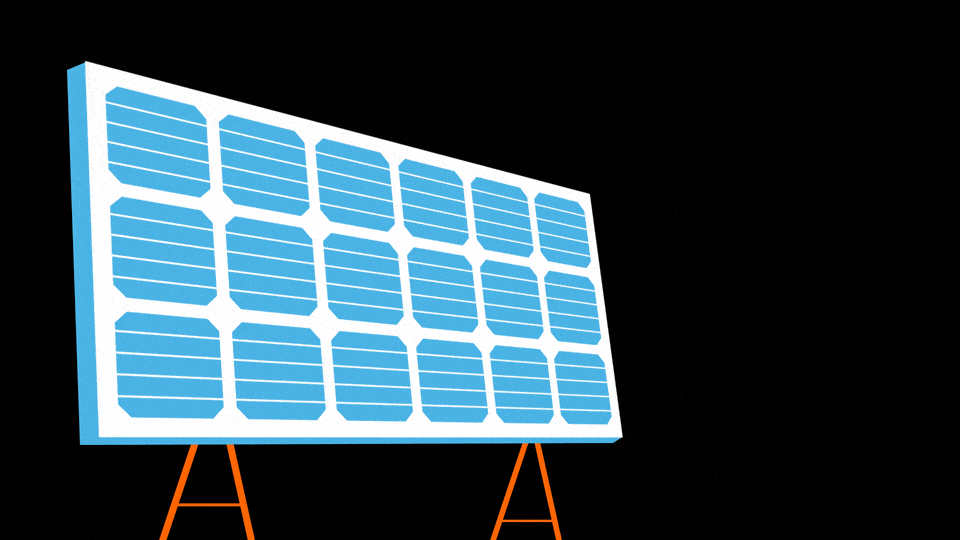 Numerous applications
As a result, printed organic electronics opens the way to a multitude of applications, including:
photovoltaic cells, with the development of flexible films that can cover any surface (e.g. the roof of a car)
wearable technologies for sport or health, including biomedical sensors for remote patient monitoring
sensors integrated into floors, walls or industrial machines and parts, to measure temperature, humidity, pressure, deformation, etc.
intelligent labels and packaging for product traceability and protection, quality control or anti-counterfeiting.
In Belgium, global adhesives giant Henkel has teamed up with SME Quad Industries to accelerate the development and marketing of printed electronics applications. In 2020, the two partners collaborated within a consortium to develop a medical patch for monitoring patients with coronavirus. They are currently exploring several possible uses in fields such as health (a patch for epileptic patients), sport (a flexible sensor inserted in golfers' shoes), and construction (leak detection).
Piezotech, a subsidiary of the French chemical group Arkema, produces electroactive polymers – polymers that change shape when exposed to an electric field – in the form of powders, inks and thin films. As part of the European "Supersmart" project, the company presented two demonstration products based on these high-potential materials: an intelligent impact-detection label – which can be used to track fragile parcels and objects or to measure wear and tear on equipment – and an anti-counterfeiting label.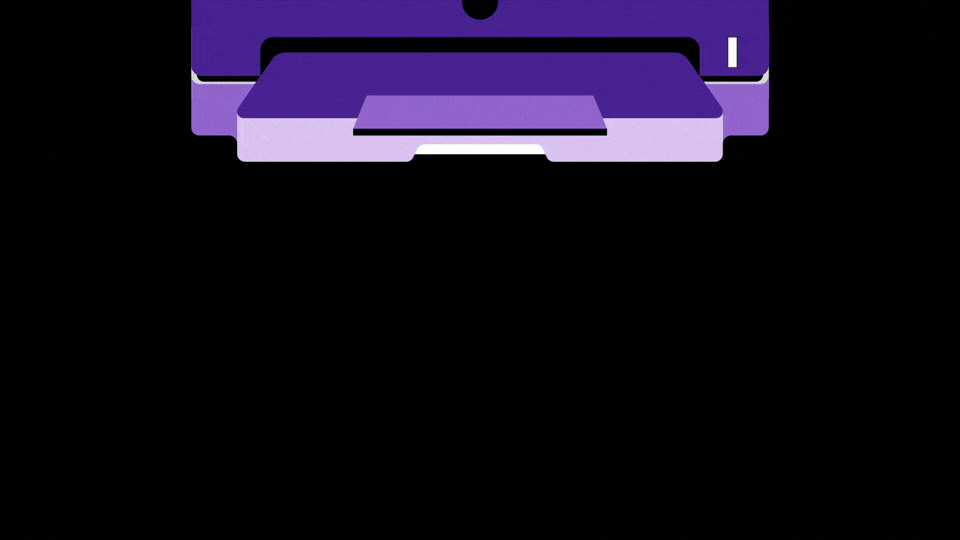 A greener technology?
Do printed organic electronics offer a sustainable technology in a context of raw material scarcity and ecological crisis? The French Association of Printed Electronics (Afelim) maintains that it can contribute to reducing the environmental impact of sectors in which it has applications. The associated low-temperature manufacturing processes use less energy and raw materials. In addition, it enables the exploration of new solutions for the environmental challenges posed by today's technologies, such as waste management for electronic equipment.
Developed on Arjowiggins' paper substrate, Piezotech's anti-impact label is recyclable, since the cellulose can be separated from the ink. When the electronic device reaches the end of its life, the processed fibres can be used to make recycled paper. Arjowiggings has launched a project to find applications for recycled conductive inks.
Another example is the integration of electronic devices into industrial parts for predictive maintenance. The Industrial Technical Centre for Plastic and Composite Innovation (IPC) and the CEA are developing a plastic film incorporating several sensors, which is directly integrated into the composite materials for wind turbine blades during infusion (the composite materials manufacturing process). This technology, which perfectly fits the shape of the part, is designed to detect possible damage to the blade with a view to extending its life.
The properties of organic semiconductors make organic, printed and flexible electronics a promising field. According to the research firm IDTechEx, this market is expected to grow from 41.2 billion dollars in 2020 (about 36 billion euros) to 74 billion dollars in 2030 (over 65 billion euros). In the coming years, this disruptive technology is expected to be increasingly used in conjunction with silicon-based electronics.