● The pandemic has shaken up the electronics market: the United States and Europe want the production of semiconductors localized on their soil.
● Demand has shifted: smartphone and PC sales are plummeting, while sales of electric vehicles and AI-related chips are skyrocketing.
● Faced with competition from China, Taiwan and the United States, Europe is investing massively and betting on the medium and long-term.

Intel CEO Pat Gelsinger set the tone at the World Economic Forum, stating that geopolitical relations were now more dependent on semiconductors than on oil. Since the advent of the pandemic, the electronics market has been shaken by economic and geopolitical tensions. However, chips cannot be manufactured without semiconductors. "Global sales of semiconductors should double by 2030," emphasized Jean-René Lèquepeys, deputy director at CEA-Leti. After the pandemic, the world has been on alert to meet increasingly demanding digital expectations.
From shortages to risks of overinvestment
The skyrocketing demand for semiconductors to meet hardware needs for remote working during the pandemic created a bottleneck in the supply chain. "When the automotive market finally reopened, the entire industry fell behind," said Sarah Guillou, an economist and director of the Innovation and Competition Department at the OFCE (French Economic Observatory). Western countries therefore wanted to limit their dependence on Asian-produced semiconductors. "The problem is there are many steps before manufacturing a chip. We cannot open production lines overnight," said Guillou. In a wave of panic, many players invested massively. "People are now wondering whether this led to overinvestment," emphasized the economist. These challenges in terms of competition and sovereignty have prompted the European Commission to invest 45 billion euros in the sector through the European Chips Act.
Electric mobility and energy consumption are shaking up demand
While demand for components used in smartphones, PCs, tablets and connected objects has decreased, mobility (cars, scooters, bicycles) is driving up demand. This demand is the result of the many different components required for new needs, such as smart-energy management systems for vehicles and AI features in connected objects. For each use, the challenge is to reduce the energy consumption linked to AI: "Should we fail to find a new paradigm, data processing risks consuming 14% of the world's electricity compared with 4% today. We need to run AI algorithms more locally, with denser and more non-volatile memory," cautioned Lèquepeys. He sees a sustained trend in Edge computing, which requires specific chips: "Companies need to process data as locally as possible to conserve energy as well as ensure their location." Finally, 6G will also accelerate demand. "It requires technologies that will make it possible to have speeds of one terabit per second on an object and a latency time of around a millisecond, to control surgical objects remotely, for example," says Lèquepeys.
According to Lèquepeys Europe must increase its semiconductor production capacity fivefold.
Geopolitics: China's back against a wall
In addition to the issue of knowing where production is located, the United States and China continue their trade war. America has adopted more stringent protectionist measures: the U.S. administration plans to finance the production of semiconductors on its soil by subsidizing large companies like Nvidia, Intel, TSMC and Samsung. Samsung and TSMC alone account for 70% of the world's semiconductor production. In return, these companies agree not to develop their latest technologies in China or produce semiconductors there for a ten-year period. This is a blow for the local Chinese industry, because China, which is intensifying its bullying tactics against Taiwan, has a vast domestic market. "There are limited numbers of production tools for semiconductors smaller than 12 nm, and geopolitical considerations are paramount," explained Estelle Prin, founder of the Observatoire Européen des Semi-conducteurs. These chips are used in military and space applications designed for modern warfare. That is to say, they integrate specific AI features. "These can be missile launch or intervention systems," she specified. And China is lagging behind on cutting-edge chips (smaller than 7 nm).
Toward a more competitive Europe
Like the United States, Europe, which accounts for 8% of the world's semiconductor production, seeks to reduce its dependence on Asia. This requires significant investment. "Europe is further upstream on this market," noted Sarah Guillou. Europe is known for providing solutions for manufacturing semiconductors, but not so much for production itself. Europe's current market share in terms of production is considered insufficient by public decision-makers and the companies that rely on semiconductors. Europe has ambitious objectives: "To achieve a 20% market share requires us to increase our current production capacities fivefold," said Lèquepeys. The CEA (French Atomic Energy Commission) in the Grenoble region is collaborating with STMicroelectronics and Soitec to accelerate the production of FD-SOI components. "They make it possible to optimize the energy consumption of integrated circuits that require compromises between their analog and digital performance." Guillou believes France remains competitive: "Europe is well positioned in research, in chip design, and in building the machines necessary for their production. Companies like Intel are also trying to expand their research centers, notably in Saclay." A choice in line with the skills of French engineers in mathematics and artificial intelligence.
A consultant in economic intelligence, Estelle Prin founded the Observatoire des Semi-conducteurs, a site for information and analysis on the semiconductor industry. She worked as a journalist for 15 years and has taught geopolitics, including the relations between China and the United States.
Sarah Guillou is an economist, director of the Innovation and Competition Department at the French Economic Observatory (OFCE). She specializes in business competitiveness and public Policy, as well as the dynamics of global industrial specialization.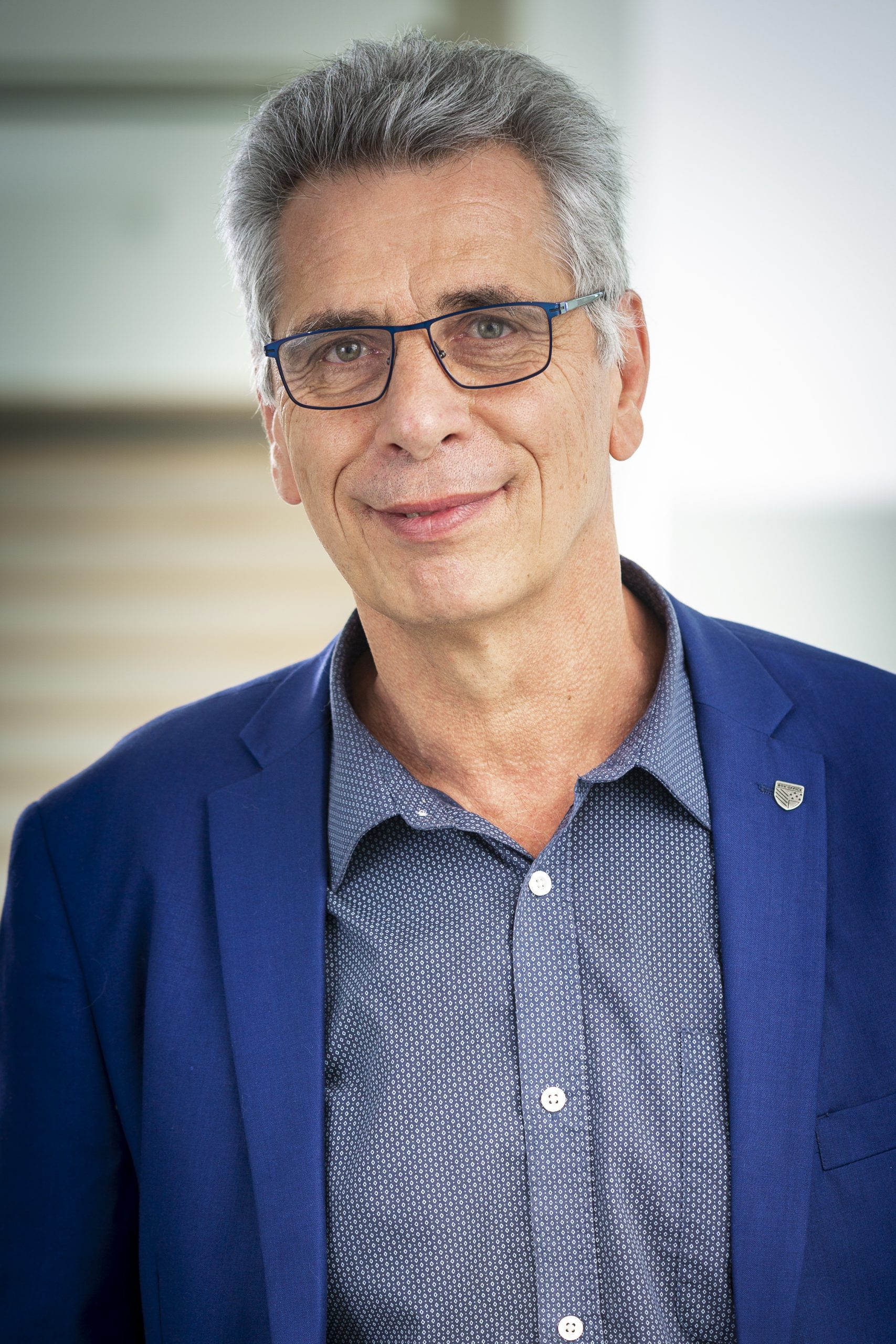 Jean-René Lèquepeys
Director of programs and deputy director at CEA-Leti, he has filed some 15 patents in the field of telecommunications. Lèquepeys created a department specializing in electronic architecture, the design of integrated circuits and embedded software at CEA-Leti.