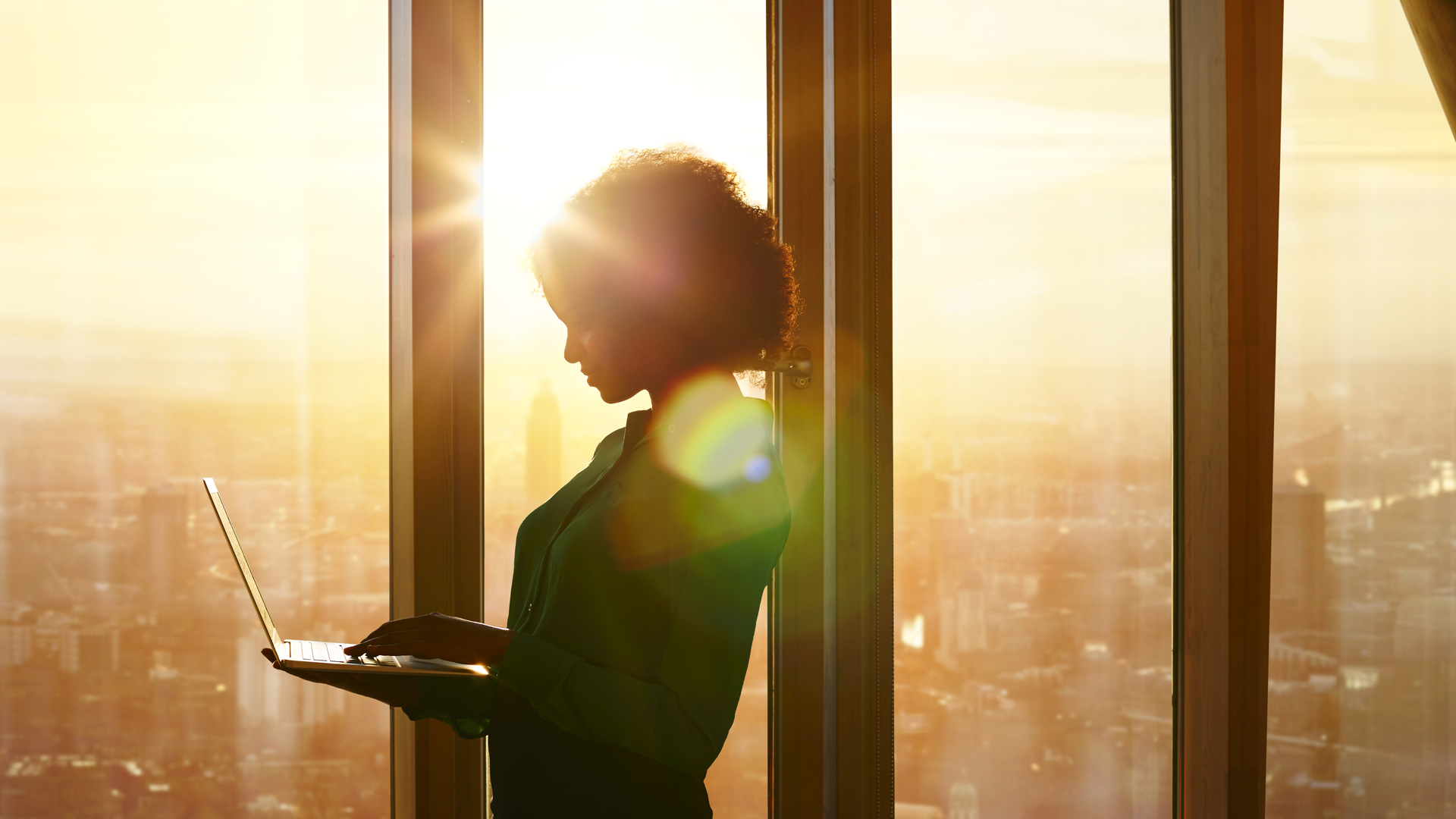 6G: preparing today
the mobile networks
of the future
Just like with 5G and all the generations that came before it, mobile communication systems are constantly evolving. However, within the same generation, these developments must remain compatible with original design choices. As innovation leads to new discoveries, this technical limitation may prevent new technological building blocks from being integrated.
As a result, every ten years or so, the mobile ecosystem goes back to basics by designing a new system based on the latest technologies. Ten years is how long it takes to refine technical concepts, specify architectures and protocols, and develop and test equipment before the commercial launch. This means that now is the time to start designing mobile communication technology so that it is up and running in 2030.
On its way to reaching full maturity, the rollout of 5G continues to bring about breakthrough technologies and opportunities for many different uses. While this is happening, research on 6G has already begun. It is only in its early stages. Reaching a consensus involves exchanging ideas and results during research conferences, collaborative projects and industrial partnerships. As a player in this ever-changing ecosystem, Orange has now published its White Paper on 6G. With 6G being presented as the next generation of mobile telecommunication technology, this White Paper covers everything, including future services, technical building blocks, performance, feasibility, costs and environmental impact.
In the last few years, the health crisis has highlighted the importance of networks, which connect users to the world. In the future, ambient connectivity will play a central role in all of our everyday lives, but it requires synergy between various infrastructures. Thanks to key technologies like 6G, we will enter a new era of on-demand connectivity, which adapts to services independently.
Orange is taking on the challenge of building versatile, secure, powerful and resilient networks, designed to leave as small an environmental footprint as possible and capable of providing customers with real-time, high-quality connectivity, anytime, anywhere, while improving the networks' operational efficiency and profitability.
Standalone 5G
Standalone 5G, or SA 5G, improves the user experience for businesses and consumers alike by adapting connectivity to their needs.
In the case of companies, this technology meets their need for flexible, scalable, reliable and secure connectivity for real-time solutions. Consumers will find it boosts performance for new services like augmented and virtual reality.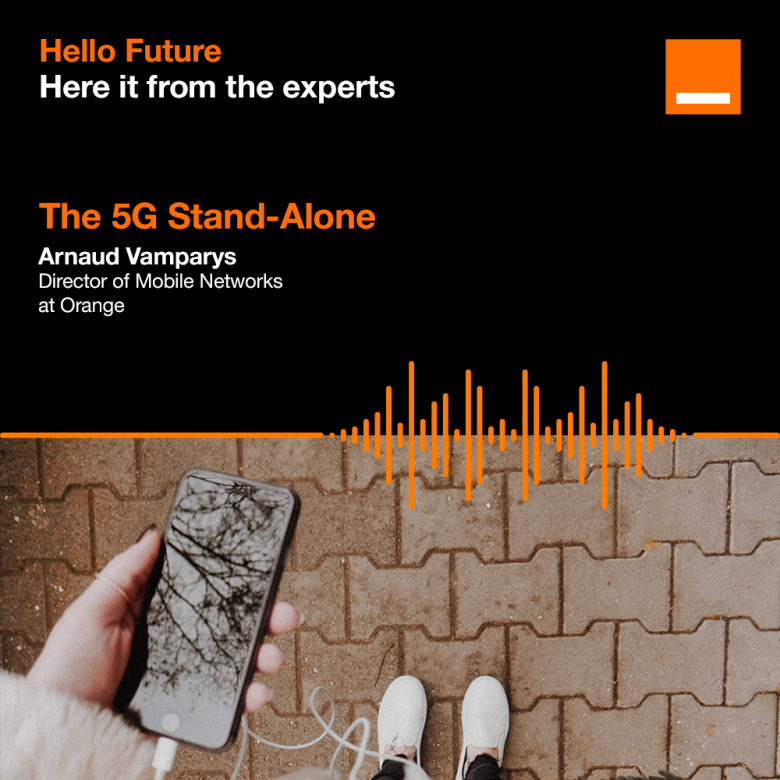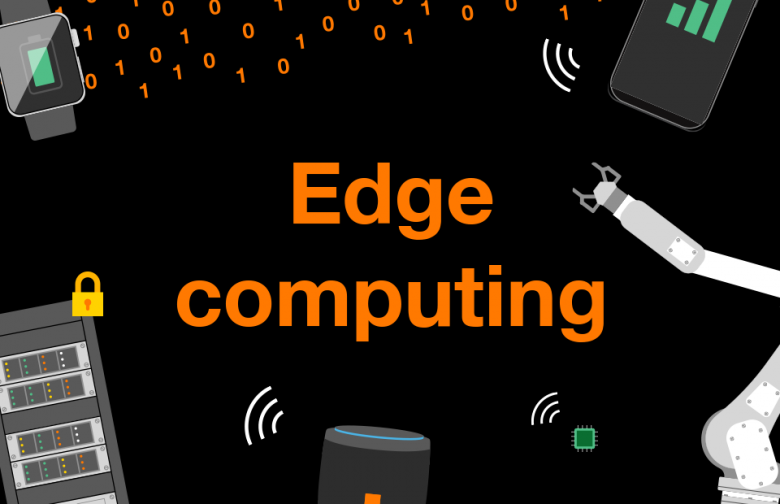 Edge Computing
Edge computing is about moving data processing and storage away from remote servers to the network edge. This means that data no longer flows systematically through the cloud. Instead, it is processed locally, closer to the people and machines that produce and/or consume it. The full potential of this key technology will be unlocked when it is paired with 5G and 6G mobile networks. It lays the technological foundation for a seamless experience and personalized, localized services. For example, quality control through image analysis, or virtual 3D worlds filled with avatars, such as the metaverse.
Open RAN
Open RAN (Open Radio Access Network) is a network architecture that, via open protocols and interfaces, makes it possible to build smart, multi-vendor radio access networks.
The global O-RAN Alliance, founded in 2018 by six carriers including Orange, is working to produce the specifications of this new architecture and to facilitate the arrival of new players.
Open RAN can be deployed in conjunction with the virtualization of network functions and paves the way for network automation, thanks to technologies based on artificial intelligence and machine learning.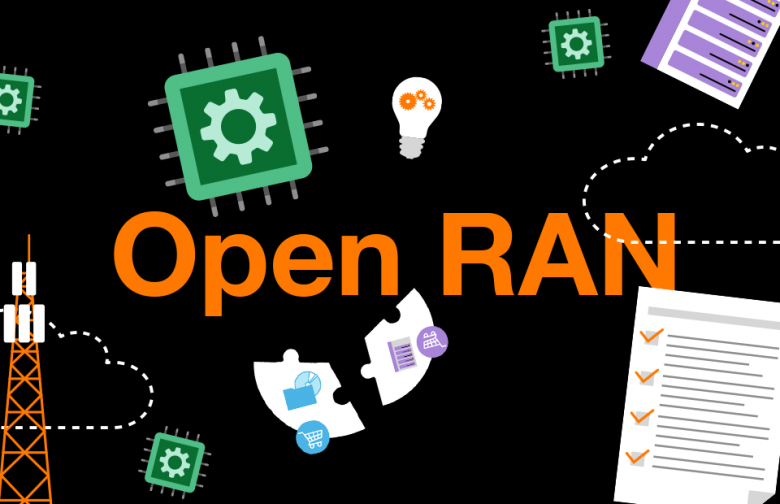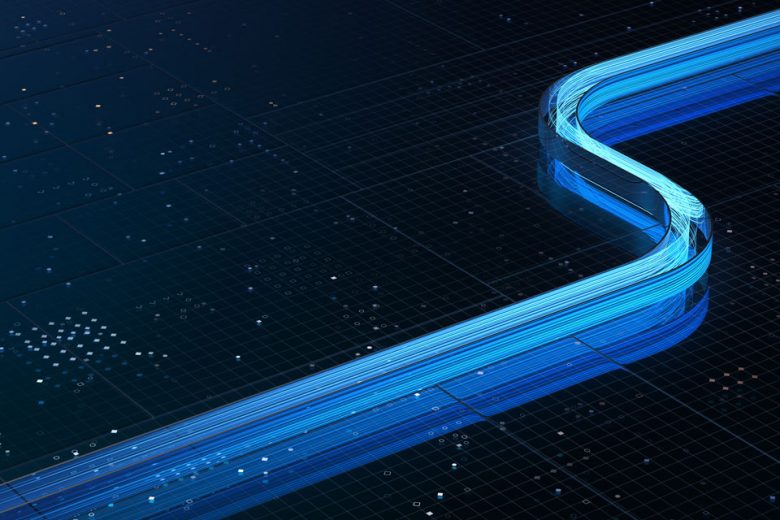 Pikeo
Pikeo is Orange's experimental network, launched in July 2021 in Lannion, France. It is a blueprint for the next generation of more efficient, agile and autonomous networks — 'zero-touch networks' that require minimal human intervention. This standalone 5G network, which is 100% software-based and cloud-native with end-to-end automation, aims to harness the potential of AI and relies on Open RAN solutions.
For the first time in Europe, a carrier has combined all these cutting-edge technological building blocks into a single network, allowing Orange and its partners to test them in real-world conditions.
Orange is involved in various initiatives to build 6G
The NGMN Alliance strives toward a 6G global unified standard
With its unique collaborative approach, the Next Generation Mobile Networks (NGMN) Alliance is laying the foundation for the definition of a globally unified 6G standard and creating a future network generation that is sustainable and environmentally friendly.
Founded in 2006, the NGMN Alliance embraces the entire telecommunication value chain, from operators to vendors, software companies and research institutions around the world. "NGMN is operator-driven and is closely collaborating with its membership to provide impactful guidance and deliver benefits to the entire telecommunication ecosystem," says Anita Döhler, NGMN CEO.
We join forces globally to better address the industry's biggest challenges and opportunities, and we focus on three strategic pillars: mastering the route to disaggregation; building green networks; and guiding 6G development.
An essential force behind 6G
The NGMN Alliance was crucial in paving the way for 4G and 5G, by providing industry-wide guidance on requirement levels and supporting global alignment. While the Alliance continues to support the full implementation of 5G, it started working on the next network generation as early as 2020. The NGMN Alliance is one of the few organizations in the world which unites international players around the table. This unique global cooperation positions the NGMN Alliance as an essential ally in helping stakeholders face the many challenges ahead in developing 6G. Attaining a unified 6G standard is certainly the number one challenge. "It is crucial to avoid duplicating standards because this leads to market delays and complexity, such as the lack of interoperable systems," says Anita Döhler. Orange, which played a key role in 4G and 5G design, is also an active member of the 6G project. "NGMN is essential to creating a unified operator approach. This is key, because in the end, it's the operators who run the network, have a relationship with the customers and invest in network infrastructure" says Eric Hardouin, VP Ambient Connectivity Research at Orange.
Sustainability, a fundamental 6G design element  
The publication of the NGMN White Paper on 6G Drivers and Vision in April 2021 marked an important step. The NGMN Mobile Network Operators identified three main 6G drivers: addressing societal requirements; meeting market expectations by delivering novel experiences; and making mobile operators' network operation more efficient. "With 6G, operators need to deliver novel experiences that bring value to the end user and the entire value chain, and some of these can't be achieved with 5G in its full implementation,"says Anita Döhler.
Environmental sustainability is clearly an imperative 6G driver, both in terms of eco-design and in reducing the environmental carbon footprint of industries and human activities. And this can only succeed if the entire ecosystem takes a holistic approach.
As a key contributor to NGMN's 6G Drivers and Vision White Paper, Orange was very active in advocating a strong societal 6G vision. Orange believes that the telecom industry has a major role to play in reducing various sectors' CO2 emissions, as Eric Hardouin explains: "We need to shape 6G to make it more efficient in addressing climate challenges. This requires minimizing the future network's environmental footprint, including the CO2 emissions associated with the equipment building phase, and ensuring that we will provide maximum value to other sectors by enabling them to reduce their own environmental footprint."
A use-first 6G approach
The recent publication of 6G Use Cases and Analysis in February 2022 was another important milestone toward 6G. A total of 43 companies took part, and almost 50 use cases were mapped into 14 generic use cases assigned to four classes: enhanced human communication; enhanced machine communication; enabling services; and network evolution. Identifying use cases is key to predicting major trends in future usage scenarios and to helping steer the needs and requirements for future generational change. "NGMN expects new use cases to emerge," says Anita Döhler. "This will evolve over time with new ideas, but there is time as 6G networks are not expected to be commercially rolled out until 2030." Next on the agenda is end-user interaction to make sure there is a market for these use cases. "The use cases were identified by mobile network operators, technology suppliers, and academic advisors within NGMN," explains Eric Hardouin.
But in the end, only our customers know what they need. We now need to talk to future users and the other stakeholders to ensure that the technology evolves in a way that provides value and a necessary return on investment.
Metaverse, cyber-physical fusion… the visions of 6G across the world
In Asia, the United States and India, digital giants and suppliers, who are often in the lead of the patent race, are developing their visions of 6G and working on use cases, helping to draw the outlines of the future mobile network standard.
As with 5G, non-Western players seem to have a head start. According to a survey by the Cyber Creative Institute in Tokyo, out of the 20,000 or so patent applications linked to 6G that were registered in August 2021, 40 % originated from China, followed by the United States (35 %), Japan (10 %), Europe (9 %), and South Korea (4 %).
China and South Korea: white papers and first trials
The technological environment of 6G is more complex than that of 5G as it will call upon cloud computing, blockchain and big data, as explained by Eric Xu, the current rotating chairman of Huawei, to Chinese newspaper "Global Times". He recalls that his group has been investing in 6G networks R&D since 2017. In France, at Sophia Antipolis, the group has had a dedicated research chair at EURECOM engineering school since 2019. The Chinese manufacturer's 6G plans, which were made public in September 2021, set the aim of launching 6G products around 2030.
During the 2022 Mobile World Congress (MWC) Barcelona, another Chinese player ZTE announced the launch of its metasurface solution called RIS (Reconfigurable Intelligent Surfaces). According to ZTE, before 6G this technique will drastically reduce the cost, deployment period and energy consumption of 5G-Advanced (or 5G+), the intermediate stage that is expected around 2025.
South Korean companies are also working on 6G. In a white paper published in July 2020, Samsung details its vision of the next standard and mentions possible use cases that include 16K video streaming as well as extended reality based on mobile holograms and digital twins. Moving from theory to practice, in the laboratory, researchers from the Korean conglomerate and the University of California, Santa Barbara (UCSB) have achieved theoretical throughput of 6.2 Gbps in the 140 GHz band and over a distance of 15 m between transmitter and receiver.
As for LG Electronics, they have achieved a first 6G transmission outdoors using the terahertz (THz) band. The test, which was run in conjunction with the Fraunhofer Gesellschaft research institute in Berlin, took place between two buildings situated 100 m apart. The Korean firm did not however specify the speed achieved or the duration of the transmission.
Cyber-physical fusion in Japan
In Japan, NTT DOCOMO revealed, as early as January 2020, its vision of 6G in a white paper. The incumbent operator mentions the concept of "cyber-physical fusion". The ultra-connectivity enabled by the new standard will make it possible to model the real world in minute detail and take both artificial intelligence (AI) and the internet of things (IoT) onboard at all levels.
Drawing the analogy of the nervous system, which transmits information to the brain, with its multiple endings, the future network will be able to collect a considerable amount of data for detection or monitoring purposes. Among the prerequisites for 6G deployment, NTT DOCOMO believes that the future standard will have to rely on extremely low energy consumption.
SoftBank, another Japanese player, shares this vision of widespread AI. According to Ryuji Wakikawa, its Vice President, "if AI is the trigger for the next industrial revolution, 6G will be the telecommunications infrastructure that makes it happen".
SoftBank started its R&D work on 6G as early as 2017 by developing High Altitude Platform Stations (HAPS). These aircrafts, operating in the stratosphere and equipped with solar panels, would enable transmission and reception of radio waves over an area stretching up to 200 Km in diameter.
In India, Minister for Communications, Electronics & Information Technology and Railways, Ashwini Vaishnawa, claimed that 6G would be deployed as early as the end of 2023 or in 2024 thanks to locally-developed equipment and software. An optimistic declaration considering the country has not yet commercialized 5G and the auctions are due to be held during the second semester of 2022.
Beyond the business stakes brought about by 6G, Asian operators recalled, during the latest MWC, that the future standard would include performance indicators in terms of energy efficiency and would take part in their carbon neutrality strategy.
In the United States, 6G as a prerequisite for metaverses
On the other side of the Pacific, in the United States, a more unexpected player is looking closely at 6G. The managers of Meta, the parent company of Facebook, are making it one of the building blocks of their great dream of metaverses, these immersive universes that enable individuals to interact virtually and remotely in the shape of avatars or holograms. In a blog post, Dan Rabinovitsj, Meta Connectivity Vice President, states that the next big connectivity challenge will be that of building metaverse-ready networks. He believes that the real-time dimension will be essential in order for people to enjoy the most realistic experiences possible.
This will be achieved in particular through improved latency between devices and within radio access networks (RANs). Via its Telecom Infra Project (TIP), Meta is one of the major contributors to Open RAN, an open network architecture. According to the Fierce Wireless website, the connectivity requested by the social networking giant sounds a lot like the work already underway on 5G/6G.
This vision of Meta is consistent with NTT DOCOMO's notion of "cyber-physical fusion" or with the Internet of senses developed by Ericsson. An article in the Financial Times describes a cyber-physical continuum whereby the virtual world blends into the physical world. In this dual approach, any physical object would have its digital twin and the inhabitants of a metaverse could "go back in time to analyse what went wrong, or make simulations of what might happen in the future".
As for the other digital giants, since February 2021, manufacturer Apple has been publicly attempting to recruit communication systems engineering experts to work on 6G cellular connectivity (the offer is still online).
Finally, in May 2021, IBM unveiled the first 2 nm chip. This new component would offer 45 % higher performance and 75 % lower energy use than the previous generation of 7 nm node chips. This technological breakthrough should quadruple battery life while speeding up device performance. It could be used for space exploration, artificial intelligence, quantum computing and, of course, 6G.
From Asia to the United States, the visions of the different stakeholders towards 6G remain very conceptual at this stage. Previous deployments have shown that in the end it is the users who take possession of technological advances and thus shape the true applications through usage.
Uncovering the potential 6G technologies
The use of new frequency ranges, combined with radar techniques, new generation optical fibers, high-altitude platforms and satellites, reconfigurable intelligent surfaces, and zero-energy devices could potentially define the sixth generation of mobile communications.
Intelligent Surfaces Set to Change the Direction of Radio Signals
6G networks of the future will coincide with a revolution in the radio environment that they rely on, brought about by RISs (Reconfigurable Intelligent Surfaces). These surfaces will help to optimize the performance of wireless communication systems, providing a range of key uses.
The study and development of RISs has resulted in an increasing number of studies and publications, which is testament to the key role these surfaces will play in controlling radio environments. The European project RISE-6G is particularly interested in incorporating these new devices in future 6G networks to create smart, long-lasting wireless environments that can be dynamically programmed.
Non-Emitting, Eco-Efficient Technologies
Coordinated by CEA-Leti, RISE-6G brings together several players from the worlds of telecommunications (including Orange, Telecom Italia, NEC Europe and Greenerwave), industry (SNCF and FIAT) and academia (Chalmers University of Technology, Aalborg University, the University of Athens, the CNRS, CNIT in Italy and the University of Nottingham). This three-year project, launched in January 2021, focuses on prototyping and developing RISs, and integrating them into wireless communication systems. "Unlike what you see in conventional networks, RISs do not emit waves. They are used for communication purposes, in a similar way to mirrors," summarizes Dinh-Thuy Phan Huy, Research Project Manager at Orange's Radio Network and Microwaves division, and head of the working group on RIS for Enhanced Sustainability and Security for the RISE-6G project.
Radio waves bounce off surfaces and can be cleverly redirected to 6G terminals. Using these properties to their maximum potential opens up the possibility for various use cases. These could include services to boost coverage and throughput in a specific area, or more secure communications in which waves are directed to the intended user without the risk of being intercepted. There's also the possibility of reducing exposure to electromagnetic waves. Base stations will be able to achieve the same throughput while emitting less. There could also be possible uses linked to the Internet of Things and connected machines. RISs would strengthen the connection between these devices and relay antennae and make them more reliable.
Besides their ability to manipulate electromagnetic fields, RISs stand out for their durability: They are passive surfaces that need little to no energy supply.
Helping Electromagnetism to Work Smoothly
In practice, an RIS takes the form of a 2D surface that has been "discretized," which means that it has been cut vertically and horizontally into several uniform elements, called cells. The challenge is to locally and individually control the electromagnetic behavior of these cells. As a result, this operation requires the principles of electromagnetism to be explored and manipulated. "An electromagnetic field has a complex shape, characterized in particular by an amplitude and phase," says Philippe Ratajczak, R&D Engineer at Orange. "While the phase of reflection from a wall is constant, it will be possible to change the default reflection angle of RIS cells. On a reduced surface, the redirection of the field can be controlled, and the wave can be corrected locally to transmit it in the desired direction. Given that a phase varies between 0 and 360°, in the best case scenario, it would be possible to control each cell over the whole 360° range." By extension, being able to control a specific phase and its opposite also allows us to control the beam steering, meaning the unexpected angle diversion resulting from a disturbance.
An Ultra-Precise Surface
Far from being just simple, flat, inert surfaces, RISs contain an entire electronic control component. This is what makes the system smart. A microcontroller manages a set of integrated circuits on the back of the cells and allows the desired phase to be set for each one. On top of this, some RISs are extremely precise. The prototype made by Orange, the Langevin Institute and CentraleSupélec (partly within the framework of the RISE-6G project) also relies on an ultra-sophisticated antenna, supplied by the Orange laboratory in Sophia Antipolis. This reflectarray antenna was originally intended for use in satellite communications as it is capable of extremely precise beam steering. This is due to its metasurface (which has cells closer together than the average surface) and continuous adjustment of the phase on each cell.
The initial simulation results suggest that this RIS has the potential to improve or reduce signal strength by a factor of 10, depending on the intended use. Further work will focus on studying and evaluating the working area of RISs in relation to their surface area.
Integrating RISs into the design of future 6G networks already represents a paradigm shift. Thanks to this promising new technology, the sixth generation of mobile networks could be the first, by design, to make use of this possibility to precisely control the movement of waves.
Satellites and High Altitude Platforms (HAPs)
Satellites and High Altitude Platforms (HAPs) are part of the larger family of devices operating in the atmosphere and beyond. These types of networks, called non-terrestrial networks, are a key technology building block for 6G. Their main challenges are to provide connectivity where terrestrial infrastructure has not yet been deployed and to ensure interoperability between terrestrial and non-terrestrial infrastructure. Interview with Valérie Pla, Director of Digital Emerging Countries Research at Orange.
Zero Energy Devices: Do More Using Nothing
Three times zero. This is the basic principle of zero energy devices: zero energy consumption, zero additional wave emissions, zero specialist equipment. These connected objects, which are able to communicate through energy and ambient waves, have the potential to support various ideas for 6G and help to develop a sustainable Internet of Things.
The simplest form of zero energy device (ZED) is the electronic tag, which contains a unique digital identifier. Since the development of radio frequency identification (RFID) technology, we now use tags everywhere, including in clothing stores, on our work badges and even in our pets. However, to detect and read RFID tags, a suitable reader or portal is needed. ZED tags, on the other hand, are detected and read by cell phones and antennas, which then transmit the information they contain to the network. Smartphones take part in this process anonymously, acting as a gateway. Through the use of mobile network waves, tracking becomes possible everywhere without the need for specialist equipment. The main use cases are therefore in the world of logistics, with parcel tracing one of the most important.
Wave Recycling
Dinh-Thuy Phan Huy, Research Project Manager at Orange's Radio Network and Microwaves division, explains how it works:
It all happens when a wave, leaving a cell phone to reach an antenna, encounters a tag. The wave doesn't just bounce off the object, but also retrieves the information contained by the tag. The antenna will therefore read two messages: the smartphone message and the tag message. This wave recycling, known as backscatter, works because the tag identifier is a very small message, which changes the wave very slightly. Adding too much information would disrupt it to the point that it would become unreadable.
Such a challenging research topic calls for experts in various fields. At Orange, the project brings together experts in signal processing, network standards, antennas, propagation, electromagnetism, ultra-low power and connected objects. The team works with academic laboratories including, most recently, CentraleSupélec. It is also involved in Hexa-X, a European research project on 6G.
Tapping Into Ambient Energy
In 2021, Dinh-Thuy Phan Huy's team gave its first demonstration of a ZED use case for logistics tracking. The name of the use case, "Tracking Out of Thin Air," makes reference to the first scientific article on backscatter. "The first experiment of its kind took place in 2013 at the University of Washington with the aim of recycling the waves from a TV tower. At the time, the team had suggested the possibility of an autonomous energy system. We gave a demonstration of this for mobile networks." So, ZEDs don't need any energy sources? Not exactly. Solar energy was chosen for the use case demonstrated by the Orange research team. A single day's worth of light, absorbed by its small solar panel, is enough to power the tag for almost two days in total darkness. If the tag alternates between being in the light during the day and dark at night, it can be powered long-term. The time it operates in the dark can be extended by allowing it to "sleep" between sending messages or even between sending bits. ZEDs can be powered by other energy sources such as artificial light, vibrations from industry or vehicles, thermal energy such as body heat, and even radio energy.
6G: More Connectivity, Without More Waves
The prospects of ZEDs go to the very heart of networks. The problem is that the need for connectivity is increasing, but regulations to limit wave emissions for the sake of health are not shifting. So, how do you extend a network's coverage and capacity without emitting more waves? One way is by using reconfigurable intelligent surface (RIS) technology. Zero energy devices are another answer, with their ability to transmit more information onto an existing wave. That said, we should see the first uses of ZEDs well before the arrival of 6G.
After logistics, we want to explore other areas with ZED tag technology. Then there's service testing, standardization and so on. We're only at the beginning. The real issue is developing the IoT sustainably, including the need to design the technology in a circular way, and expand it using an ever-decreasing amount of energy, airwaves and additional equipment.
An environmental challenge for 6G
Orange sets the goal of being sustainable from an environmental, societal and economic point of view for the future generation of 6G mobile networks, as for digital networks in its entirety. This is the challenge described by Estéban Selva Network Research Engineer at Orange.
With 6G expected to be rolled out from 2030, its current development will help to shape the future digital society. Orange's vision leaves no room for compromise: now is the time to defend 6G as a source of value and sustainability, both environmentally and economically, in line with the Group's values.
6G is at the center of an intense international research effort, led by both industry and academia. New potential uses and candidate technologies are in the process of being identified. In this emerging ecosystem, Orange's goal is for 6G to add value to society by helping to decarbonize human activities, allowing better access to education and health care, contributing to more efficient industry and agriculture, as well as safer transport and better living conditions in general. As with 5G, Orange offers a responsible network vision at all levels.
Societal and Operational Requirements
Technical research is, and will continue to be, vital when it comes to achieving performance goals, responding to traffic growth, and meeting the needs for throughput, reliability and data latency. The technology must also meet societal demands, such as reducing its environmental impact, energy consumption and CO2 emissions. It must increasingly focus on digital inclusion, high security and resilience, and low exposure to electromagnetic fields. As a result, a research effort is needed to clarify these societal requirements and develop methods to evaluate them.
For Society, with Society
Orange is active in various 6G structural initiatives. In addition, the research community can exchange ideas through European collaborative research projects such as Hexa-X, as well as industrial forums such as the NGMN or the IOWN Global Forum. These also allow the Group to share its vision and to contribute to the development of technical solutions. As research progresses and players begin to collaborate, the ecosystem will need to get future users involved by informing them, asking them questions and getting their feedback and ideas. By guiding the development of 6G technology, this dialog will ensure that its service offering will be commercially and socially relevant.
Change Takes Time
By anticipating technical needs and uses well in advance, the process of developing the remaining services will be made smoother. There is not yet a fixed date for the 6G standards to be published, but a reasonable assumption is around 2028, with the standardization process starting around 2025. More work is needed to develop the appropriate framework and tools for co-construction with all stakeholders: citizens, industries, public services and regulators. These things are necessary if 6G is to benefit progress, the environment, digital equality, and a responsible economy — all of which contribute to a secure society. Orange has now published a White Paper in the hope that it will be a step in that direction.