● Speaking at Paris Blockchain Week 2023, the director of operations for the non-profit Blockchain for Good explains that above and beyond their use in cryptocurrencies, blockchains can make a major contribution to sustainable development.
● Blockchains can notably be used to provide proof of identity to one billion people who have no official IDs, and to guarantee the authenticity of contracts, photos and other legal documents.
● Numerous initiatives referenced by the Blockchain for Good report, like Ethic Hub, Sun Exchange, CarbonABLE and Connecting Food, make use of these technologies to ensure access to cash and data security for sustainable development projects.
"We are living in an immense paradox: one billion people have no proof of identity, while everyone else has no digital privacy", explains Jacques-André Fines-Schlumberger, director of operations for the non-profit Blockchain for Good. In this organisation's most recent report, Blockchains & Sustainable Development, which offers an overview of projects in the sector that have a positive impact, the first chapter focuses on blockchain-powered, decentralized, digital identity networks, which enable billions of people, including people in the developed world, to confirm their identities for administrative purposes. These systems work by creating individual digital wallets for citizens, which can be used to store records of qualifications and other certificates. The blockchains provide proof of the authenticity and existence of contracts, photographs and other legal documents. In the field of cryptocurrency, the report notes "the adoption of crypto-assets by the general public is much more advanced in countries marked by financial instability and those with fragile institutions" and that it is "growing fastest in Africa, Latin America and Southeast Asia", where they are used for remittances and as a protection against inflation.
Speaking at Paris Blockchain Week on the role of blockchain tech in addressing ethical issues, Jacques-André Fines-Schlumberger pointed out that there are more than 1500 initiatives making a positive impact. "There are amazing things happening in all areas, such as in the Internet of Things with decentralised VPN projects. This is a major issue, as many VPN providers are reselling data, which raises security issues for citizens in police states." He also emphasized that the "for Good" in the name of his organisation specifically means initiatives that are closely aligned with the United Nations' 17 sustainable development goals (SDG).
In South Africa, if schools do not have the resources to invest in solar panels, private individuals and companies can step in to help
Blockchains for the climate
In South Africa, a project christened Sun Exchange has created a crowdfunding marketplace to finance renewable energy projects in rural areas. "If schools do not have the resources to invest in solar panels, individuals or companies can help," and in so doing take advantage of  a yield of 10% on 20-year contracts. Sun Exchange uses the Bitcoin blockchain for cross-border payments, so that there is no middleman between investors and the users of the microgrids it creates. "At the end of the day, these infrastructure operators are paying 20% to 30% less than what they paid in the past for their energy", points out Jacques-André Fines-Schlumberger.
Paying fair prices to farmers
In Spain, Ethic Hub connects investors with small farmers, most notably coffee farmers in Mexico, enabling them to successfully harvest their crops. "Farmers receive 50% of the profits and the use of blockchain finances their agricultural activities with the assurance that the money actually arrives in the hands of the farmers, who are paid with stable tokens to protect against devaluation of their local currencies". Thanks to this platform, more than 7,000 micro-investments have been distributed to 240 farmers in 17 different communities. Along with crowdfunding platforms of this kind, the Blockchain for Good report details a wide range of agricultural initiatives, among them, schemes to improve the traceability of produce. A case in point is the French start-up, Connecting Food, which offers real-time quality audits for food products.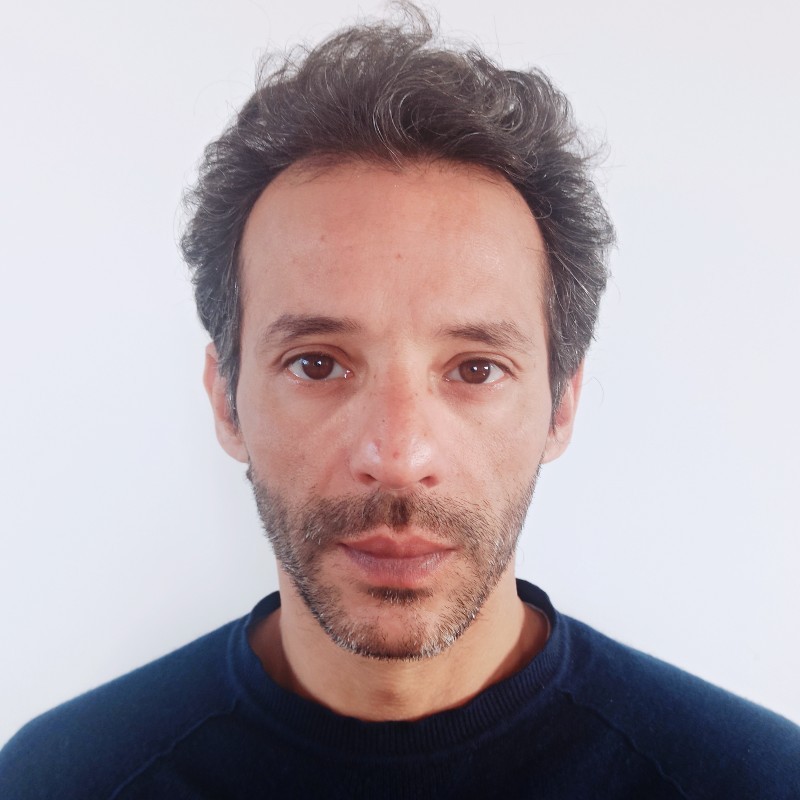 Jacques-André Fines-Schlumberger
Doctor in information and communication sciences, Jacques- André Fines Schlumberger has been an entrepreneur since 2000. He is a lecturer at the University Panthéon-Assas (Paris 2) and writer for La revue européenne des médias et du numérique. He is also head of operations for the non-profit Blockchain for Good, which is backed by the Blockchain@X Research Center, the Caisse des dépôts, BPIfrance, the Institut Louis-Bachelier and the Elyx Foundation.