- Updated on Monday 9th of October 2023
Reading time: 2 min
Orange further explores blockchain-related applications through a bespoke service that delegates responsibility to simplify and secure access to sensitive infrastructure and premises.
For the general public, is still most often associated with cryptocurrencies, as a reference protocol for listing all transactions in a digitized distributed ledger. However, the concept predates the rise of digital currencies and can be applied to a wide range of uses in diverse situations where values of all kinds—not just financial—are exchanged.
A solution to assign access rights for premises to a previously authenticated person, in a reliable and secure way, via a token transfer process
From Notarization to Delegation
In 2022, Orange designed a blockchain-based notarization solution for work carried out by technicians, trialed with Engie. This innovative use case demonstrated the potential of combining 5G, IoT (Internet of Things) and blockchain networks. Orange's innovation teams continue to explore this field of technology, in the context of securing premises owned by a company or community but used by several companies or services. This time, the objective is to assign access rights for premises to a previously authenticated person, in a reliable and secure way, via a transfer process that represents delegation of responsibility. Using blockchain, comings and goings are managed digitally and more reliably compared to a traditional system of physical badges, which can be lent out or lost, and, therefore, cannot control the real authorization of those accessing premises to the same extent.
Smartphones, Apps and Tokens
For users, the principle is simple: "They just need to contact a supervisor assuming the role of delegator, so that a digital-access token can be made available on the smartphone of the delegate requesting access to the premises," explained Philippe Delbary, Innovation Director in charge of Future of Work program. "This token is created on the blockchain and stored in the user's unique app-wallet, allowing the user to enter the premises once the access parameters have been checked: token assignment, smartphone geolocation, and day and time slot. Beyond simplifying and securing access, the owner of the premises can see who entered and when."
Task Automation
The solution will be presented at SIDO 2023, the benchmark event for the IoT/AI/XR ecosystem. It was developed on the basis of the Skey Network blockchain and will soon be tested with Alliance Blockchain France infrastructure. Beyond delegating responsibility and controlling access, this application can also be enriched with complementary uses. It will thus be possible to program certain automatic functions, for example to start a body-worn camera recording so as to capture the delegate's experience on the premises. This record may subsequently be saved and authenticated on the blockchain, within the framework of the notarization solution previously mentioned.
Distributed data storage and sharing technology without a central control body. Each user-member can register and exchange value files online.
---
Tokens are single-use, non-fungible digital units that can be issued and transferred in a blockchain environment, and associated with a value such as a right of ownership or, when delegating responsibility, a right of access.
---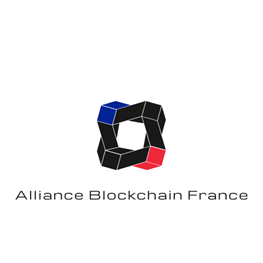 Alliance Blockchain France
ABF is a consortium of companies, academics and public institutions led by Orange Business Services and Docaposte, whose mission is to deploy a common blockchain infrastructure that will gradually become available to all French manufacturers and administrations.