Through its Datavenue Ready label, Orange offers dedicated support to players in the Internet of Things (IoT) ecosystem and shares its technological resources with them. The aim is to increase the visibility of promising and innovative solutions in order to benefit as many of them as possible. This is the case for the start-up Rubix, which specialises in pollutant monitoring in outdoor and indoor spaces.
"Measuring, analysing and identifying indoor and outdoor pollutants are at the heart of this young IoT venture's work"
The many players in the IoT "constellation" differ in their respective fields, backgrounds and expertise. Orange believes that these players need to be combined to make the technological cosmos shine and has therefore launched the Datavenue Ready label. By creating close and lasting ties with these partners, Orange can contribute to the development and promotion of the ecosystem and its gems.
An IoT community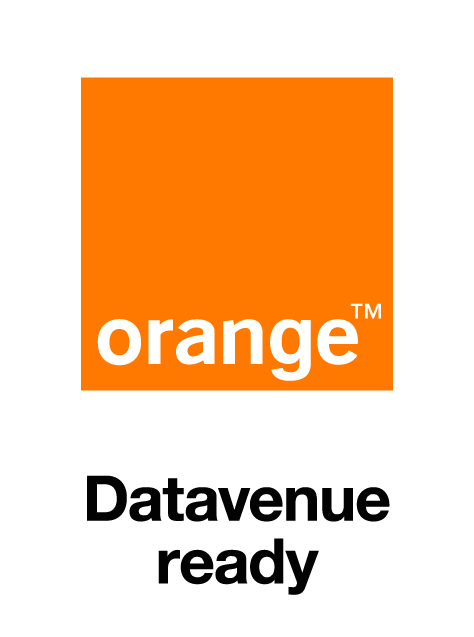 Orange has been working with IoT partners for several years, providing resources—in the connectivity domain in particular—to facilitate the implementation of communicating objects. Datavenue Ready's role is to increase the value of these technology partnerships and take them to the next level. "Our partners receive a number of benefits such as access to technical training, promotional offers, visibility in our marketplace and so on", explains Sylvain Herfort, IoT Partner Manager at Orange Business Services. "We want to support them in the ecosystem and bring them together around a rationale of mutual assistance. Whether it's a device manufacturer, integrator or software publisher, we approach each partner in the same way, and we have succeeded in building a Datavenue Ready IoT community with more than a thousand members to date."
Rubix: Multi-sensory, multi-purpose sensors
One member of this community is Rubix, a Toulouse-based start-up founded in 2016 by Jean-Christophe Mifsud, a neurosurgeon and creator of the first artificial nose in 1993. Measuring, analysing and identifying indoor and outdoor pollutants are at the heart of this young IoT venture's work and its flagship product, the POD. The system is composed of several sensors and is capable of sampling a reference environment, taking into account several parameters related to air quality and well-being: particles, allergens, temperatures, sounds, etc. "Working with a player like Orange is vital since our goal is to measure, identify and transmit data", notes Louis-Marie Guillaume, Vice President of Business Development at Rubix. "From the moment sensors start transmitting continuous information every second, connectivity becomes crucial, and this is where Orange's expertise and solutions come in. While we were initially focused on indoor Wi-Fi and outdoor 3G/4G networks, we are now looking at LoRa and LTE-M technologies to extend the battery life of our sensors."

A post-pandemic POD
With the arrival of the COVID-19 pandemic, Rubix started to expand the approach initiated with the POD by giving greater consideration to health-related data. With employees, customers and users being asked to start visiting public spaces more and more every day, getting people to trust these high-traffic environments and workplaces is becoming a major challenge, especially in the current health climate. Specifically, Rubix is to concentrate the POD around key functions: quality, persistence of disinfectants and how frequently they are used, air quality and air pollution by fine particles (particulate matter). A new solution, the POD Sentinel, adds a QR code device to this hard data. Built into the sensors, it allows people in a given space to express their feelings and perceptions about the quality and hygiene of that space using a smartphone. Enhanced by artificial intelligence, the system can identify relevant information and feedback for users, create dashboards and set alarms. "The POD Sentinel can help in gradually bringing the public back to public places by keeping them informed and offering reassurance", says Guillaume. "We are looking to understand these environments and simplify them to keep people safe and reduce anxiety levels." On 3 June, this innovation won recognition as part of the Safe Travel Challenge run by Groupe ADP to rethink the airport in a post-pandemic world.
Agility and responsiveness to cement successful alliances
Rubix continues to work alongside Orange with the ambition of generalising this type of solution. In general, Orange aligns itself with the agile practices of its partners to offer them optimal responsiveness in the technical or commercial development of their products and services. "With Rubix, we have launched and experimented with free prototype offers on the LoRa network in order to develop their solutions on these networks", says Herfort. "And we can take a similar approach in the near future on the LTE-M network. We also provide Live Objects, a connected object management and data collection platform that works with all possible types of connectivity."
The two partners will present their joint projects at the SIDO 2020 exhibition in Lyon this September.
Datavenue Ready: Orange's contribution to the growing reach of the IoT ecosystem
Orange launched the Datavenue Ready label to establish and maintain lasting links between players in the IoT ecosystem. Specifically, Datavenue Ready partners benefit from a single point of contact within the Group, which opens the door to the internal experts they may need. In addition, they also have access to:
Increased visibility: the right to use a "Datavenue Ready" visual identity, listing on the Group's IoT/business sites, etc.

Extensive support: technical training, loans and discounts on kits, accounts, etc.

An accelerated go-to-market: featured on Datavenue Market, exposure to the Orange sales network and customers, etc.