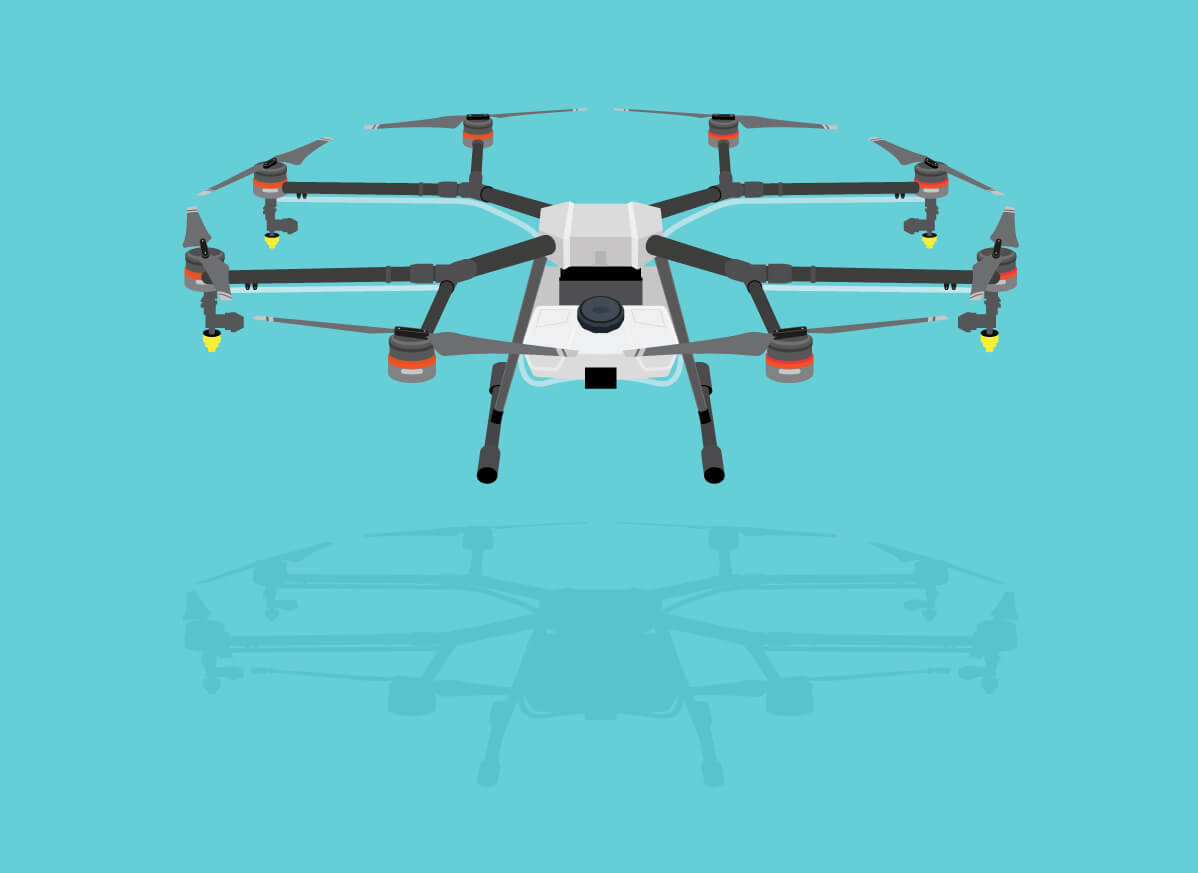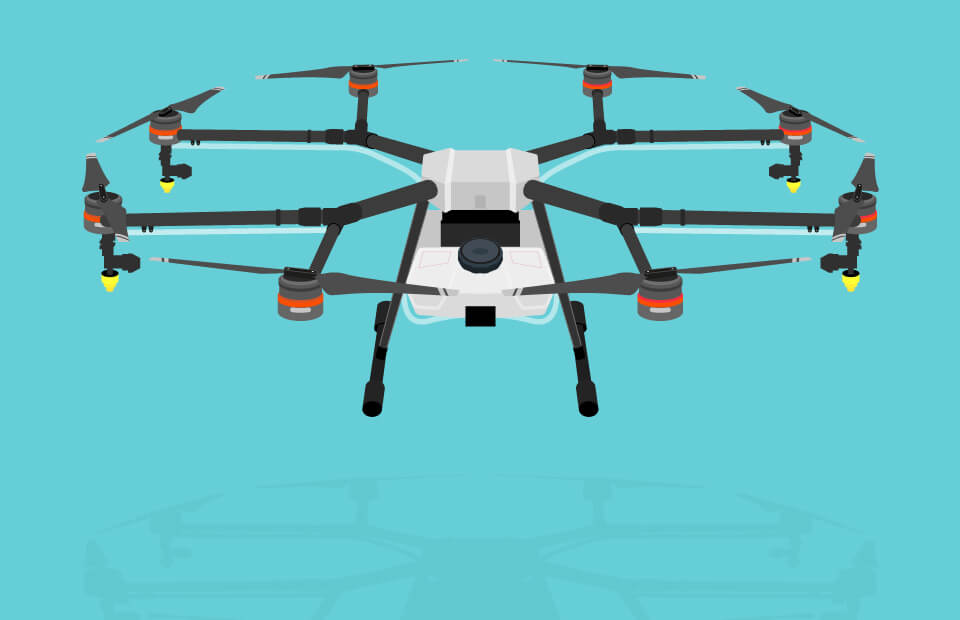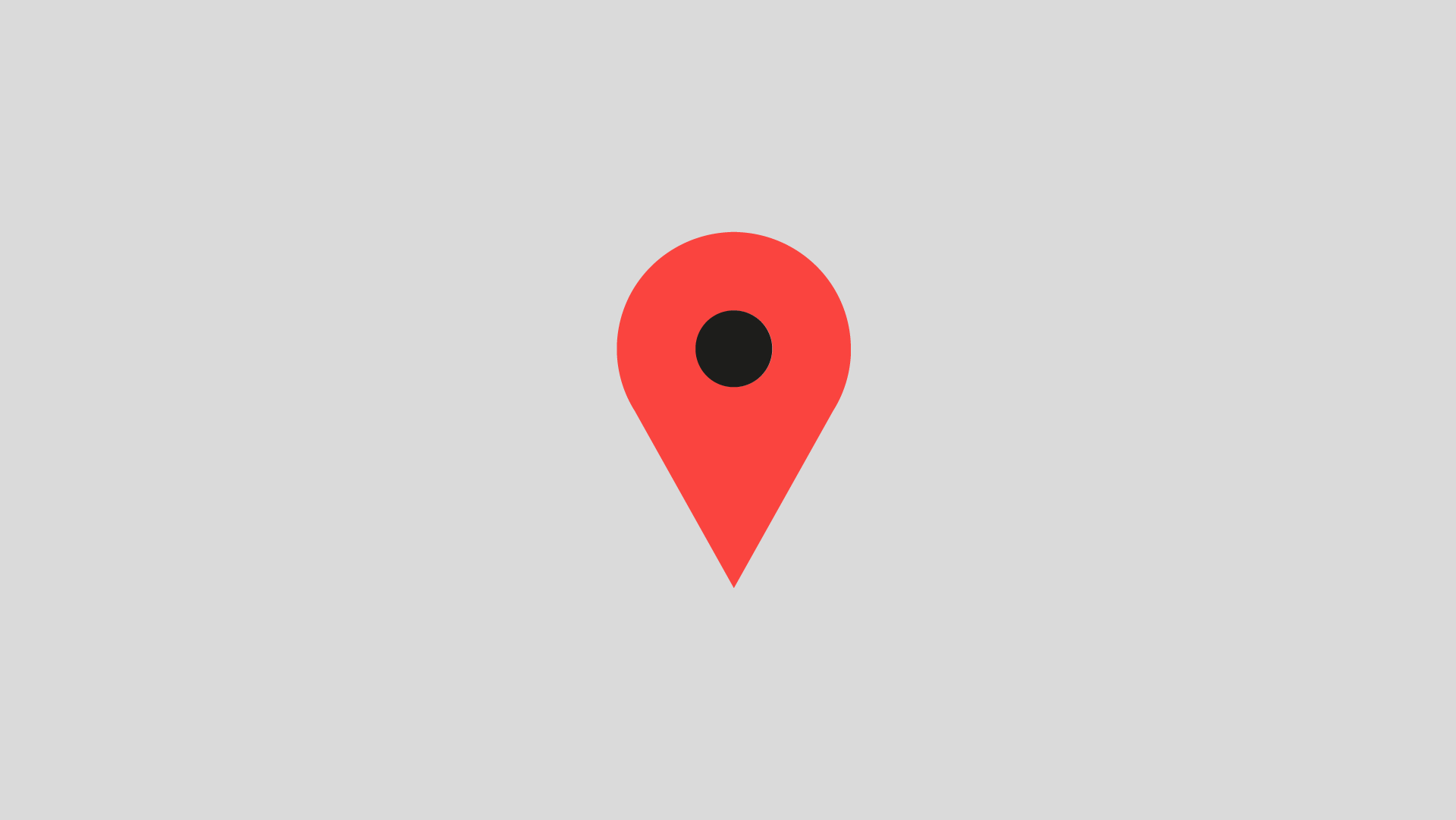 The OS, the heart of the machine
A drone is nothing without its control center: the operating system (OS). Since it is an object able to locate itself in space, the core of the flying object consists of a geolocation system (GPS or Glonass) connected to a microprocessor, and to an internal memory flash-drive which can contain as much as 32GB of memory. When the drone is in flight, the cellular networks allow for a greater freedom of navigation and direct broadcasting of the gathered information - effective and useful to the farmer.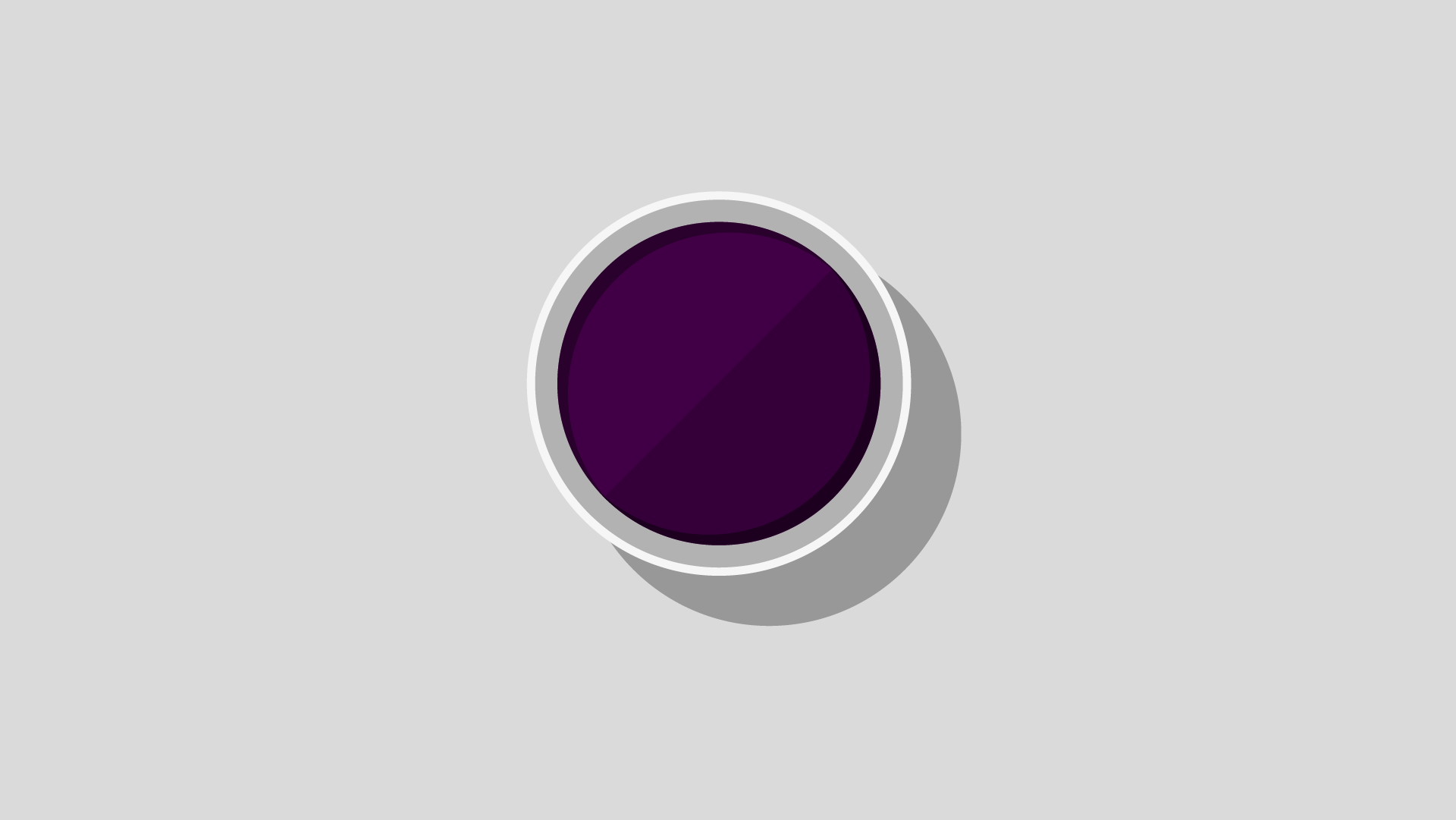 A multidisciplinary camera
The multispectral camera produces high-resolution 16Mpx photos and collects data about agricultural plots. It captures "thermal" data that is invisible to the naked eye, calculates the amount of sunlight, stores the collected data in a dedicated cloud and then generates accurate maps covering up to several hectares. All of these features enable, for instance, the detection of water deficiencies of agricultural land, thus helping to improve the management of farms.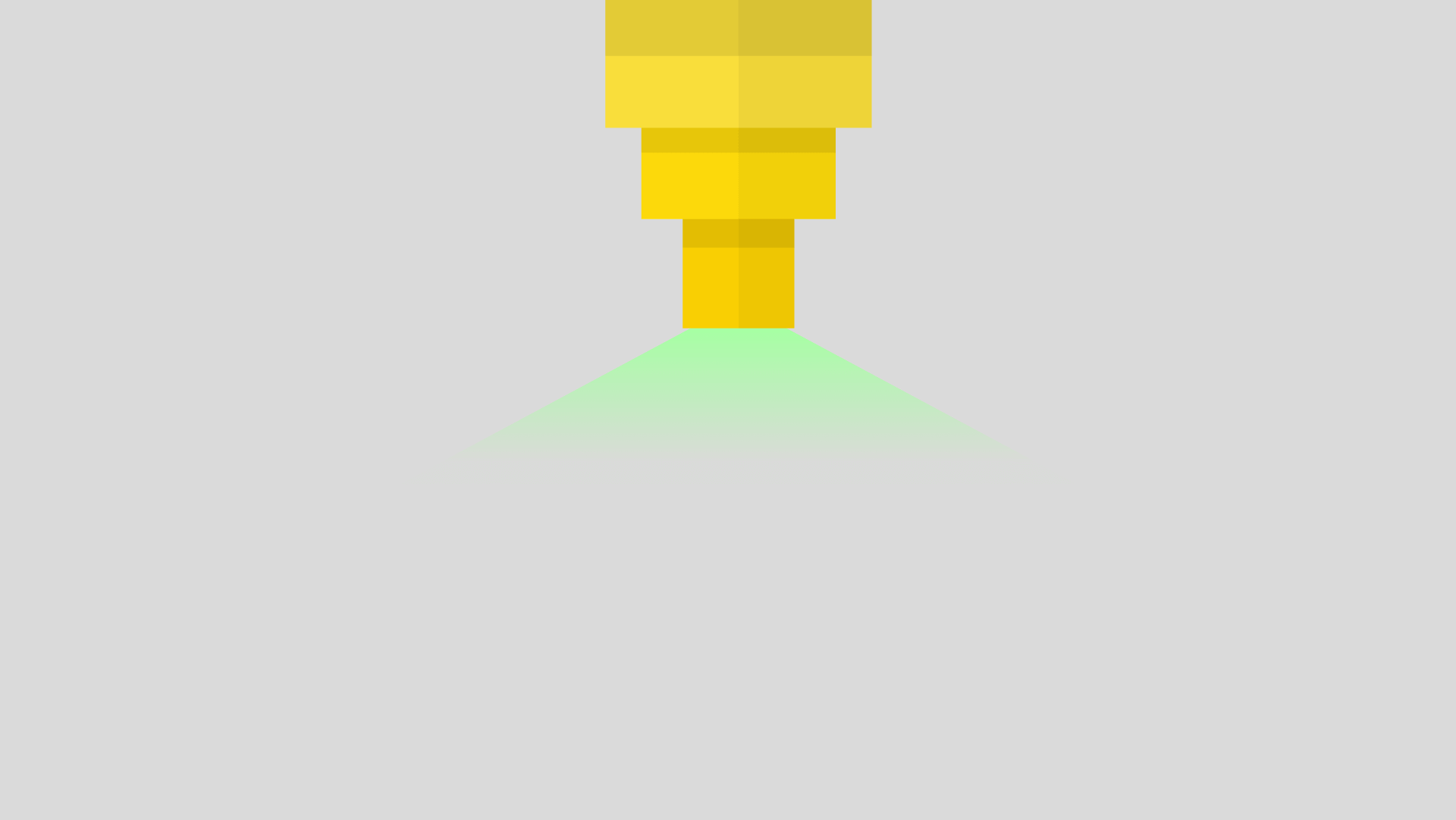 Spray jets
The « drone spray » (a spraying drone) in all aspects resembles the "classic" drone except that it is equipped with spraying jets. Mostly used for agricultural cultivation, it alleviates painstaking work of sweeping the crops to protect them from frost, snow, and diseases. It can also spray hard-to-reach areas, such as trees or vines (up to 3 liters of product per minute per hectare, covered in 10 minutes).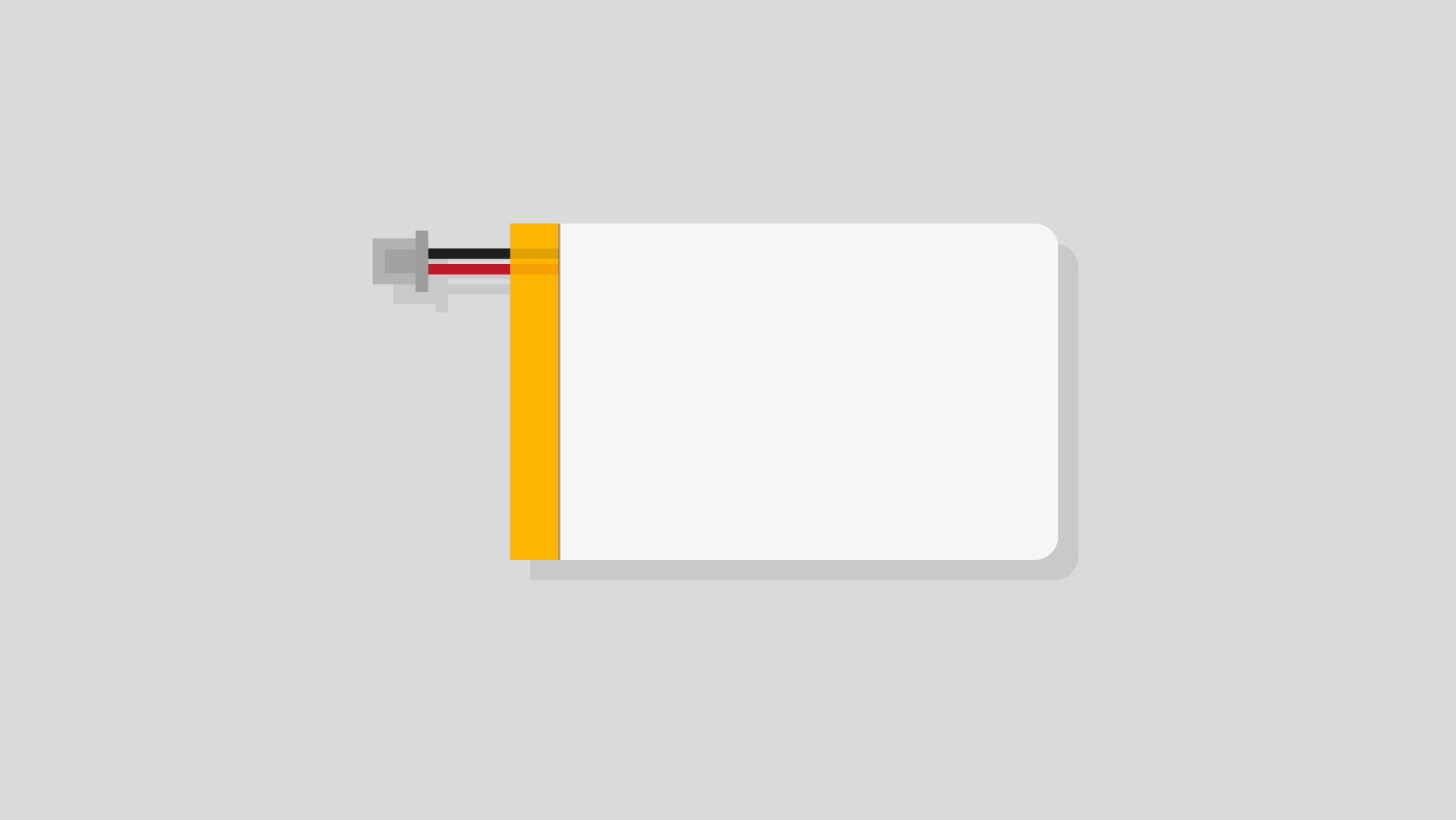 Lithium is synonymous with autonomy
Like any flying object, the drone uses its own type of "fuel." It is not gasoline, but rather rechargeable lithium polymer batteries. Used in smartphones and tablets, among other applications, lithium batteries possess a high energy density - and therefore a long life - while remaining light and discreet. With such technology, some drones can remain airborne for up to 30 minutes.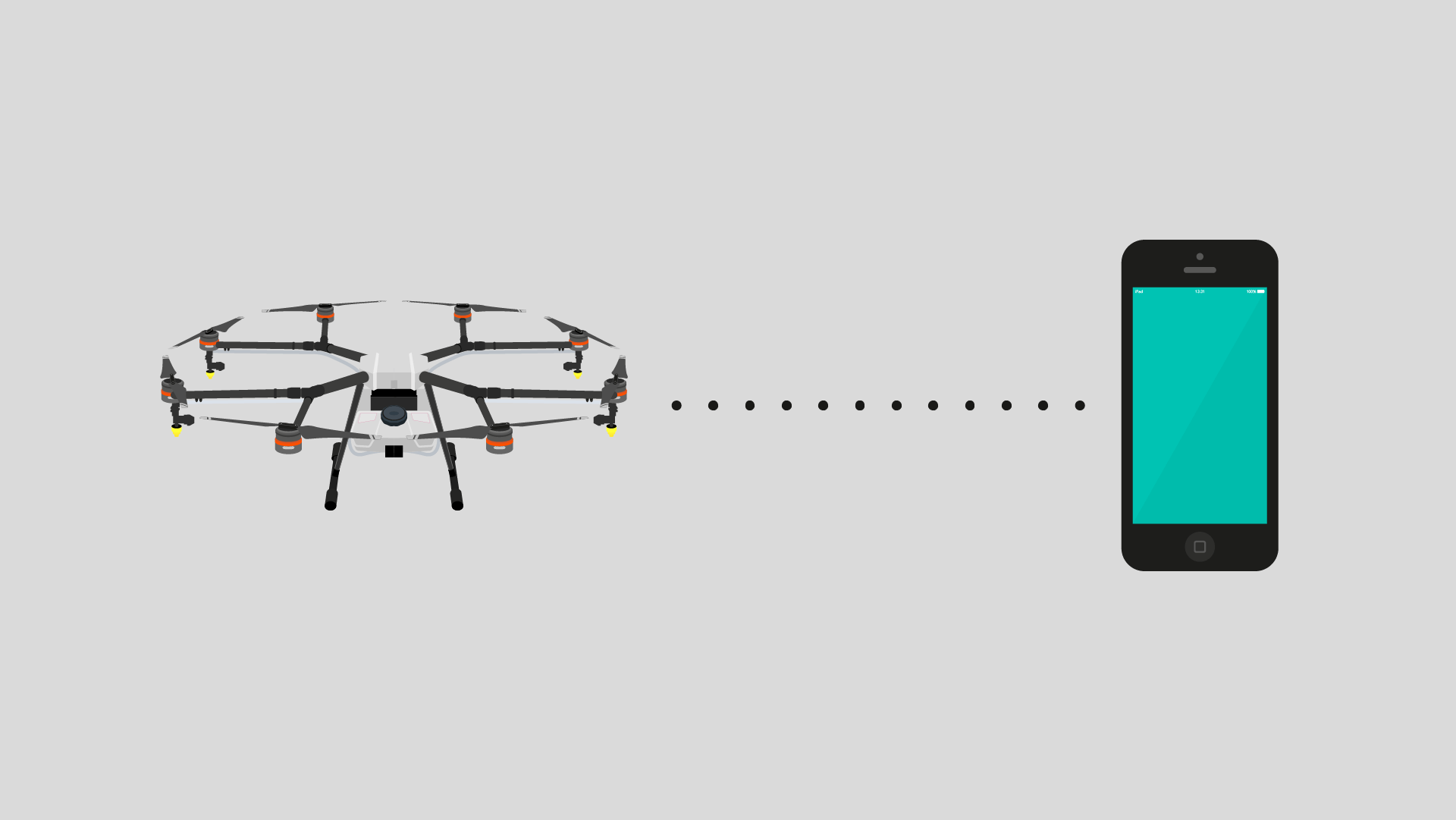 The pilot is on the ground
Although they often appear autonomous, drones are obviously nothing without their pilot on the ground, the controls in hand. The dashboard can come in two forms: a radio control similar to that of the remote-controlled cars of our childhood, or a smartphone or tablet (via an application) with a Wi-Fi or a Bluetooth connection. Even if the Wi-Fi and the Bluetooth ranges are limited to a few hundred meters, it is possible to control the target drone via radio waves, up to several kilometers.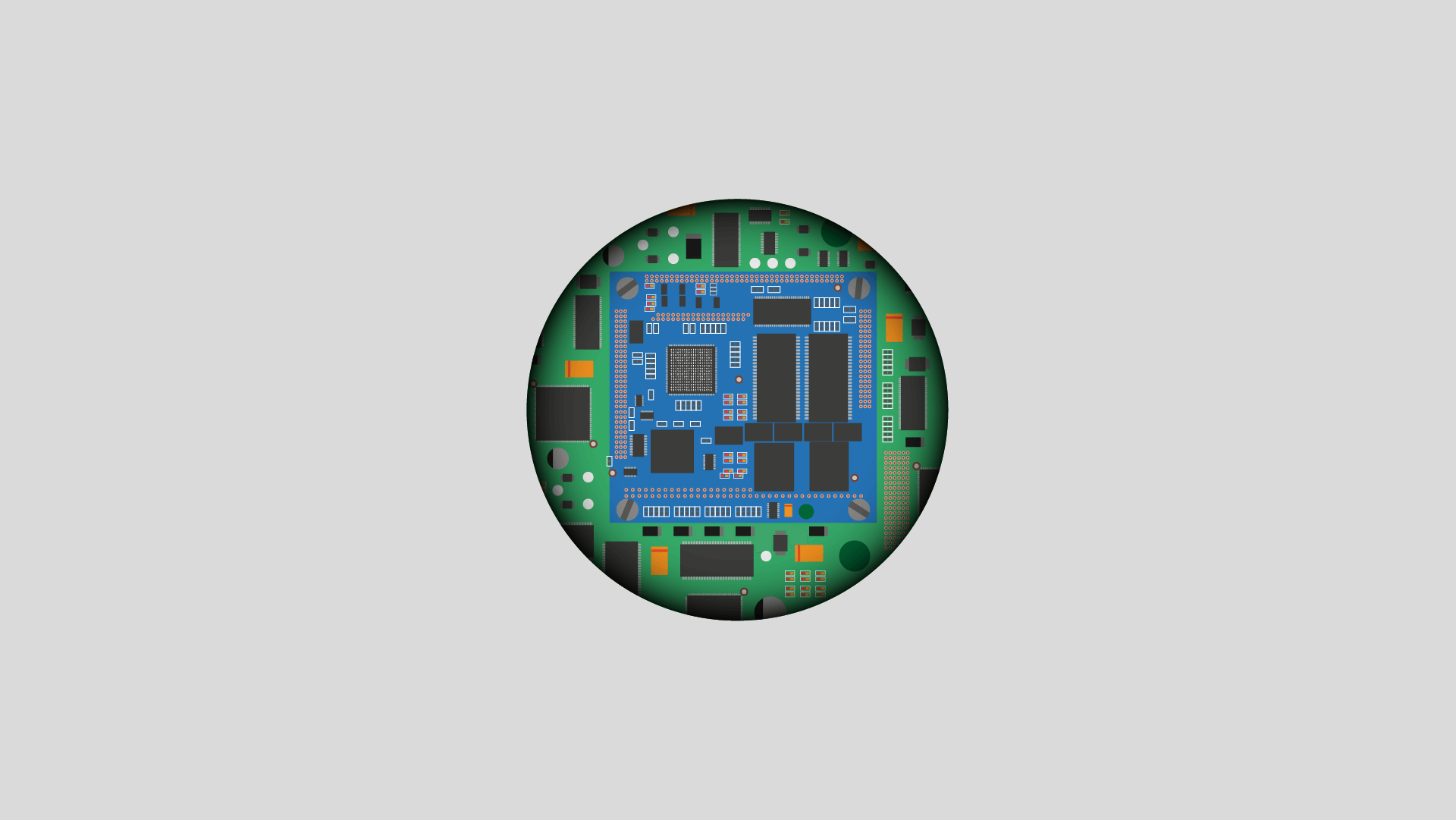 Saved by the automatic pilot
As with any machine, a drone can be damaged: whether it's a loss of radio connection, Wi-Fi or Bluetooth, or a problem with battery. No need to panic: all recent drone models are equipped with a "Return to home" mode, which will safely return the drone to its launching location, via autopilot.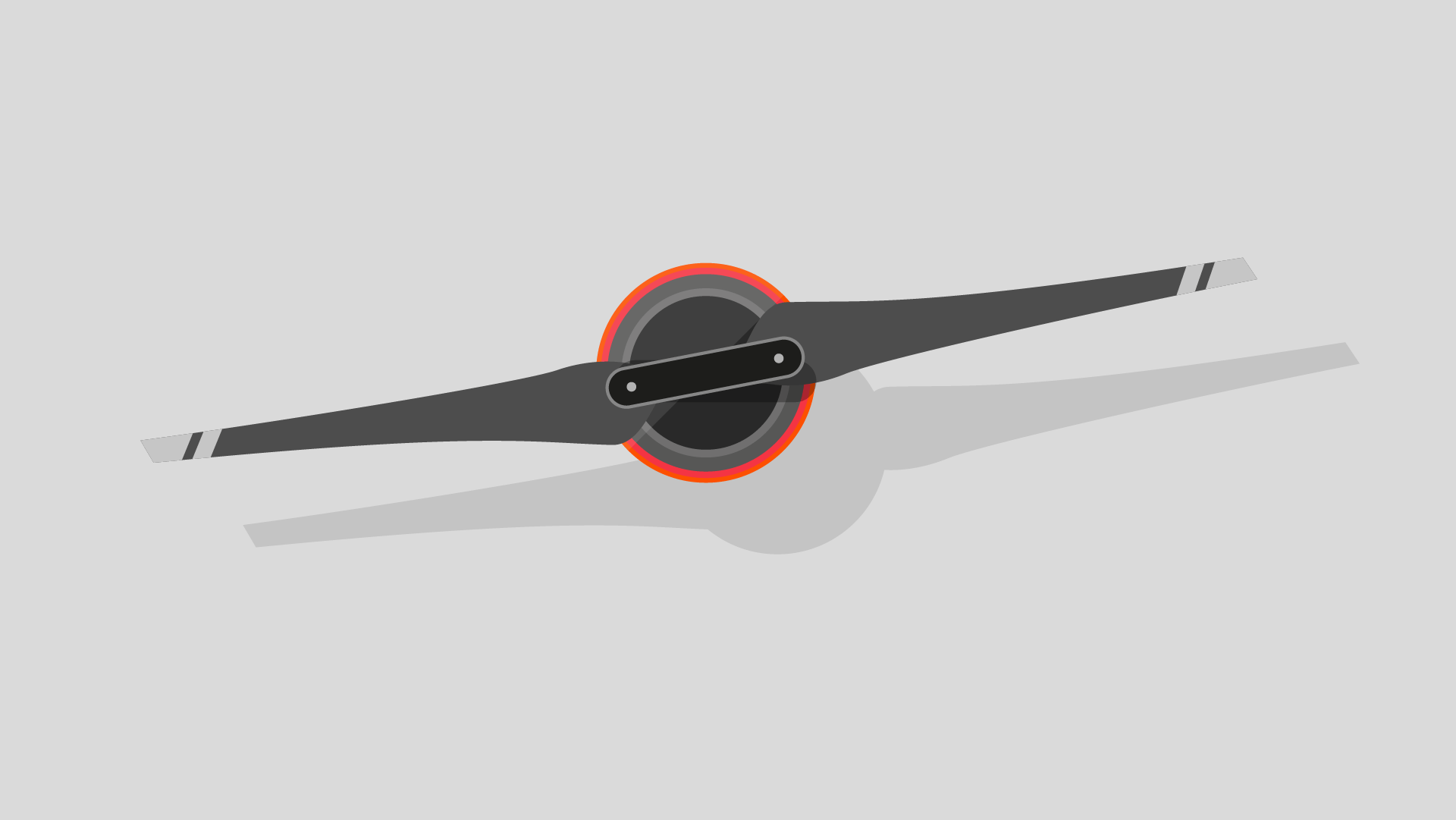 Propulsion forces
Drones are sometimes also dubbed tricopters or quadricopters, thanks to the number of their propellers. The latter type is fitted with an engine – a propulsion force, which enables the machine to lift off the ground and achieve altitudes up to several thousand meters (although the recommended maximum altitude has been set at 150 meters).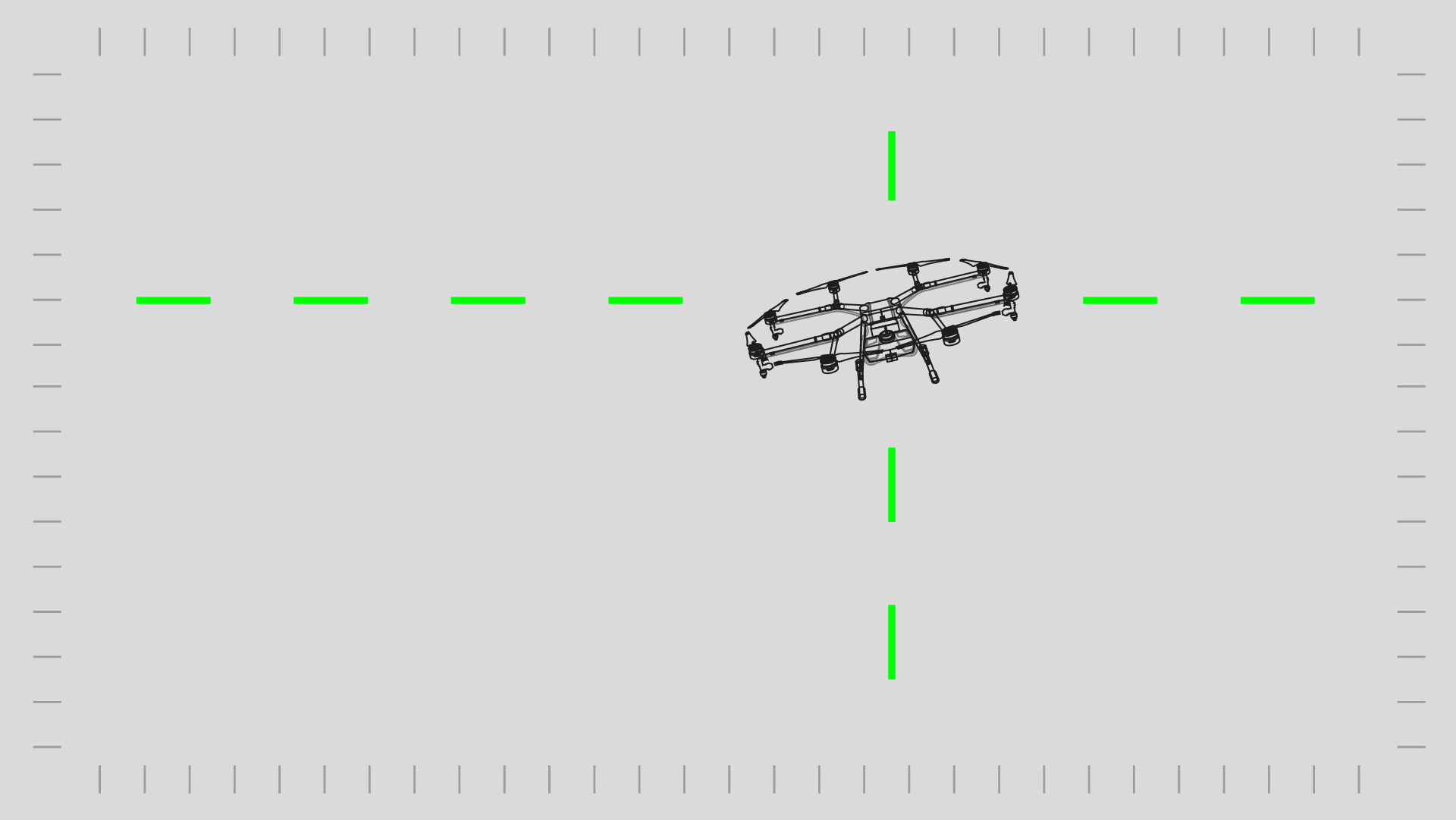 Higher, faster ... and less dangerous
A drone has many sensors. Its speed (some go over 200 km / h, but the average peak speed is 40 to 50 km / h) is controlled by an accelerometer, while a gyroscope calculates the object's incline and stabilization. As for the altimeter, it ensures that the drone is not too high in flight. Other sensors, such as the rangefinder or 3D detection, permit assessment of the distance between the drone and the surrounding objects, as well as its movement. Safety is a major issue with the use of drones, particularly in an urban environment.
To the general public, it allows the capture of incredible shots with just a few clicks, but the drone has also established itself as a very useful tool in the professional world, especially in precision agriculture. What is contained inside its solid shell? Cameras, batteries, connectivity, geolocation, automation... Technological innovation is evident throughout.