An assistant that reminds you to take your medication? That reads documents for you? That tells you what to eat or how to look after yourself? No more problems: Pillo is keeping watch. And this friendly robot also acts as a health advisor for the whole family.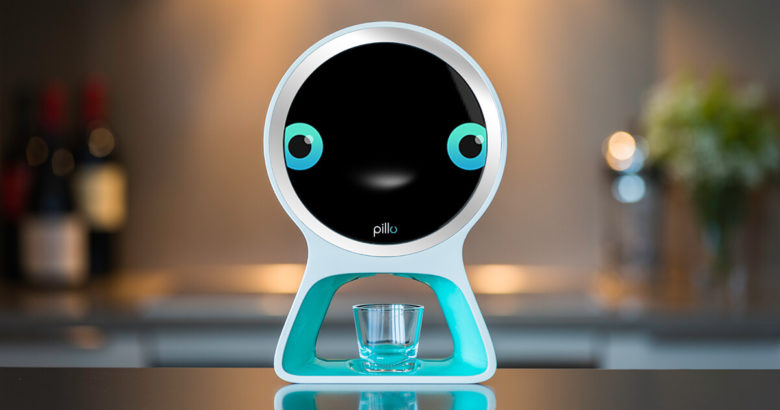 Pillo Hello, can you introduce yourself?
My name Pillo and I was created in New York last year. My name is derived from the English word "pill", pilule in French, because I am able to manage my hosts' medication. I remind them how and when to take their treatment, for example. Since it is very easy to forget to take medication, I send notifications to their smartphones. I also renew the treatment in question in a few clicks from their regular pharmacy. Finally, unlike my comrades Amazon Echo or Jibo, I can store vitamins and medicines inside my belly. But beware, I'm not any kind of pill box! I am much more than that. In fact, I would define myself as a smart health assistant at home.
What does this mean?
I also answer all their questions, concerns or curiosity about their health. I interact with them to reassure them. If they ask what medicine has side effects, there is no need for them to read a tiny written notice folded into eight in a box, but just ask me directly. Through my voice recognition system, I can listen and respond. Listening to sick people is very important. And if my hosts have a small problem they do not know how to deal with, I'll try to give them a precise answer.
How do you do it?
Firstly, I can recognise faces looking at me and thus identify their profile immediately. I can "see" my hosts, in a way. Then, because the applications are often different within the same house, my analytical and learning skills allow me to deliver tailored diagnostics for each family member and evolve with them. But beware, my medical work stops there: I do not give out injections! However, I can turn myself into small video monitor to bring my hosts into contact with those providing care. Ideal for avoiding endless hours in the waiting room!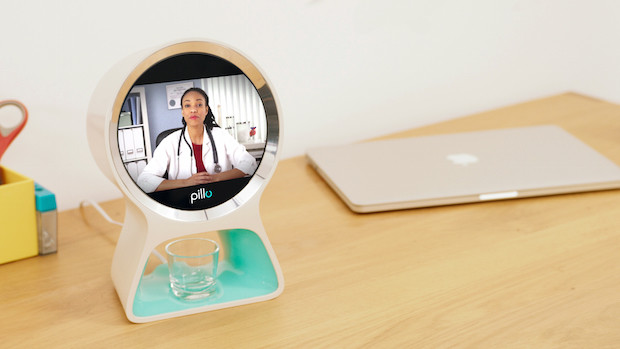 Do you only look after sick people?
Not at all!  I also take care of healthy people. Very healthy people, even! I can connect with other smart objects around and collect various and diverse information, including on the physical activity of my hosts. How many kilometres covered?  How many calories burnt? I know it. I can also provide nutritional advice by selecting the most suitable food for some plans while developing clear and precise nutritional monitoring.
You definitely do things!
And that's not all! As I am one year old, my creators have planned to give me new missions prior to my arrival in peoples' houses at the end of 2017. Very soon, I will be able to handle the stress of my hosts and even act as a nurse for a sleeping baby!