● Computer vision, artificial intelligence algorithms, and robotics: technologies that are breaking new ground in the field of agriculture and making life easier for both crop and livestock farmers.
● Companies like Verdant Robotics in the United States and Dilepix in France are developing AI technologies to make precision agriculture accessible to more and more professionals.
● Increasingly viewed as credible partners catering to the needs of farmers, agritech start-ups are growing in visibility. In France, they are represented by the umbrella group La Ferme Digitale, which will be presenting many of these new companies at a 800 m² stand at the Paris International Agricultural Show from 25 February to 5 March 2023.

A machine that targets weeds and crops at a rate of 20 plants per second, before treating them with millimetrically accurate sprays of weed killer or fertiliser: this is part of the astonishing specification for the latest machine from Verdant Robotics, a Californian company that claims to have built the market's most-advanced farming tool. Christened the SprayBox, the robot, which is designed to be attached to the rear of a tractor, is equipped with an artificial intelligence (AI) system that can identify and map plants, centimetre by centimetre, using visual recognition algorithms. Offering farmers a huge gain in productivity, the SprayBox can treat 500,000 plants per hour, while using only a twentieth of the chemical products required by more conventional methods: an optimisation of resources that could considerably limit negative impacts on the environment associated with industrial agriculture. At the same time, Verdant Robotics offers to use machine learning to process data collected by the SprayBox and to provide farmers with information on risks faced by their crops year after year.
More powerful than the Internet of things, visual recognition allows us to mimic human observation
Deep learning comes to the aid of farmers
French start-ups are also on the cutting-edge of emerging technologies. In Rennes, Dilepix, a spin-off from research at the French Institute for Research in Computer Science and Automation (INRIA) is developing artificial-intelligence tools to monitor livestock, insects and agricultural machinery. "Using our computer vision tools, we are able, for example, to monitor the growth of plants, count flower buds, detect the presence of diseases or insects, or inadequate levels of water or nutrients that may occur", points out the start-up's co-founder, Alban Pobla. "In livestock farming, our technologies can keep watch on the behaviour of animals to ensure that they are sleeping, eating, drinking and ruminating sufficiently." For the entrepreneur who sells these solutions to pharmaceutical laboratories, public research institutes and suppliers of agricultural machinery, visual recognition is significantly more powerful than the Internet of things. "It enables us to mimic human observation. Therefore our job is to create tools with the capacity to analyse all of the weak signals and other phenomena that veterinarians and agronomists have long been able to recognise."
The remarkable success of these technologies is partly due to farming professions' lack of appeal and a shortage of labour. "This is a good moment for the market because precision agriculture is becoming profitable. If we don't update production methods, we will lose even more farmers, and the young generation needs to be able to access the same level of technology in tractors that is now present in cars", notes Alban Pobla. As he sees it, the revolution in farming is moving ahead slowly. "Artificial intelligence with, for example, the capacity to combine real-time meteorological data and field data can bring about many changes, especially today, at a time when farmers face criticism and are under considerable societal pressure. Their enthusiasm for innovative technologies comes as welcome news".
Increasingly visible start-ups
The use of AI should pave the way for accurate observation and measurement of growers' needs which, among other things, will help them to limit their environmental impact. Without it, the development of large-scale precision agriculture would not be possible. However, it would be reductive to assume that agricultural innovation is only limited to AI and robotics: there are many other companies pioneering innovation in biotechnologies, blockchain based certification tools and woodtech for the timber industry. This year, La Ferme Digitale, an umbrella group for French agritech start-ups, will be giving pride of place to 60 of these exciting new ventures at an 800 m² stand in Hall 4 of the Paris International Agricultural Show. "Our goal is to add to the credibility of French start-ups" says Karine Breton-Cailleaux. The head of Communications & Projects at the Ferme Digitale is also keen to point out that "French agritech start-ups raised more than 200 million euros of funding in 2022": a testament to growing interest and confidence on the part of investors. Looking ahead, representatives of the sector are hoping to convince public authorities to develop more projects that call on innovative technologies that are bringing change to the world of farming.
Sources :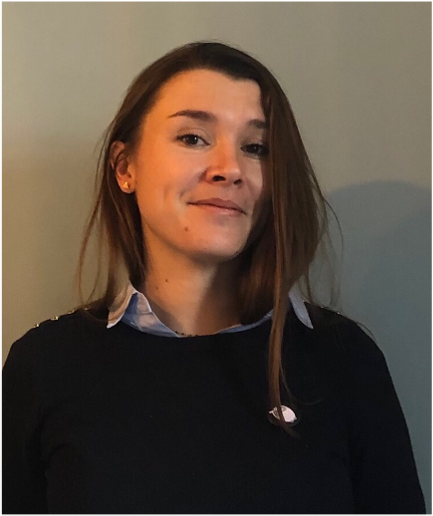 Karine Breton-Cailleaux
Head of Communications at La Ferme Digitale since 2016, Karine Breton-Cailleaux specialises in accompanying current and future transitions in agriculture and the food industry.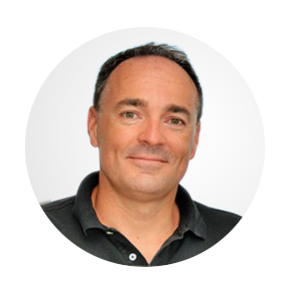 Alban Pobla
Co-founder and CEO of Dilepix, Alban Pobla is a serial entrepreneur specialising in the the creation of deeptech companies from public research laboratories.
An American firm specialising in the design and manufacture of agricultural robots, Verdant Robotics is considered to be a leading innovator in its sector.