- Updated on Friday 3rd of February 2023
Reading time: 3 min
Innovations in soft robotics are already offering new perspectives in various sectors, like the food industry and the metaverse. And some industries already anticipate designing artificial muscles.


Somnox has developed a singular object: a cuddly bed pillow that inflates and deflates according to the rhythm of your breathing to help improve your sleep. "We're looking into soft robotics, since traditional mechanics can present dangers when they come into contact with humans," says Julian Jagtenberg, CEO of the Dutch company behind this product. Although their connected object includes a gyroscope, an accelerometer and a CO2 sensor, it is still far from embodying the promises of soft robotics in everyday consumer products. It is actually a smart mechanical system wrapped in layers of fabric. To understand the true applications of soft robotics, one must to look to industry and virtual reality.
Artificial muscles anytime soon?
Soft robotics applications are still in their infancy. "In the short term, I'm betting on flexible robotic actuators. In virtual reality, for example, organic and flexible actuators on clothing can produce more pleasant and realistic touch experiences," said Timothy Morrissey, co-founder of the American company Artimus Robotics, which showed their products at CES in Las Vegas this year. Morrissey's company designs smart flexible actuators that show promising potential in the medical and automotive industries. He believes "soft robotics are relevant in the event of interacting with humans: this may be in bed or for industrial automation, where it has not yet been possible to automate a manual task". Morrissey dreams of revolutionizing artificial movement. "We are seeking to design an artificial muscle-like base component in which flexible robotic actuators generate muscle-like movements to perform a wide range of physical tasks."
Observing the evolution of technology since the 1960s, we have gotten better at using it to accomplish intellectual tasks rather than physical ones.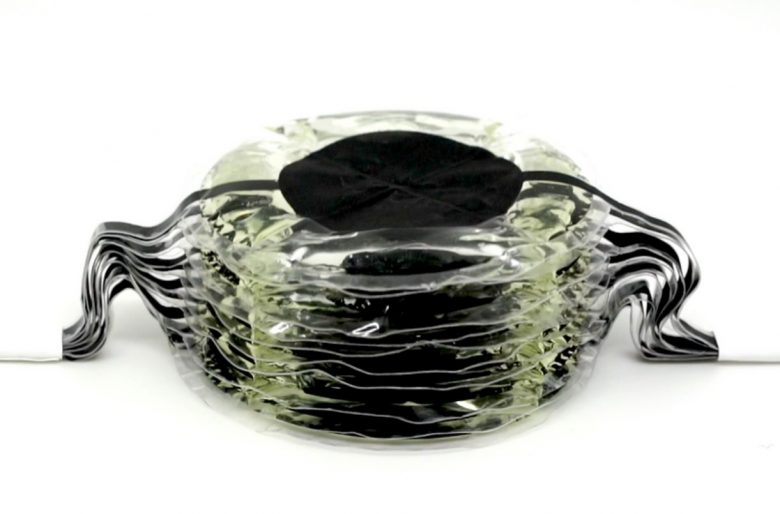 The industry is now ready
These new devices, coupled with deep learning and AI, will free people from grueling and tedious tasks. The German company SoftGripping has developed flexible grippers for industry, primarily for the food industry, where traditional mechanical grippers couldn't grasp certain products without damaging them. Company representative Adrian Ernst believes, "Soft robotics make it possible to handle sensitive objects and adapt to all object shapes. The air pressure sent to the gripper allows robotic fingers to open and close, perfect for accomplishing tasks operators want to avoid, like gripping chicken legs or bread and moving them from one area to another." This tool also allows you to grip several objects at once. SoftGripping's innovations also help manufacturers respond to the industry's labor shortages. "Until now, this gripper could lift up to 1 kg (2.2 lbs). Our new version will handle 4.5 kg (10 lbs), ideal for handling pineapples, carrots or bags of potatoes," adds Ernst.
New perspectives for medical devices
While science fiction aficionados already understand that soft robotics will allow robots to have functionalities similar to those of humans and animals, their (actual) use in consumer goods is not imminent. Since the physical properties of devices derived from soft robotics are still beyond the scope of what current mechanics can offer, we must reinvent an entire field of engineering, which already offers great possibilities in the design of medical devices, like smart compression garments, for example. However, between the time required for development and obtaining approval from regulatory institutions, patients will have to be… patient.
Artimus Robotics is an American company developing smart silent actuators designed with thin plastic films and liquids, defined as artificial muscles.