● In January, the Japanese government announced that it will bet heavily on artificial intelligence to develop an information technology arsenal to counter the spread of fake news.
● In Europe, the Vera.ai project is funding academic research on AI tools to verify the accuracy of news in collaboration with media partners in different EU member states.
● Artificial intelligence is making it easier for fact-checkers to detect videos, images and sound files that have been faked.
Japan intends to make use of artificial intelligence to fight the spread of disinformation campaigns and fake news on social media, reports the English-language weekly Nikkei Asia. A new project launched by the country's Ministry of Foreign Affairs plans to create tools that will automate analysis of the manner in which foreign actors are attempting to influence Japanese public opinion. The Japan Ground Self-Defence Force will deploy a specialist fake news unit within the coming decade, while the country's Maritime Self-Defence Force is set to launch a unit with combined cybersecurity and communications capabilities. The mobilisation of military forces and public investment in artificial intelligence to combat disinformation are clear evidence that governments are waking up to the extent of the threat posed by fake news, and not only in Japan. In mid-February in India, the Parliamentary Standing Committee on Communication and Information Technology recommended that Prime Minister Modi's government should also create dedicated fact-checking units that utilize artificial intelligence.
We are also working on audio analysis tools to identify recordings that have been manipulated
The Vera.ai project in Europe
Although it may not prove to be a magic bullet, countries around the world are increasingly turning to artificial intelligence in the hope that it will play a critical role in the fight against disinformation campaigns that aim to influence public opinion and destabilise democracies. In September 2022, the European Commission launched the Vera.ai project with five million euros in funding for European research in artificial intelligence to combat fake news. In France, a trio of researchers at Paris-Saclay University have proposed a method to analyse traces left by demosaicing, one of the first stages in the formation of a photograph, to detect fake images with algorithms that identify inconsistencies. One of the coordinators of Vera.ai, Jochen Spangenberg, explains that "the objective is to provide tools to help those who do fact-checking, whether they are fact-checkers, journalists, human rights investigators or war crimes investigators". Other AI technologies allow, for example, for the analysis of patterns in the language of social-media messages, enabling fact checkers to identify the different forms used in disinformation campaigns. "Audio can also be studied with tools that seek out frequency variations within files to see if they have been manipulated".
Precise analysis of images and videos
The idea behind the Vera.ai project is to regroup these tools on a single platform. "Users will probably have to pay for access to some of the modules, but most of them will be open source", explains Spangenberg. It goes without saying that systems to analyse video and images require infrastructure that is not free and must be taken into account. "Certain highly-advanced image-analysis technologies have the capacity to go through videos keyframe by keyframe before launching reverse image searches to see if these media files are genuine or not." Vera.ai is also financing academic research on AI and fake news. At the same time, the European Union funds other projects like the European Digital Media Observatory (EDMO), which provides support for fact-checking specialists and researchers, who wish to disseminate scientific articles on disinformation. Notable examples on EDMO include a study by a team from the University of Navarra, who analysed Covid-19 disinformation that was spread in Spain, and a paper by Romanian researchers who developed a supervised machine learning system to detect fake news in online sources. As of 2023, the EDMO initiative has been extended to cover all of the EU's member states through a network of partner hubs including DE FACTO in France, which draws on expertise from Sciences Po, the Agence France-Presse, CLEMI (the French national media and information literacy centre) and the open-source solutions provider XWiki.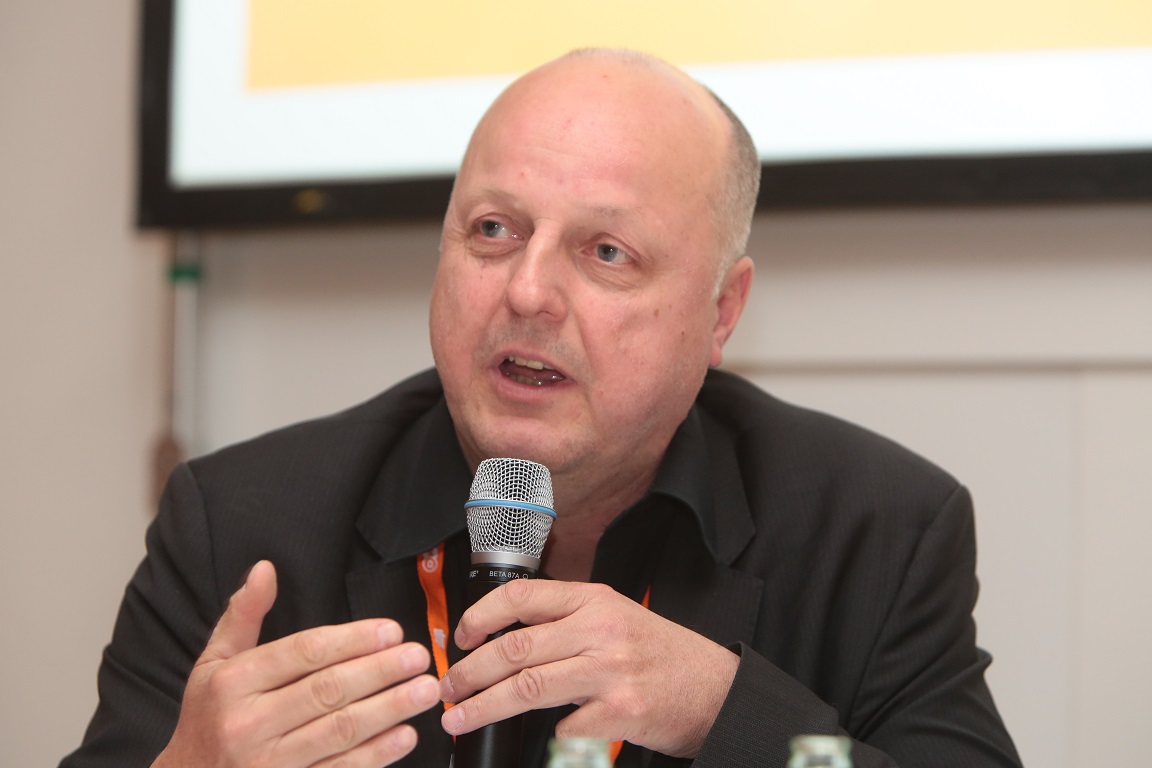 Jochen Spangenberg
Jochen Spangenberg is the deputy director of research and cooperation projects at Deutsche Welle (DW) and the German public broadcaster's project manager for Vera.ai. He is also a member of the advisory boards of EDMO (the European Digital Media Observatory) and CEDMO (the Central European Digital Media Observatory).