Intellectual property
The term "intellectual property" refers to creations of the mind (technical inventions, designs and models, literary and artistic works, etc.) protected by law that grants the creators exclusive rights – patents, trademark registrations, or copyrights –, enabling them to profit from their work. The IP system aims to foster creativity and innovation by balancing protection of inventors and dissemination of knowledge.
---
Intellectual Property Licensing (IPL)
The Orange IPL directorate creates, manages, and promotes the Group's portfolio of patents and software. It collects the inventions of Orange's employees, in France and internationally, who it then accompanies through the various procedures for filing patents or registering software. It also has the mission to defend Orange's interests in terms of IP: license fee negotiation, drawing-up of contracts with partners, litigation, etc.
---
INPI (French National Institute of Industrial Property)
The INPI is a public institution placed under the authority of the French Ministry of the Economy, Industry and Digital Sector, tasked with delivering industrial property titles (patents, trademarks, designs and models) in France. Beyond this, the INPI participates in the drafting of French IP law, represents France in Community and international organisations such as WIPO and the EPO, and plays a major role in the fight against counterfeiting.
---
patent attorneys
Patent attorneys (CPI in French, for "Conseil en Propriété Industrielle") assist and represent their clients in all procedures for obtaining, maintaining, and exploiting industrial property rights (patents, trademarks, designs and models). They essentially provide services relating to the preparation of files and following up procedures with IP organisations. Where appropriate, they act to defend their clients' rights. In France it is a regulated profession.
---
standardisation organisations
Standardisation organisations have the task of producing and maintaining technical norms and standards aimed at providing guidelines and good practices, or making systems compatible in a given domain. This standardisation can be carried out a national, regional, or international level. For example, the ITU, the United Nations agency specialised in ITC, "develops the technical standards that ensure networks and technologies seamlessly interconnect".
---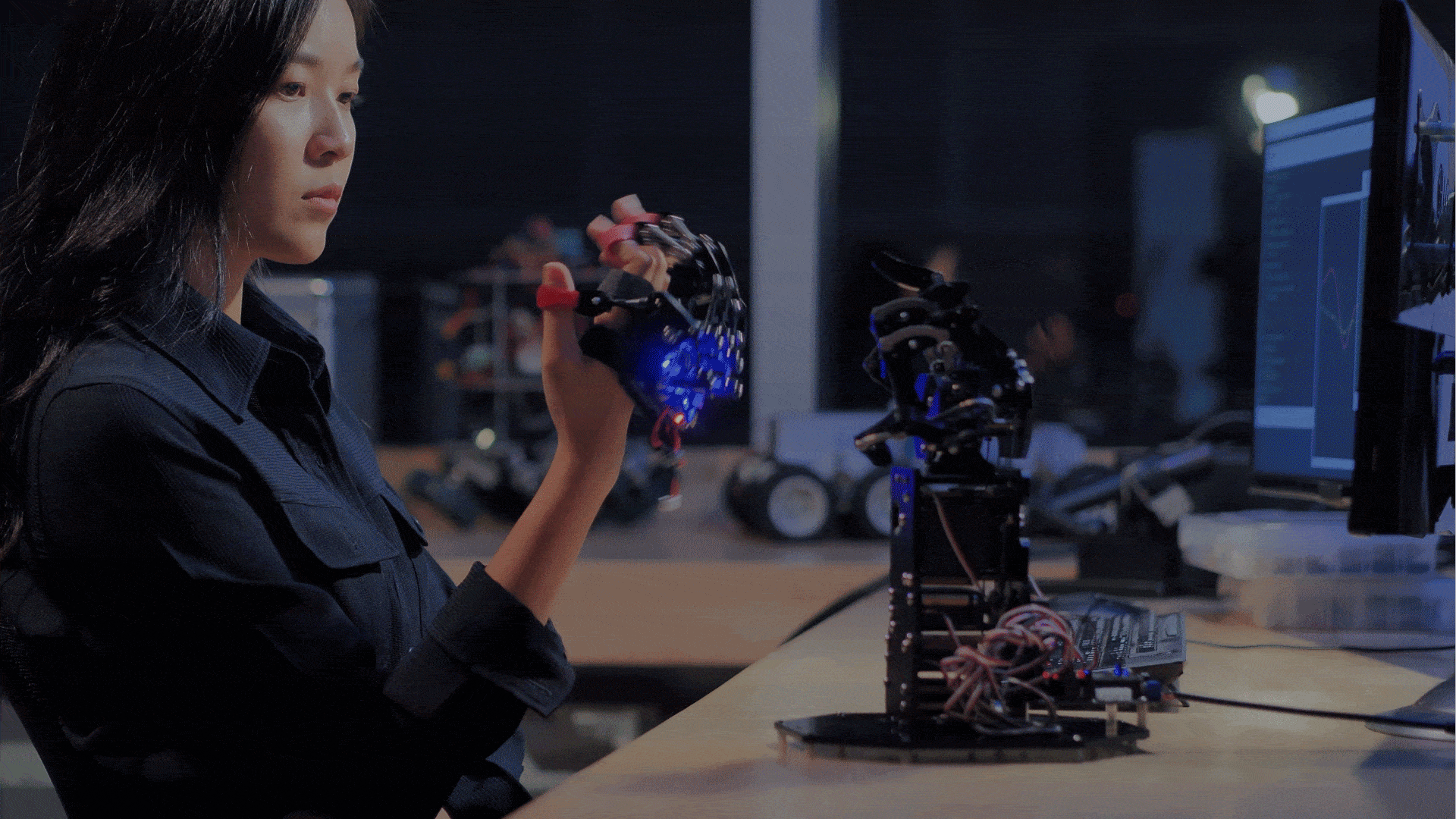 Intellectual property, a marker of innovation
is a key issue for businesses: it enables them to protect their technologies, which are the result of many years of research and innovation, and to maintain their competitive advantage. How does Orange protect and promote its inventions in the current innovation ecosystem?
A very old discipline in business and a strong marker of innovation, intellectual property constitutes a strategic asset for companies. At Orange, it is the directorate that protects the interests of the Group, promotes its inventiveness, and responds to an ever more competitive environment. More than just an expertise, intellectual property is a true business lever for developing and accelerating the fine-tuning of innovative solutions. Obtaining a patent or protecting a piece of software is, first and foremost, the acquisition of the right to forbid and, de facto, also be able to decide to grant usage rights.
More and more patents, in particular in the ICT sector, are included in the technical standards aimed at ensuring the interconnectivity and interoperability of equipment and networks.
The IPL directorate takes action within this framework to protect Orange's patents and negotiate license fees. What's more, Orange, like many companies, is carrying out more and more co-innovation projects and open source work with a view to accelerating innovation. Here again the IPL directorate defends the Group's interests in terms of intellectual property: an essential activity for Orange!
The digital revolution has considerably changed the ways of innovating, often relying on the collaborative work of a multitude of players, which has brought about an evolution of the issues linked to intellectual property. Today, businesses must strike the right balance between competition and cooperation, and between proprietary logic and open source approach.
10 patents that have made their mark on Tech innovations
Technical progress and patents are closely linked. From Alexander Graham Bell's telephone to the technologies that equip smartphones today, here are 10 patents that have made history and changed our everyday lives.
1876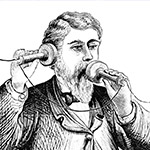 The telephone
One month after submitting a patent application for a voice transmission system, Alexander Graham Bell made the first "phone call" in history to his assistant in another room. He spoke the now famous words: "Mr. Watson, come here, I want to see you!"
1948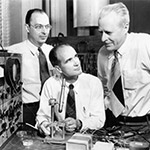 The transistor
Invented in 1947 at Bell Labs by three American physicists, the transistor – which facilitated the conception of integrated circuits and started the race to miniaturise electronic components – played a fundamental role in the development of modern electronics and computing.
1970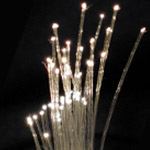 Optical fibre
It was in the 1970s that optical fibre was used for the first time in telecommunications – following the invention of laser – in the laboratories of the Corning Glass Works. By enabling very high throughput and very long-distance links, it was a pillar of the telecommunications revolution.
1970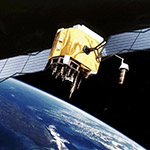 GPS
Developed by the United States Department of Defense in the 1970s for military purposes, the Global Positioning System, which is based on around thirty satellites orbiting the Earth, opened up to civil use in 1995. Roger Easton was one of the key figures of its development.
1973
The personal computer
The first microcomputer in history was invented by a Frenchman, François Gernelle! Initially developed within French electronics engineering company R2E for the French National Institute of Agricultural Research (INRA), the Micral, of which around 90,000 were sold, was priced at 8,500 French Francs, a very low price at the time for IT equipment.
1976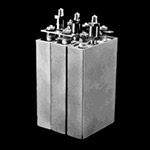 The lithium-ion battery
In 2019, the Nobel Prize in Chemistry was awarded to Stanley Whittingham, John Goodenough and Akira Yoshino for their contribution to the development of the Li-ion battery. Whittingham was at the origin of the very first Li-ion battery, patented by Exxon, while the other two contributed to making it safer and more efficient.
1998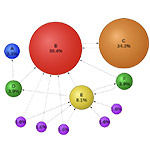 PageRank
The running – and success – of search engine Google relies in part on PageRank, an algorithm enabling the classification of web pages according to the number of links to a page, that was developed in 1996 by Larry Page and Sergey Brin at Stanford University.
2002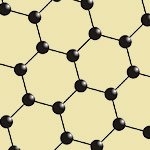 Graphene
A light, ultra-flexible, and transparent material that is more resistant than steel and more conductive than copper, graphene, which was synthesized at the University of Manchester, has revolutionised electronics with promising applications, from new generation transistors to the quantum computer. One of the first patents relating to its production was issued in 2006.
2006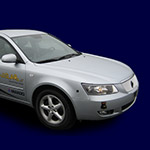 The autonomous car
In 2013, VisLab got the BRAiVE car to drive completely autonomously through the city centre of Parma, Italy. The Italian company had obtained a patent for a vision system that made it possible in particular to gather information on the vehicle's environment.
2007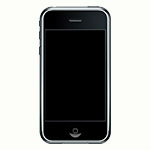 The iPhone
2007: Apple launched its first telephone. Although it was not the first smartphone, the iPhone made 21st century mobile telephone history, leading to the generalisation of touchscreen models. Simply called "Electronic device", the original iPhone patent was granted in 2008.
Protection and enhancement of the technologies of tomorrow
Three patents are filed every second worldwide. As a strong innovation marker, intellectual property is a strategic asset that enables Orange to protect its interests and enhance its inventiveness. Interview with Lyse Brillouet, Director of Intellectual Property & Licensing (IPL) at Orange.
What are the IPL Department's missions?
Intellectual property is an old discipline in companies that seeks to protect the inventions of their employees. Regardless of geographical territories and markets, the IPL Department gathers in a single location all the inventions that come from Orange employees in France and around the world.
"It is a business unit that centralises ideas that may later give rise to patent filings and, if software is concerned, to its registration."
Software is protected by copyright and may also sometimes implement a patent.
Obtaining a patent or protecting software is, above all, a right to prohibit use and therefore a right to decide to grant a right of use. If a person uses an idea that has been protected and is, therefore, clearly identified as the property of someone else, they must apply to its inventor for authorisation. The latter may then grant a licence in exchange for remuneration.
For example, at Orange, if a patent we filed provides us with a competitive advantage, we are free to use it and decline to grant a licence for the invention.
Any use of our patents requires discussion with our department's licensing team.
What share of assets do patents and software represent?
Intellectual or industrial property is often thought to be limited to patents. Today, our intellectual assets are diversifying with software. This can be software or "pieces" of code, for example. With 2,500 items of software registered since 2005, this business area occupies a rightful place in our innovation and research spaces at Orange because it is essential to the operation of our networks.
As with patents, protecting our software is protecting our company's know-how and competitiveness.

What does the patent filing or software registration process entail?
Everything starts with drafting a patent application, which is filed with an organisation of our choice in France or abroad. In France, Orange works with the  for patent filing and with the Agence pour la Protection des Programmes (French Agency for the Protection of Programmes) for software registration. In each country, these patent offices issue intellectual property rights. Their mission is to identify inventors, attest to the precedence of ideas, study ideas and evaluate them to verify whether they really are new and can therefore be patented. Applications require inventors to develop technical briefs and usually take four months.
And, although it is generally necessary to wait four to five years before a patent is finally issued, the invention is protected as soon as the patent application is filed. Inventors and patent consultants, also known as , on the IPL team work together to draft the invention application until the patent is issued. Numerous official letters that describe the characteristics of the invention in great detail must go back and forth between the organisation filing the patent and the IPL Department. Every word is important.
What is the life of a patent?
Our department files patents for technologies that will be used in five or even ten years. Our teams, including our researchers, work in anticipation of the technologies of tomorrow. The life of a patent is 20 years. Over these 20 years, it is possible to change the patent, for example, by extending the number of geographical territories, or even abandon it if, after a few years, it is found that the technology did not take off or is of no interest. Maintaining a portfolio of patents is not cost neutral. It is, therefore, necessary to be very rigorous when managing rights.
At Orange, our teams are at the heart of research and innovation, making it possible to establish a reliable vision of the technological challenges of tomorrow. We systematically bring together invention proposals that come from the scientific work that our researchers conduct.
Patent pool ['peɪtənt] [puːl] n.m. -
A patent pool is a group of companies that share patents that are "essential" for implementing technology standards. It provides access to a single location for manufacturers who want to use these standards. Orange participates in 17 patent pools, thanks to its strong involvement in .
In 2018, the fourth edition of Trophées du Droit [Law Trophies] – Corporate Edition, which brought together more than 500 professionals from the largest legal, tax and specialised departments in France, awarded Orange's Intellectual Property & Licensing Department two gold trophies, one for "Best Patent Intellectual Property Division" and the other for "Best Licensing Division".
In 2019, it won the Silver Trophy for the best French Intellectual Property Department at the Innovation & IP Forum and Awards.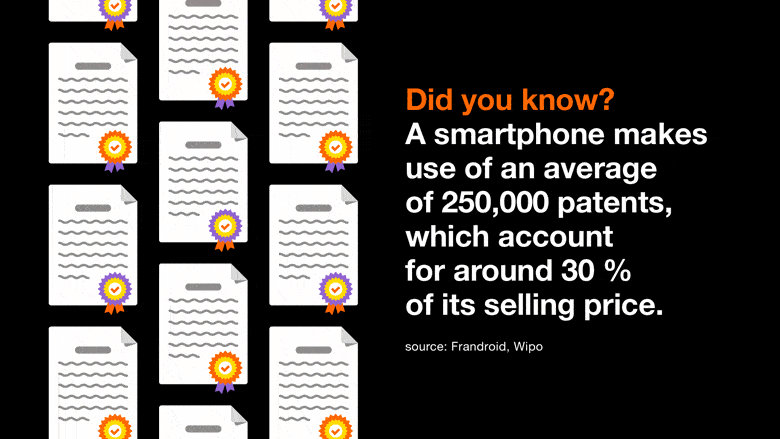 Telecommunications standards and regulations
Intellectual property is a major issue when harnessing the contribution of manufacturers and operators—including Orange—in the development of standards in the telecommunications sector. Orange's Intellectual Property & Licensing (IPL) Department ensures that there is a fair return on Orange's research and innovation investments. Interview with Lyse Brillouet, VP Intellectual Property and Lincensing
What patents does Orange hold?
Orange is a strong contributor to the development of standards in the telecommunications sector. It is a means of forming a common foundation of interoperable innovations that are accessible to everyone. Standardised technologies, such as Wi-Fi, Bluetooth, 4G and 5G, are often protected by patents, up to several tens of thousands for a single standard. They are called standard-essential patents (SEPs). The holders of these patents are required to grant licences under fair, reasonable and non-discriminatory terms—also called FRAND—so that the technology included in the standard is accessible to any prospective user of the standard.
Many of our patents therefore relate to telecom standards and, like all stakeholders in this market, whether they be operators, manufacturers or developers, we adopt these rules to establish our licence prices.
"In an increasingly competitive intellectual property market, together with other manufacturers, we support the maintenance of key principles that guarantee that access to technology for all stakeholders."
Orange is a member of the IP Europe alliance to assist in adopting these mechanisms.
Patent protection and enhancement, however, must be matched by a fair return on investment. Within the framework of certain inventions, it is, therefore, important to keep some ownership to generate revenue to justify our investments. Some technologies require more than five years of research and innovation.
How is a patent identified in the standard?
Hundreds of pages of technical specifications describe, in a very scientific manner, how a technology is executed. When it is deemed that a patent has been included in the standard, a reconciliation is made between the scientific and technical descriptions of the patent and the standard concerned. An external firm, specialised in industrial property, determines this by verifying and validating whether a patent is essential to the standard. Very recently, an evaluator, who is an independent and recognised technical and legal expert in patents, certified the essential nature of two Orange 5G patents.
What happens once a patent has been obtained?
Any use of our patents requires discussion with our department's licensing team. If they are patents that relate to standards, industrial consortia, of which Orange is part—also called patent pools—set the right of use with a single price and contract. For example, a manufacturer of music recorders that wants to use a specific sound codec for their own equipment is directed to the patent pool that markets the technology. To use it, it must sign a licence with the consortium. This is how the telecommunications industry is organised for everything concerning standards.
For software, negotiations are conducted on a case-by-case basis. Sometimes we entrust part of this activity to publishers specialised in the distribution of software licences.
Today, much of our work at Orange is being conducted open source to pool and share certain work that helps our industry to advance faster.
"Our role is also to ensure that there is a balance between open innovation that is accessible to everyone and the protection and use of our patents."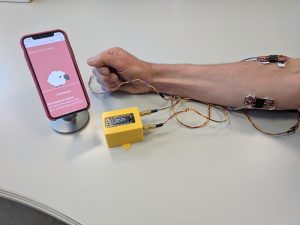 The Baah Box project
A philanthropic project spearheaded by a team of Orange researchers and developers and backed by Orange's Intellectual Property Department, Baah Box is an open-source rehabilitation software kit designed to teach individuals with disabilities how to operate their prostheses.
What is a good patent?
A good patent is, above all, one that can be asserted and is easily recognisable in a technology so that counterfeiting, meaning the use of a patent without authorisation, is as demonstrable as possible.
IPL's role is also to defend Orange's interests by managing increasingly frequent threats and to equip the company for dealing with any associated financial risks. Our department also assists all Orange stakeholders in the event of claims or litigation concerning intellectual property.
In a negotiation process, we are very assertive with regard to our rights. Most cases are settled amicably.
"With 230 new inventions in 2019 and a portfolio of 8,000 patents, Orange is the leading filer among European operators in its areas of activity and eleventh in the overall 2019 INPI ranking 2020."
These figures are good indicators of Orange's inventive dynamic in France and other territories where Orange operates. Through its patent filings, the intellectual assets of a company often reveal its strategy.
Orange's recognised intellectual property (non-branded) ranking positions us as a true influencer and opinion leader in this sector's ecosystem.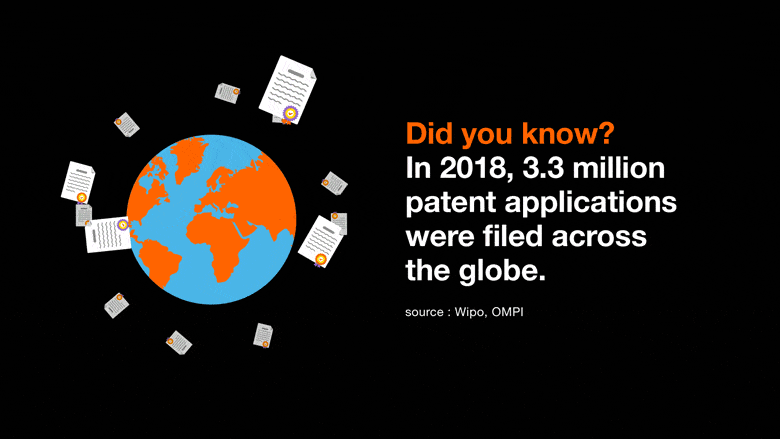 Orange's first 5G patents recognised as essential
Enhancing and defending Orange's intellectual property often requires going back many years. Sometimes five to ten years! The challenge: to have inventions filed within the framework of the development of standards and regulations in the telecommunications sector recognised as essential. This is what Orange's Intellectual Property & Licensing (IPL) Department has just obtained for two 5G patents.
Raphael Visoz, creator of these inventions, and Pascale Jeune, patent consultant at Orange explain
"On mobile networks, the use of several send and receive aerials has become unavoidable over the generations (3G, 4G, 5G)", explains Raphael Visoz. A 5G smart antenna is made up of radiating elements using the MIMO (Multiple Input Multiple Output) technique patented by Orange and which uses beamforming to improve throughput.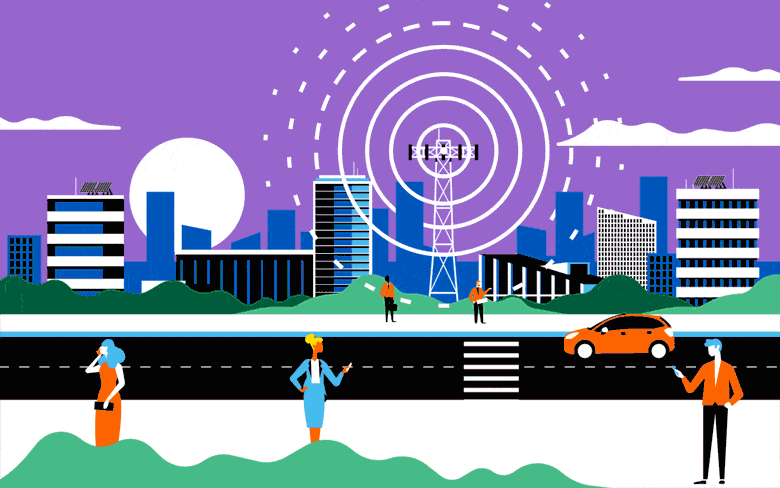 The advantage of this invention is that it enables better throughput to be obtained without the use of band advantage and, therefore, radio resources. The aerials thus account for and place radio resources in the same way as the frequency resource, which is extremely costly for the operator".
"They are patents that have been filed for more than ten years", states Pascale Jeune. "Their use was made possible thanks to the establishment of a task force within the IPL Department that validated that these patents are in the standards. As the terminology used at the time was not in line with the way in which standards are presented today, we established a claim chart. It is a correlation table that identifies the passages relevant to the patent considered essential in the standards. To sort the patents in the portfolio, keywords determined upon the declaration of invention were entered into our databases. Internal committees meet within the IPL Department to review patents and interview their inventors to detect patented inventions.
Sometimes it is the inventor who alerts the IPL Department when they consider that the patent, of which they are the creator, covers part of the standard. As experts in their field, they know whether current standards are likely to use the protected invention.
A study of the technical specifications of the standard is performed between the inventor and the patent consultant. A review of what was written about the initial patent is essential. These elements are then compared. The patent consultant and inventor work with an independent evaluator from an intellectual property firm to demonstrate the essential nature of the invention in the standard. Although every word, even every comma, counts when the patent is filed, it is always possible that the evaluator may have an interpretation that differs from ours", says Pascale Jeune. "However, it is the evaluator who has the last word", concludes Raphael Visoz.
Patent applications: the 5 most attractive areas
The digital revolution has a significant impact on intellectual property statistics. According to the annual ranking established by the World Intellectual Property Organization (WIPO), computer technology and digital communication are at the top of the technology fields having received the most patent requests in 2019.
#1 Computer technology (8.7 %)
Computer technology is boosted by the increase in patent requests relating to AI technologies (machine learning, image processing, data mining, etc.) by players who do not all belong to the field, such as car manufacturers and medical or logistics companies.
#2 Digital communication (7.7 %)
Inventions aimed at smartphones, which are at the origin of an ever-increasing number of patent requests, particularly technologies relating to data transmission and wireless networks, are true driving forces in the area of digital communication.
#3 Electrical machinery, apparatus, energy (7 %)
Covering many applications, from electrical vehicles to renewable energies, through power supply systems (new batteries, for example), automation and domestic appliances, the area of electrical machinery totals 17,223 patent requests.
#4 Medical technology (6.9 %)
The healthcare sector is one of those that is investing the most in innovation. Across all countries, medical technologies make up a significant share of annual public and private research and development expenditure, with high patent protection rates.
#5 Measurement (4.7 %)
Measuring instruments are essential in many areas, such as meteorology, energy, medicine, or industry, and equip an array of electronic devices. With over 11,000 patent requests submitted in 2019, they have reached fifth place in the WIPO ranking.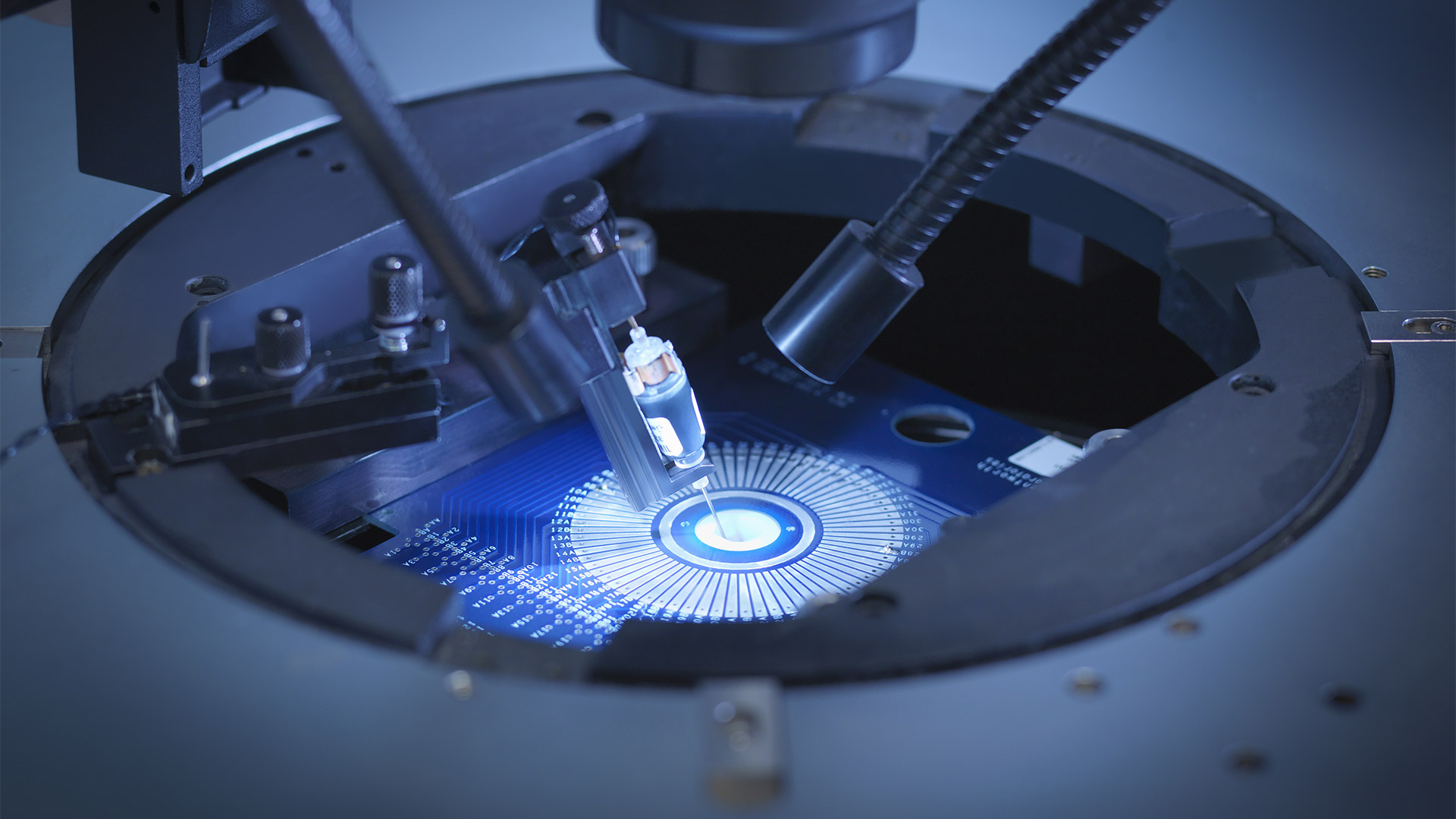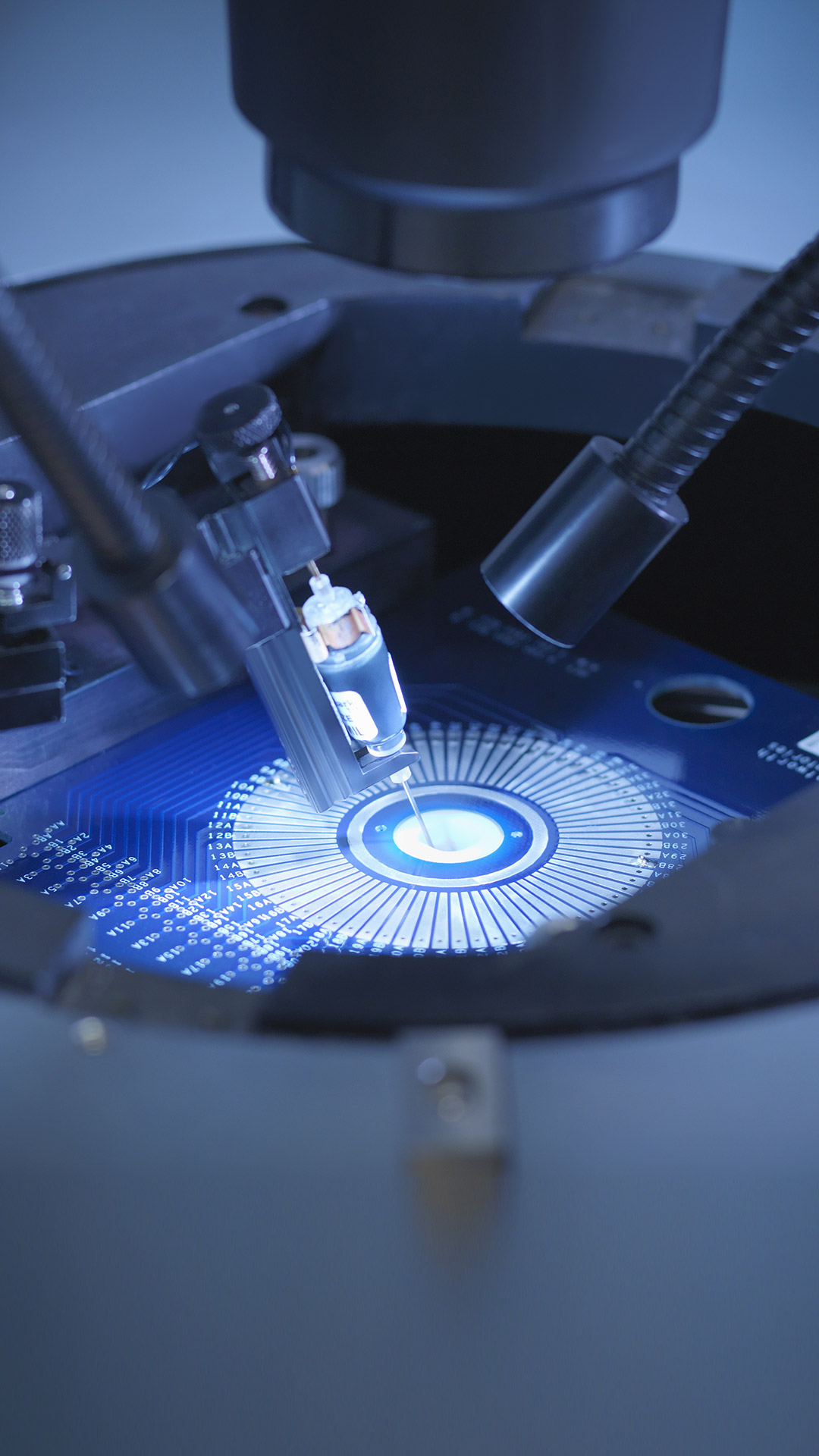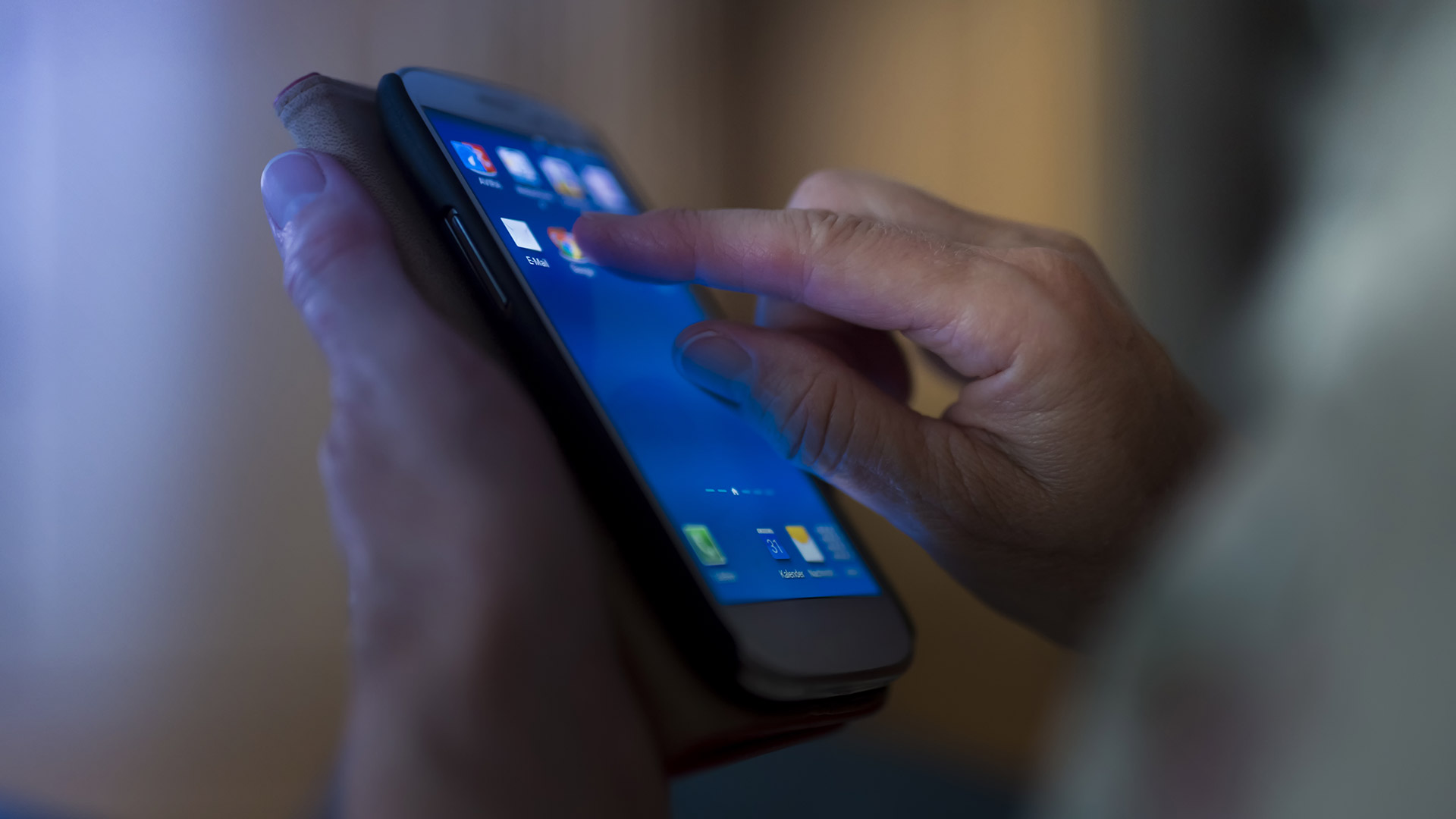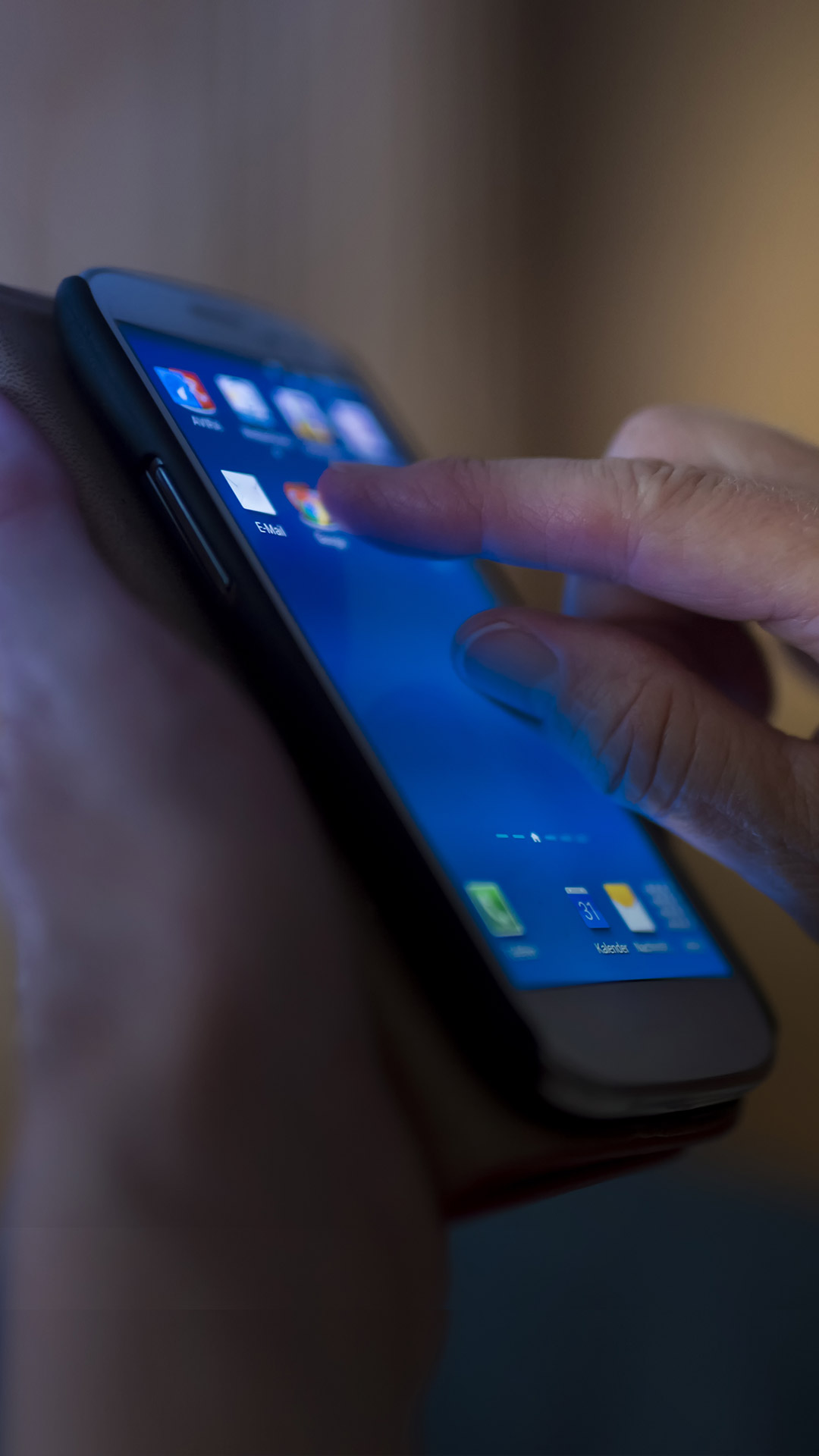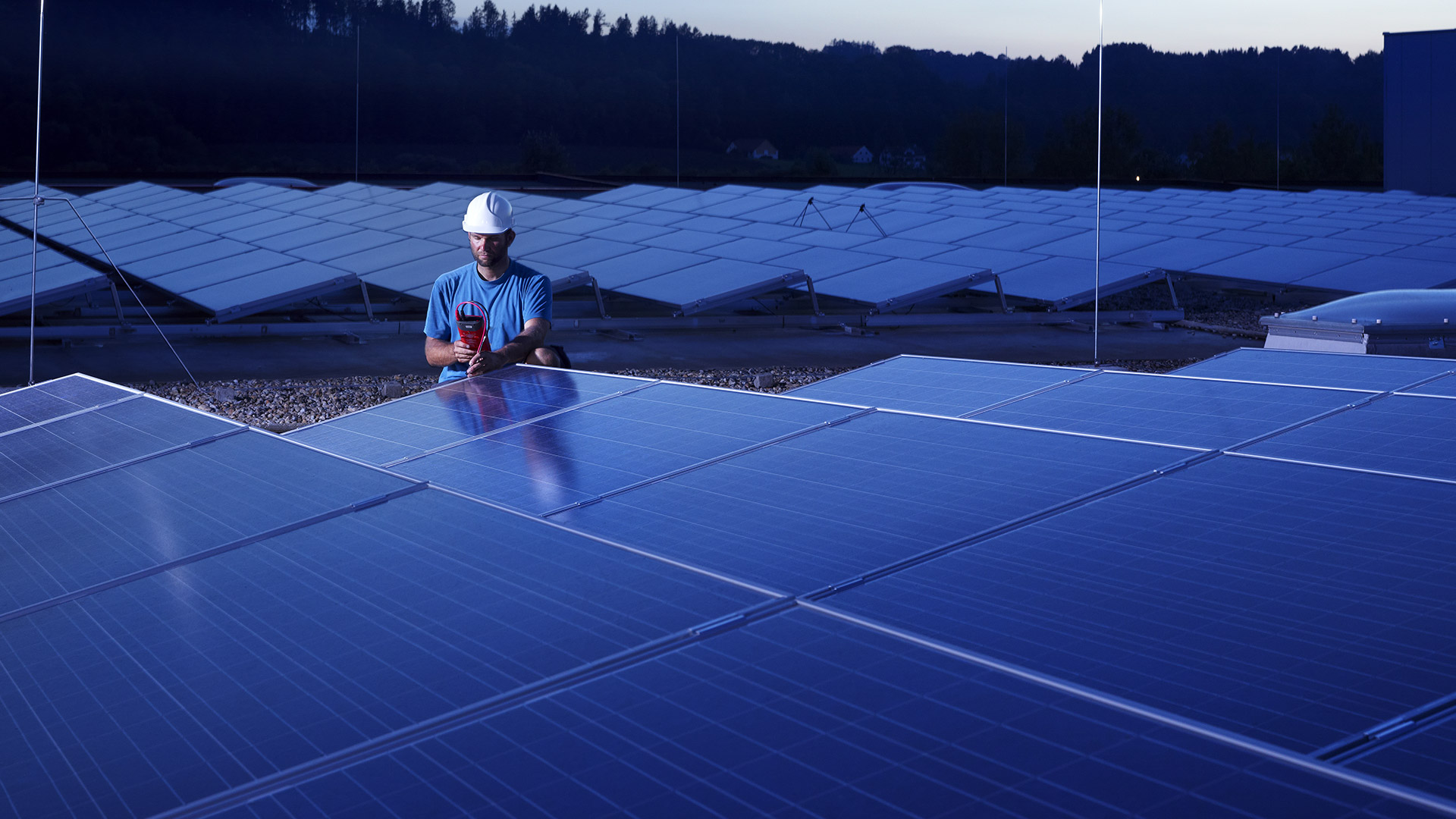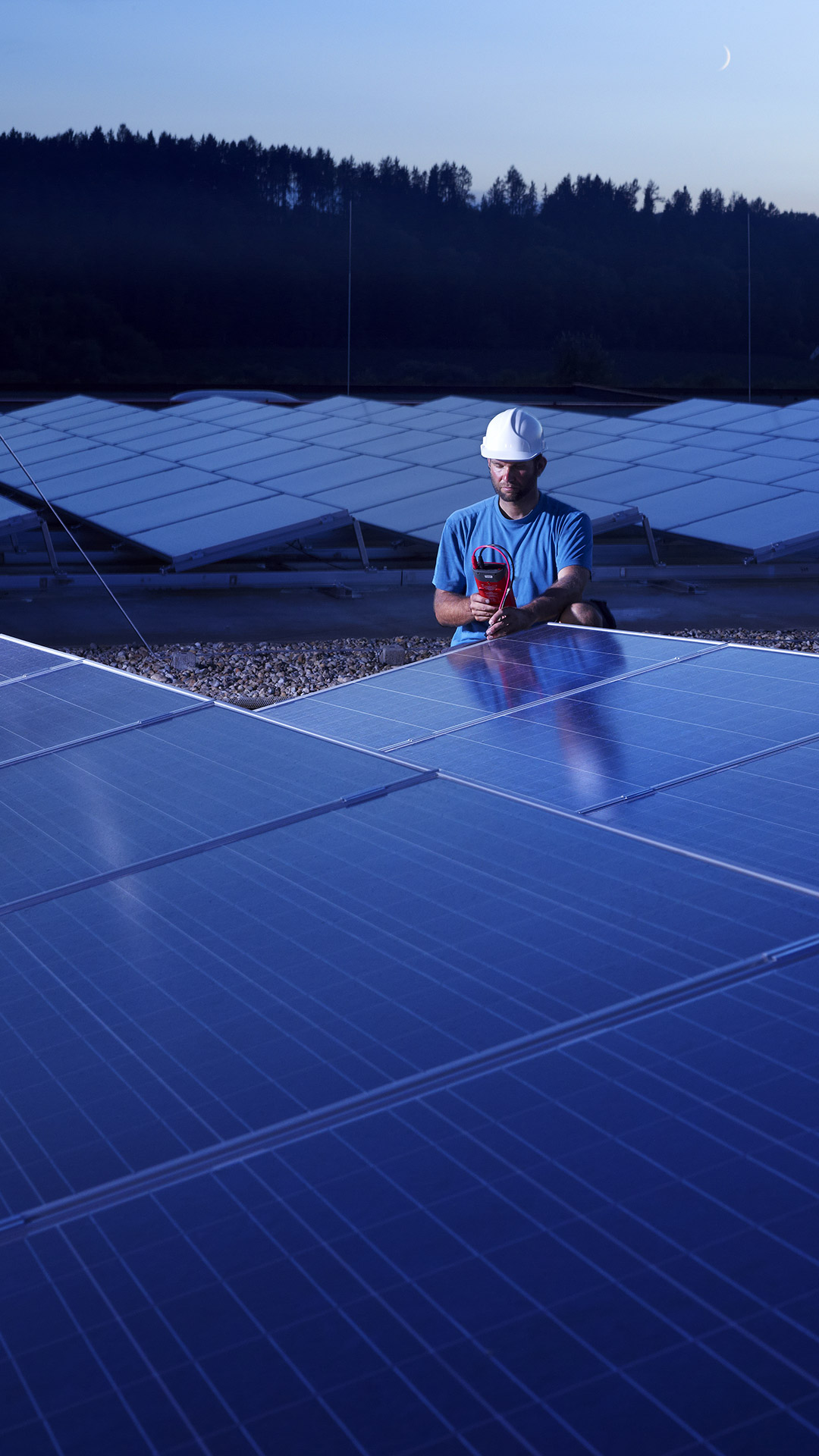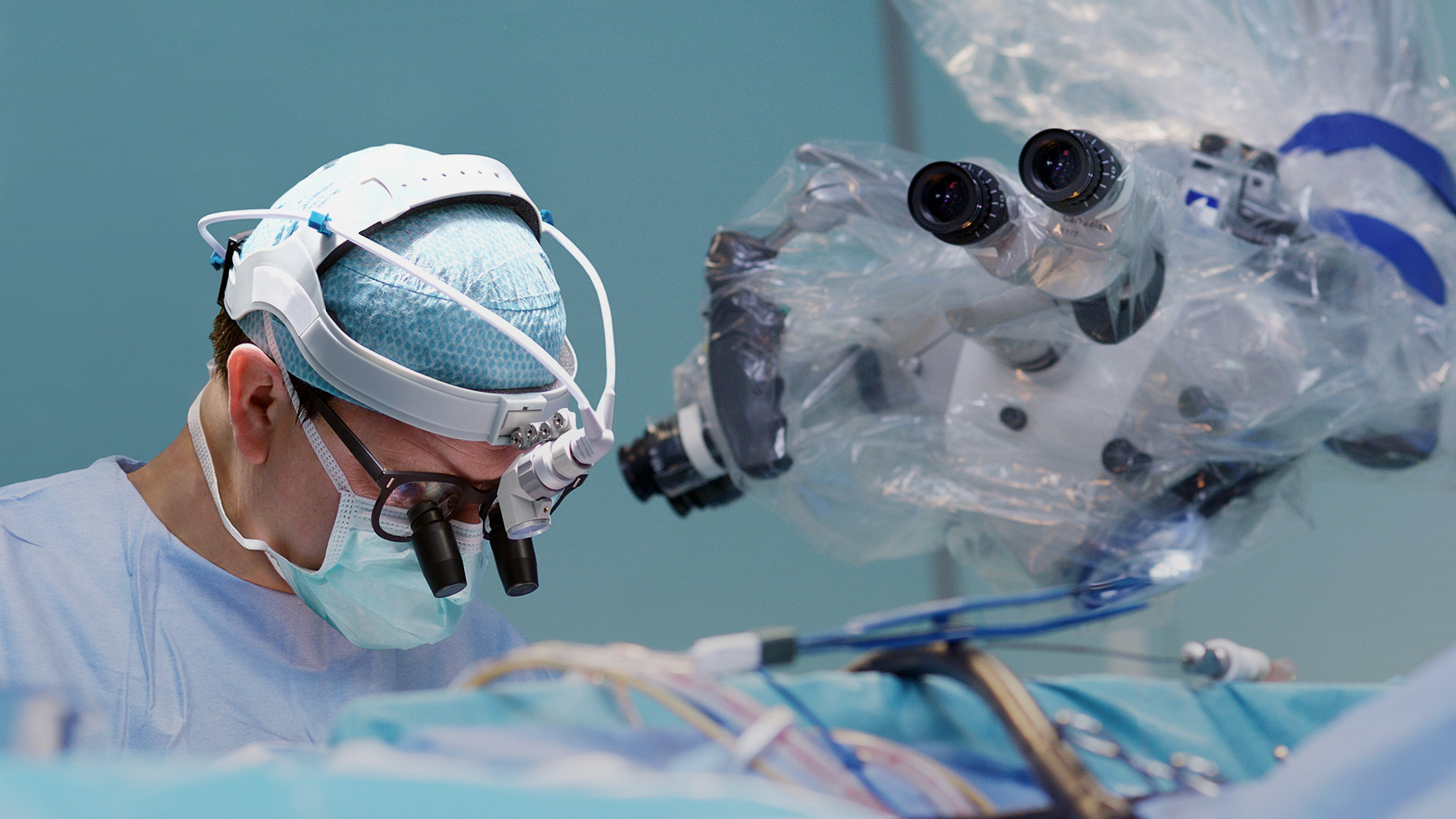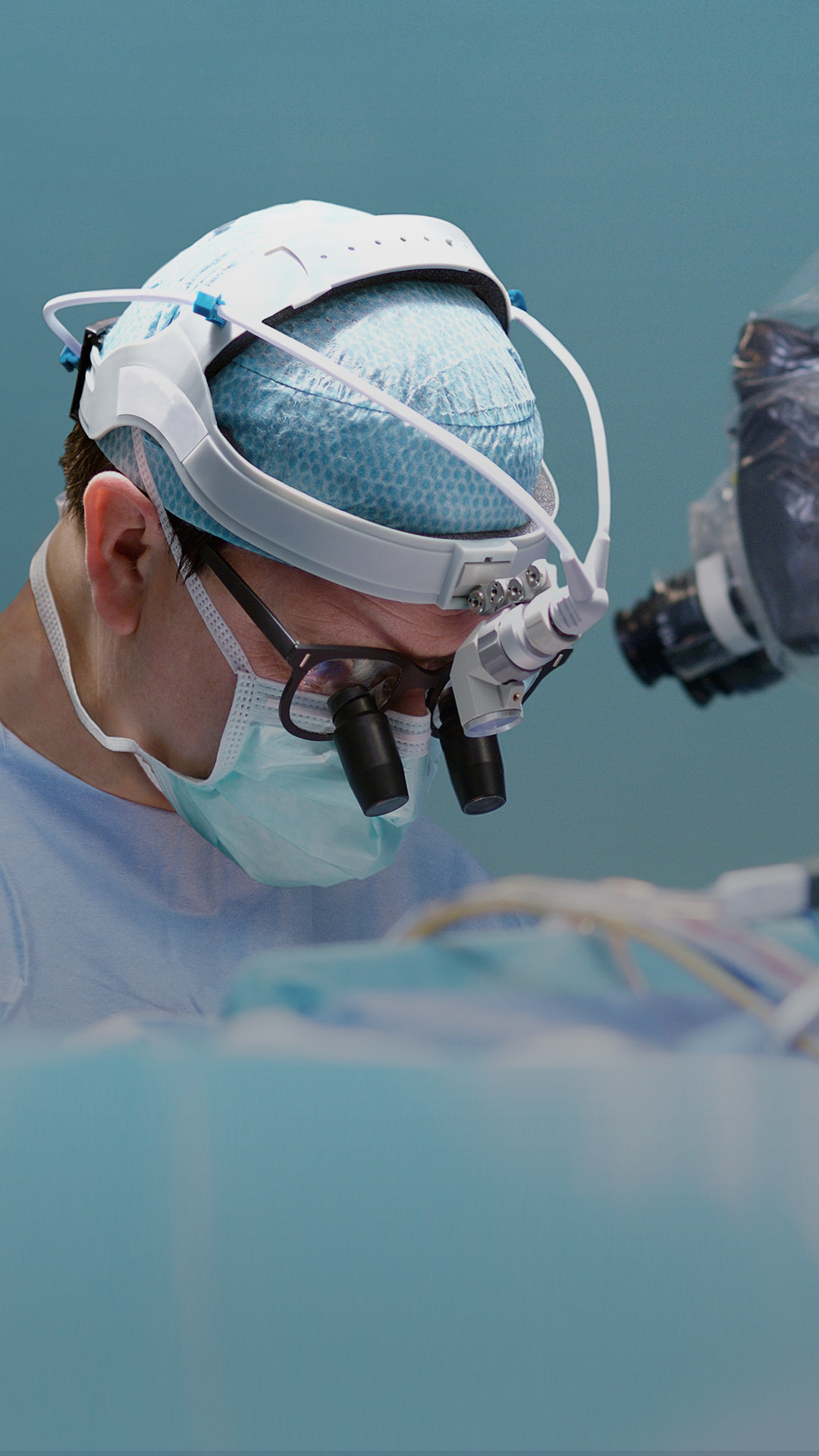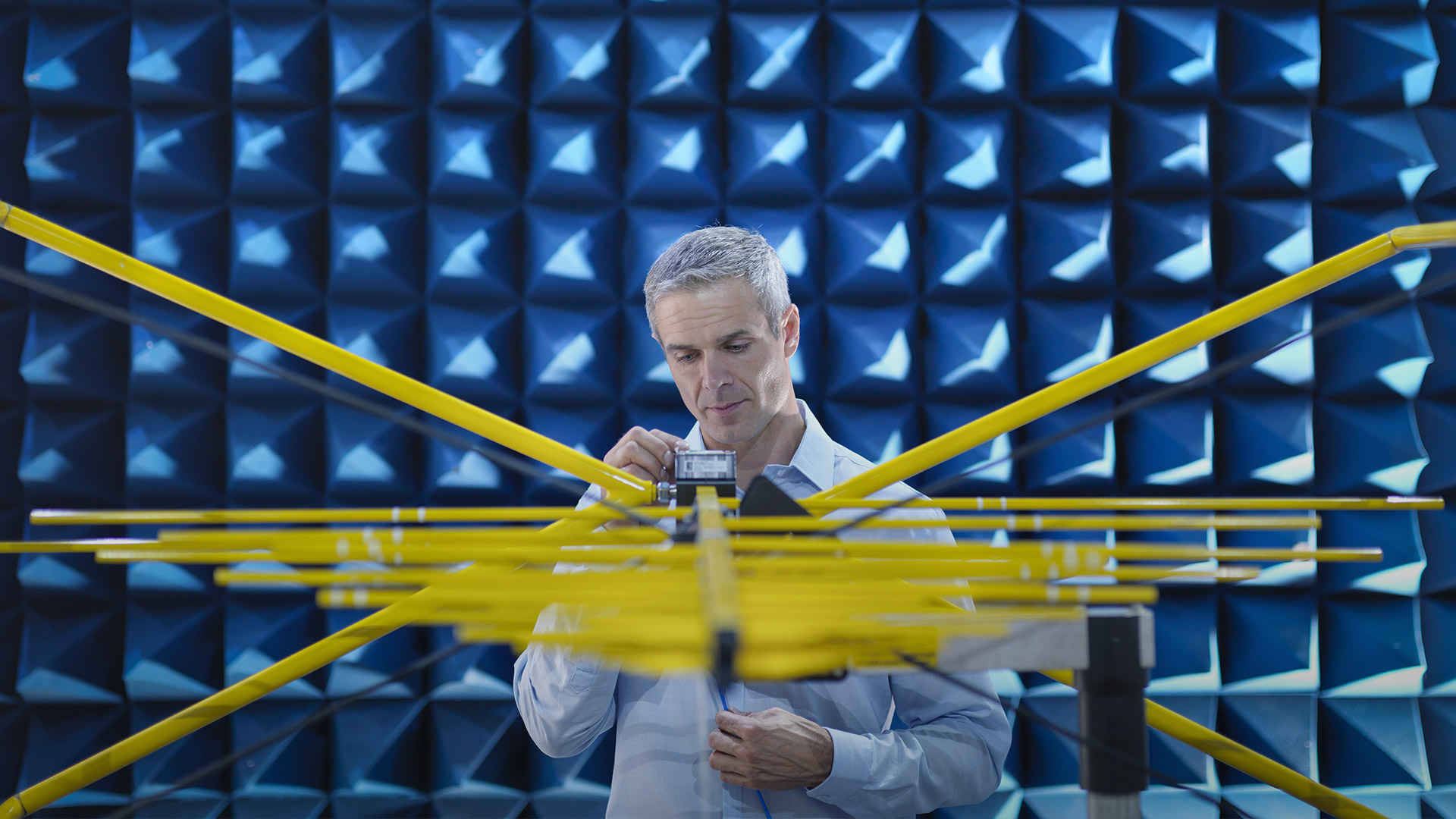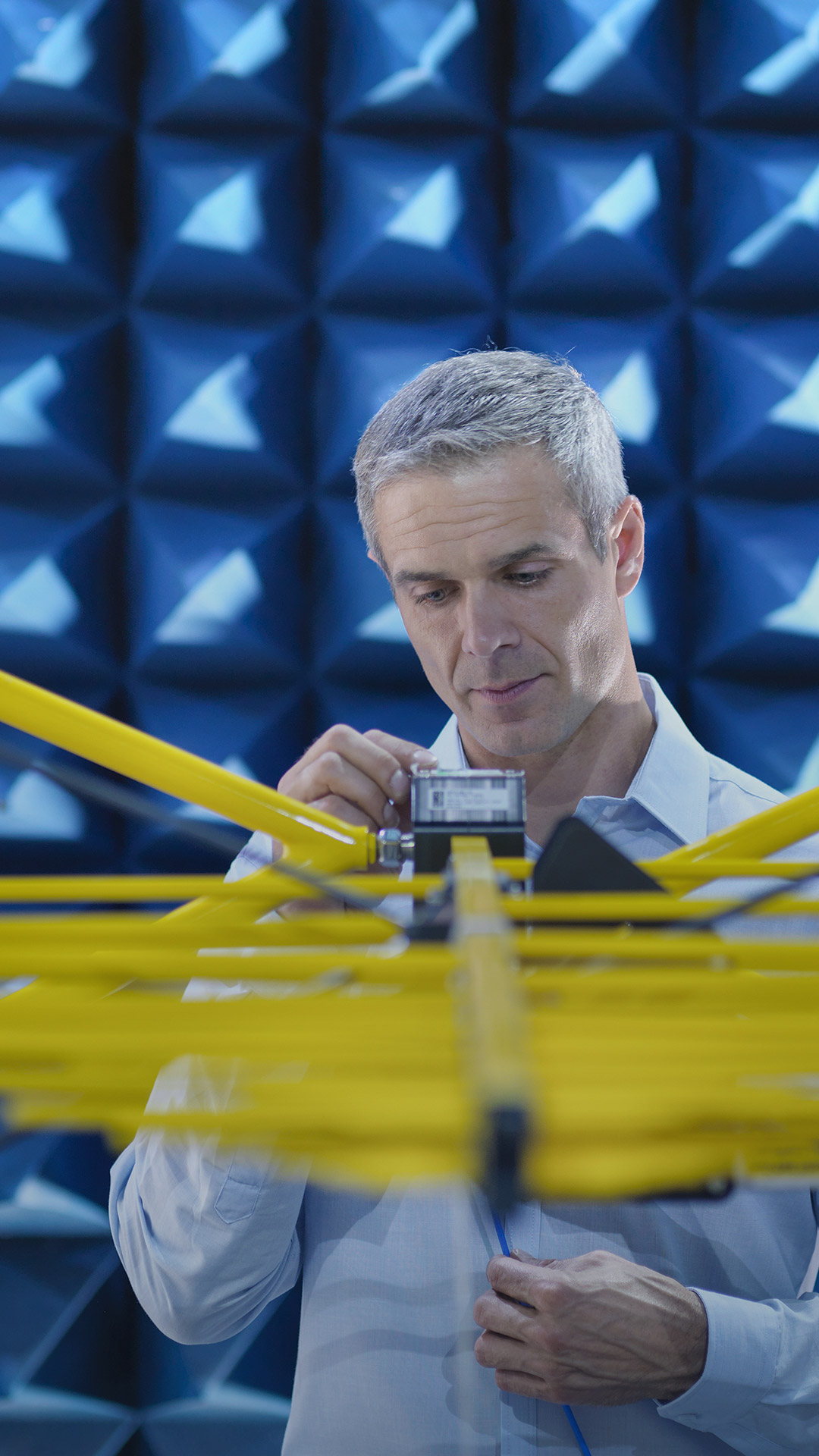 The main countries applying for patents
Just like the performance of universities and research organisations, as well as the production of scientific articles, patents are an indicator of a country's capacity to innovate. Who are the World Intellectual Property Organization's (WIPO) main applicants?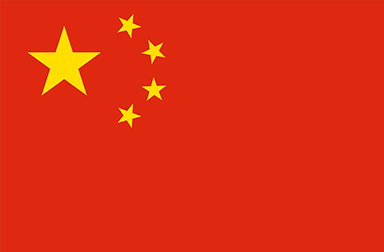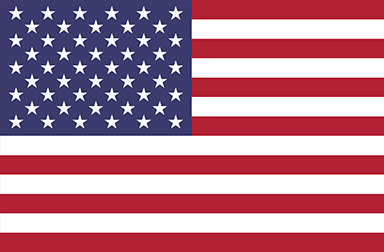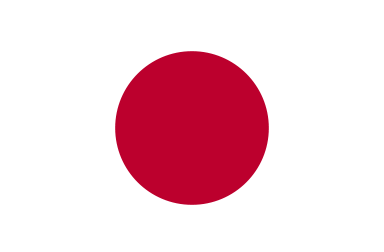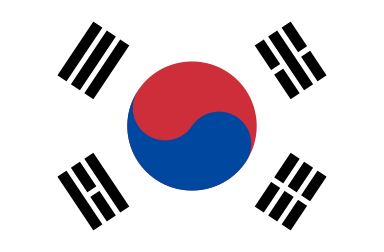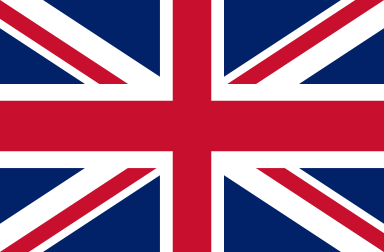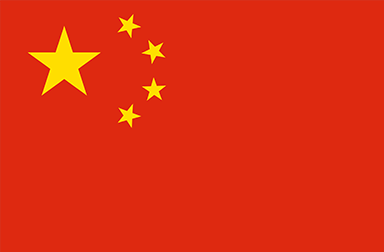 #1 China, 58,990
In twenty years, China has multiplied its number of patent applications by two hundred. In 2019, it became WIPO's number one patent-applicant, a position that until then had been held continuously by the United States since the creation of the Patent Cooperation Treaty (PCT) in 1978. According to the organization's Director General this growth "underlines a long-term shift in the locus of innovation towards the East, with Asia-based applicants now accounting for more than half of all PCT applications."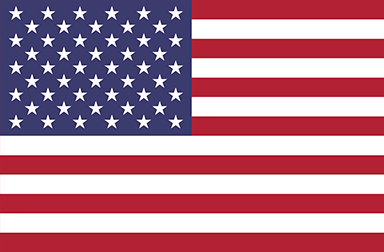 #2 The United States, 57,840
Although the United States are down to second place in the rankings, they still own the largest number of patents in force (3.1 million in 2018). A unique fact is that the protection of intellectual property is written into the American Constitution, which grants Congress the power to "promote the progress of science and useful arts, by securing for limited times to authors and inventors the exclusive right to their respective writings and discoveries." On 19th June 2018, Donald Trump signed the ten millionth American patent.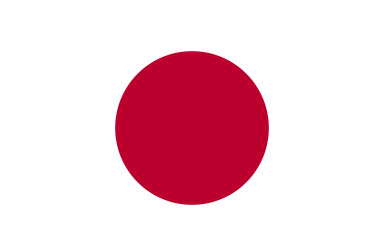 #3 Japan, 52,660
Despite the weaknesses accumulated over the past decade, Japan remains one of the greatest technological powers in the world, as is proved by its position in the top three of the rankings. With 3.4 % of its GDP invested in R&D and most of these investments being made in the private sector, it can rely on recognised expertise in several sectors, including robotics (Japan is the world's leading exporter and producer of industrial robots) and the IoT.

#4 Germany, 19,353
"There is Bosch technology in nearly every car", the German Federal Foreign Office states, hailing the results of the country's most innovative company. Germany filed 19,353 patent requests with WIPO in 2019, and 67,000 requests were filed with the German patent office, mainly in the transport sector. Germany is one of the main sources of innovation in the area of autonomous driving.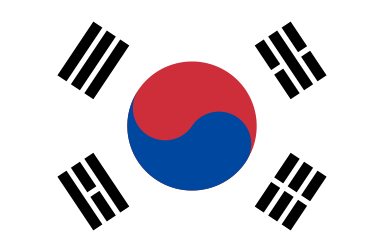 #5 South Korea, 19,085
Built on the same model as that of Japan, i.e. with a focus on the development of high value-added export industries, the South Korean economy has overtaken that of the land of the rising sun in both the semiconductor and the consumer electronics sectors. As the country that allocates the most of its GDP to R&D (4.3 % in 2019), South Korea is also the one that files the most patent applications in relation to its GDP. Among the priority sectors identified by the government: AI, data economics, and technologies around hydrogen.

#6 France, 7,934
According to figures from the European Patent Office and the French National Institute of Intellectual Property, there was a drop in the number of patents filed by France in 2019. It nevertheless remains highly innovative in a context of increased international competition, notably in the ITC sector, and is one of WIPO's main patent applicants thanks to public bodies such as the CEA and the CNRS, as well as companies such as Valeo, PSA, Saint-Gobain, or Orange.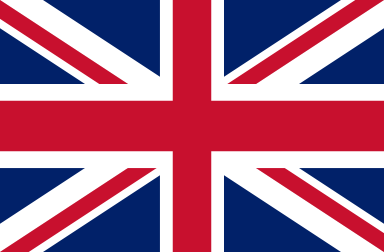 #7 The United Kingdom, 5,786
From the reflecting telescope to the world wide web, through the incandescent lightbulb, the electric engine or MRI, the United Kingdom has seen the birth of a great many world-changing inventions. In 2019, UK technological investments increased by 44 %, to reach a record of 10 billion pounds. The area of AI being concerned in particular, notably in the AgriTech, HealthTech, and CleanTech sectors. What's more, the United Kingdom is the third country in the world with the most unicorns, startups that are valued at over one billion dollars.

#8 Switzerland, 4,610
Switzerland produces a very high number of scientific publications and patents in comparison with the size of its population. It is the most innovative country in the world for the ninth consecutive year, according to the Global Innovation Index 2019, which rates the results of over 100 countries based on 80 indicators. Not only does Switzerland invest massively in innovation, but it is also the best country at turning these investments into tangible results.

#9 Sweden, 4,185
Birthplace of the pacemaker, Tetra Brik packaging, the three-point seatbelt and the modern zip, with its 6,875 researchers per million inhabitants and its globally recognised companies (Volvo, Ericsson, Electrolux, etc.), Sweden is a land of innovation. On the digital side, Stockholm is the birthplace of technology companies such as Skype, Spotify and Mojang, which has earned it the title of "Silicon Valley of Europe".
Intellectual property supporting the Business
Intellectual property has changed dramatically in recent years. Orange has launched various co-innovation projects with multiple partners in response to an increasingly competitive environment. Intellectual property is more than just expertise; it represents a real business driver for developing and accelerating the implementation of innovative solutions.
New players on the scene have forced intellectual property to evolve. "American firms in particular have purchased entire portfolios of company patents through mergers and acquisitions. Most of them opt for immediate gains by charging for licences, and they don't think twice about taking legal action if necessary. Against this rocky and turbulent backdrop, intellectual property has become considerably tougher in recent years", says Lyse Brillouet, Vice-President of Intellectual Property and Licensing (IPL) at Orange.
"Against this rocky and turbulent backdrop, intellectual property has become considerably tougher in recent years"
In order to adapt to this transformation and achieve Orange's strategy, the IPL Department provides expertise by implementing co-innovation projects and partnerships, which are among the matters addressed in close cooperation with our legal teams.
Since April 2019, the Department has provided support and advice on intellectual property to various Orange entities seeking to boost the innovation projects of large French companies.
"Our capacity for technological innovation is a unique driver for building long-term trusting relationships with these companies", notes Gilles Sabatier, responsible for co-innovation development at Orange Business Services Large Accounts Department.
"The co-innovation and partnership projects carried out with our customers mean we can be as attentive as possible to their business challenges of tomorrow".
"Some co-innovation projects lead to the creation of new products that meet our customers' expectations", adds Mustapha Tagredj, Director of Partnerships and Marketing within the IPL Department. "The solutions generated by these projects will enable us to expand our range of innovative products and services that will be marketed to our customers in the business market (B2B) and even on the retail market (B2C)", he says.
Infringement: an issue at the heart of intellectual property
Intellectual property rights specifically protect the innovative nature of Orange's networks and services.
The carrier's inventions are sometimes subject to infringement by third parties. The size of Orange's patent portfolio often deters third parties from taking action.
Infringement: an issue at the heart of intellectual property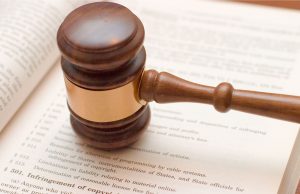 It's really about connecting the industrial world to the digital world in order to advise Orange's partners and share with them the technological contributions of the future across several areas: banking, media, automotive, aeronautics, energy, among others.
For instance, Orange works with Schneider Electric—a world leader in electrical components—with a view to modernising the industrial processes in its production plants through an ambient connectivity project that uses experimental 5G frequencies and connected devices. Tagredj stresses that "in order to enable machines to communicate with one another in factories and on production lines, 5G technology quickly emerged as one of the connectivity solutions providing even greater performance in real-time data exchange. IoT software has been installed on the equipment and artificial intelligence will eventually be introduced into these production processes".
"Projects carried out in co-innovation and partnership with our customers allow us to be as close as possible to our customers' business challenges of tomorrow."
Intellectual property is a key element in building and developing these co-innovation partnerships. "We get involved at different stages of the project", says Tagredj. "We start by identifying Orange's patents and software that will be embedded in the technological solutions selected with our partners". This identification phase also allows us to determine the conditions in which they will be used and thereby enhance Orange's catalogue of intangible assets.
The subsequent stages enable Orange and its partner to establish a list of expected results during the co-innovation project. "This is the moment when Orange and its partner agree on the allocation of ownership for each result and the associated conditions for commercial exploitation", explains Tagredj.
All of this work is carried out in close collaboration with our partners' Intellectual Property departments, in conjunction with our commercial, legal and technical teams. "It's a means of speaking the same language and being efficient", says Tagredj.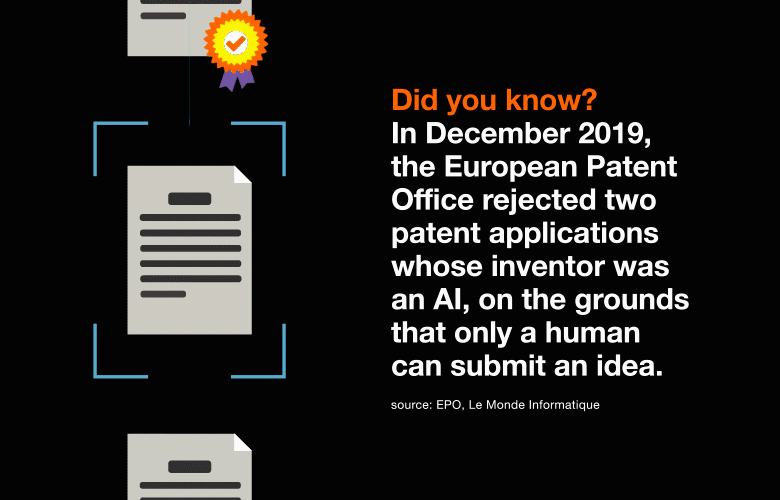 Sources
---
Bell telephone in use, between 1877 1878 –  Popular Science Monthly Volume 12
Photo of John Bardeen, William Shockley and Walter Brattain, the inventors of the transitor 1948 – publicity photo produced by Bell Labs.
Fibre optique, 23 aout 2019 – Public Domain
Conception of GPS Block II-F satellite in Earth orbit – NASA.
Micral N, invented by François Gernelle in 1999 – ?
Scheme of the Whittingham battery – The Royal Swedish Academy of Sciences.
Graphen layer, 27 Fev 2018 – Public Domain
Example of page Ranks – Public Domain
Braive, a short for Brain-Drive, prototype invented by Vislab
Iphone first generation, 15 October 2017 – Raphael Fernandez.