● In Vienna, Austria, a start-up created by a Portuguese entrepreneur has developed an augmented-reality audio technology, which in combination with a map-based guidance system, enables users to follow a route marked by audio signals.
● Enhanced by computer vision, the software directs users to safe obstacle-free spaces, and recognizes street signs and pedestrian crossings.
● Dreamwaves has also signed a partnership with a traffic signal management company to enable users with disabilities to request priority to cross at intersections.

"See the world through your ears": astounding as it may seem, this is the claim that Hugo Furtado, a Portuguese entrepreneur based in Vienna, would have you believe . The holder of a doctorate in augmented reality for minimally invasive cardiac surgery and the founder of Dreamwaves, Furtado is also the developer of waveOut, an augmented reality application that aims to radically simplify life for the blind and visually impaired. His experience in sound engineering was the starting point that inspired him to create the technology, which helps those who struggle to find their way to take advantage of greater mobility. "We all make use of sound to get our bearings", explains Furtado, who is present at the ChangeNow trade fair to present the application, which relies on a sound navigation system. "The user selects an itinerary and then marks it with virtual 'way-points'. These emit 3D audio, which allows users to hear exactly where they are located, as they move along the route." A key advantage of this type of augmented reality is that users are not obliged to hold up their phone cameras. "That may not be quite as precise, but it offers a better experience."
We have created software filters to replicate the auditory sensation influenced by the shape of our ears, which enables us to locate ourselves in space.
Reproducing sound in the way that it is perceived by the brain
As you might expect, these way-points are visible on the phone's screen, which, for example, can enable children who don't know how to read maps to find their way. This feature is also helpful to the partially sighted who still have some vision. If a user takes a wrong turn, the sound from the nearest way-point stops before resuming at the next intersection, enabling them to once again find their route. To develop this technology, the team at Dreamwaves conducted experiments to explore how humans perceive 3D sound, and how it enables us to locate ourselves in space. "We created software filters to replicate the auditory sensation influenced by the form of our ears, which enables us to locate ourselves in space, because sound is filtered by the anatomy of our ears and heads", points out Hugo Furtado.
Computer-assisted vision
Dreamwaves' approach is designed from the ground up for people who have difficulty getting around, and the application also makes use of computer vision. To take advantage of this feature, users must hold up their smartphones or wear them around their necks. " Instead of detecting obstacles and telling users where they shouldn't go, our technology focuses on identifying areas where they can walk safely", points out the entrepreneur. This camera use is only supposed to be temporary: "If you're in a square and you miss your turn without realizing it and you no longer have a point of reference, you can use the camera on your phone to get out of the square before putting it back in your pocket.." The Dreamwaves application implements machine-learning segmentation directly on smartphones, and offers a fluid computer-vision experience with models that have been trained to recognize specific elements like street signs and pedestrian crossings.
Connecting to traffic management systems
Dreamwaves is aiming to take a further step towards integration in the urban environment: in the Netherlands, the company has established a partnership with Yunex Traffic (an entity owned by Siemens). "This enables us to connect to the traffic-light management systems, so that our users can request priority to cross junctions. For bicycle couriers, the functionality allows them to know if they should speed up or slow down in anticipation of traffic lights, which provides for a more fluid experience and journeys with fewer stops." This is important for Dreamwaves, which plans on feely distributing its technology to private individuals, but is also counting on monetizing it via partnerships like the one it has with Yunex Traffic, and also with bicycle courier companies. "These service providers lose revenue whenever their riders have their feet on the ground", explains Hugo Furtado, who is also hoping to cut deals with large retailers like IKEA to help the blind and partially sighted to get around inside their stores.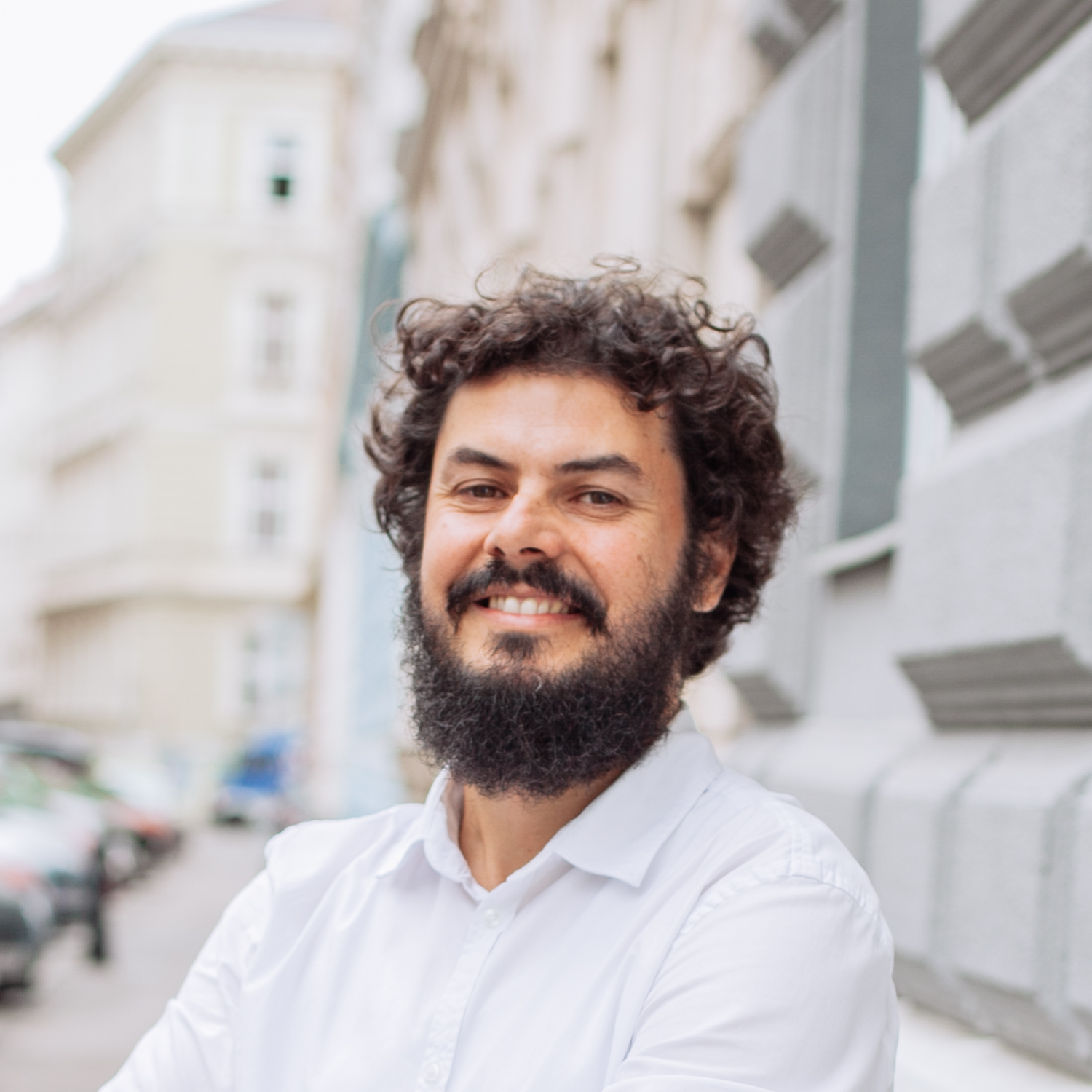 Hugo Furtado
The holder of a doctorate in augmented reality for minimally invasive cardiac surgery, Furtado is also an amateur sound engineer. These two passions led him to create Dreamwaves, a start-up that uses augmented reality audio to help blind people benefit from greater autonomy.