Research and Innovation Exhibition October 18-20, 2022
Discover the demonstrations of the Exhibition
Here is a selection of works by our researchers and the entire Orange innovation community, to help you get a glimpse of decisive technological breakthroughs.
Reconfigurable Intelligent Surface
Prototype Reconfigurable Intelligent Surface (RIS) to improve network throughput and coverage without generating additional airwaves. Size 50×50 cm
Matter: new area for SmartHome
Matter is a unified and secure-by-design protocol that every domestic network (HomeLAN) operator can depend on, facilitating services for smart homes.
Innovation

Connectivity

Smart Home

Customer Experience
Quantum Key Distribution
Securing communications with a little help from quantum physics
Research

Crypto

Networks

Algorithm

Technology
Computer vision powered by 5G and edge computing
Orange 5G coupled with the processing power of edge computing servers, and applied to computer vision.
Research

5G

Edge computing

Cloud

Data
Volumetric video of real world 3D scenes
New approaches to 3D motion capturing and modelling are achieving unprecedented results in the recreation of natural scenes in extended reality (XR).
Research

Virtual reality

Extended reality
Metaverse: digital twin and mixed reality
Taking our first steps into the metaverse: creating, configuring and using digital twins via virtual and augmented reality.
Research

Virtual reality

Extended reality

Algorithm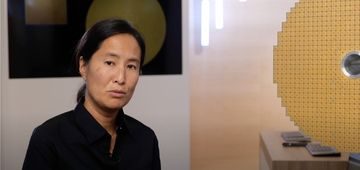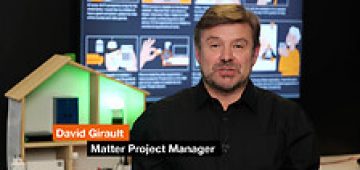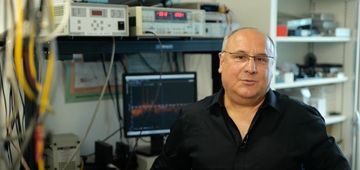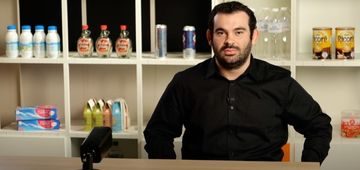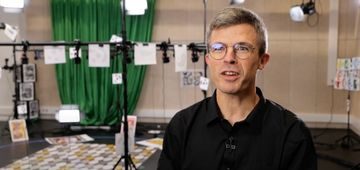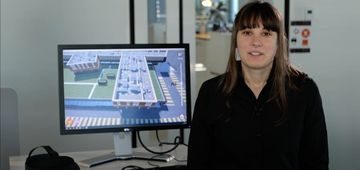 Find the short conferences of the Exhibition
We are entering a new era in which major technological advances now lie within our grasp. Here, our experts decipher the new trends in CSR, data and AI, the networks of the future and the metaverse.
Quantum communications and Quantum Network
Thomas Rivera : Research Project Manager and ParisRegionQCI Consortium Coordinator – Using the example of the ParisRegionQCI consortium, this conference provides an overview of the challenges and future of quantum communications.
Research

Networks

Technology

Algorithm
Metaverse Orange Research's vision
Sylvie Le Gac Cesbron : UX Designer – Nicole Le Minous : Augmented Reality Research Project Manager – Stepping back from the current media hype, what should we expect from the Metaverse in the medium to long term?
Research

Augmented reality

Virtual reality
Pikeo, a journey towards a software based Telco
Elisabeth Py : Pikeo Program Director – Europe's first experimental StandAlone 5G network is an automated software network shaped for data and AI, integrated by Orange.
Innovation

Networks

5G

Cloud

AI
Geolocation between hype and reality
Sana Ben Jemaa : Project Lead on IA for Radio Networks – Understanding the potential and challenges of network geolocalization.
Research

Networks

Radio

Technology
Ethics of AI: a safeguard against risks?
Roxane Adle Aiguier : Head of Digital Society Research Domain – Émilie Sirvent-Hien : Responsible AI program manager – Artificial Intelligence (AI) is full of promise yet also sparks concern, and must be subject to ethical considerations if it is to develop in the right direction.
Metaverse and the emergence of a new digital ethics
Arnaud Desbonnets : Marketing Innovation & Digital Content Manager – Victoire Fouquet : Marketing Innovation & Digital Content Manager – A persistent-world cyberspace operating its own economy, addressing new needs and offering a new customer experience: allow us to show you around the metaverse.
Innovation

Augmented reality

Virtual reality
Game theory: introduction and use cases for Orange
Mikaël Touati : Researcher – Because it's all about understanding the "rules of the game," this field of research lets us look ahead to the future and assists the Group in its key decisional issues.
Open RAN Concepts and Intelligence in networks
Dhia Amara : RAN Project Manager – Mohamad Yassin : 5G RAN Research Engineer – There's more to it than meets the eye: innovative open-RAN architecture is transforming the way mobile networks are managed.
Innovation

Networks

5G

Data
Digital Bank Fraud
Béatrice Foucault : Researcher – Sophie Pollet :Fraud Expert – An overview of new and emerging fraud patterns, and how Orange can prevent them as a trusted third party operator.
Research

Cybersecurity

Data

CSR
Network Resilience improvement methodology
Bertrand Decocq : BRAINS' team Manager (Research and Anticipation activities) – What actions should be encouraged in order to increase networks' resistance to the most potent risks?
5G for efficient healthcare
Sofiane Imadali : Research Engineer for telcocloud – How innovations in 5G and e-Health come together to make medical care more efficient and improve patient experiences.