In order to meet the specific needs of customers and build business solutions that target these needs, start-ups can rely on the technical and human resources that Orange has to offer: connected objects, networks, management platforms, data analysis, etc. Being an Orange start-up partner means benefiting from strong support as you develop.
"Any business solution find in Live Objects a modular,standard and open foundation which perfectly supplements its IoT ecosystem."
Above all, IoT projects meet business needs. The best solution for a customer is first and foremost a matter for specialists in the field, who can rely on Orange's technological expertise.
In order to offer a comprehensive solution, Orange is therefore working with the ecosystem as a whole, becoming involved with a large number of start-ups specialising in various business needs.
The Datavenue offer allows each partner to select the services that it needs and provides them with the opportunity to focus on its know-how and expertise. Orange achieves this by providing proven, adaptable technological building blocks, as well as comprehensive support. Start-ups – publishers and integrators – can therefore develop their solutions through collaboration with technical experts, in particular on networks.
Focussing on the complementary nature of networks
In the field of IoT, there are various networks adapted to each need: the long-distance and low-consumption network LoRa, 4G that is able to transport large quantities of data and the new LTE-M network that has already been tested in the Open IoT Lab at Orange Gardens, near Paris. Orange therefore offers its partners a real opportunity to get ahead in the market. For example, in the case of the start-up Hostabee, which Orange has been supporting for almost three years, LoRa technology was the preferred choice. "This network is practical for many use cases in agriculture," explains Marie-Sophie Johner, Head of the Datavenue Programme at Orange. "Hostabee offers a solution that addresses the challenges faced by beekeepers. Its sensors allow beekeepers to remotely observe the bees' activity and to ensure that everything is going well. Bees are highly sensitive to temperature and humidity, which these sensors can monitor in order to regulate them or even to prevent hives from being stolen. For beekeepers, the economic benefit is significant." During a hackathon on the topic of smart agriculture organised by Orange at the start of 2017, Hostabee and Groupama strengthened their link. Groupama, the leading agricultural insurer in France, has really and fully taken the way of digital, in the construction of its offers and services; Groupama has also taken steps with several start-up, including Hostabee, with whom it is working today. Installed in over a thousand hives by Hostabee, these sensors are among the 15 million objects currently connected via Orange networks.
An open, sustainable, and secure platform
The IoT involves 330 million pieces of data being managed per minute by Orange platforms. With Live Objects, data are collected, stored in France, freely used and exposed in dashboards. All processing is fully compliant with the regulatory framework (GDPR). Live Objects can be used in self-service, irrespective of the networks and technologies used, and is based on three fundamental functions: Device Management, Data Management and Event Processing. Thierry Gaillet, Developer Advocate at Orange, explains: "Live Objects is the ideal foundation for any business solution: a modular and open platform via standard interfaces (API, SDK) for connected objects, mobile or web applications, but also connectors to the clouds of other data providers. Exchanges take place securely via customised protocols, such as https and MQTT."
Live Objects is used by the start-up Hostabee, but also by e-novACT in a completely different universe – industry 4.0. Spotted by Air Liquide during a developer challenge organised by Orange at the end of 2016, back when it was not even a company, e-novACT has since progressed: from proposing a connected headset that detects harmful gases, e-novACT has diversified and now offers smart monitoring solutions, for example, for works vehicles. By relying on Live Objects and Orange networks, e-novACT can focus on its own expertise: physical measurements, miniaturisation of sensors, signal processing and machine learning.
The right tool for the right job
In order to supplement its IoT offer, Orange has created its own marketplace: Datavenue Market. In cooperation with many manufacturers, Orange offers over 90 selected objects. Stakeholders in the ecosystem visit the Datavenue Market to select objects that are relevant for their needs and in turn, supported by Orange, they can become partner manufacturers. This is the case for K Technology & Services. This company specialises in claims management, such as water damage, and developed a solution that measures the level of moisture in walls during drying and regularly transmits information to avoid experts travelling unnecessarily. A functional prototype demonstrated the relevance of this approach and the company reached a critical phase: how do you scale up a good idea? Orange is currently helping K Technology & Services to industrialise the production of its connected object and to meet the right stakeholders. Later, it will most likely enter the Datavenue Market.
Co-innovation that benefits the whole IoT ecosystem
Technical, digital and human support from Orange is also a long-term commitment: "Regardless of the network developments, protocols or technologies used," adds Thierry Gaillet, "it is the guarantee that its data is always managed in a consistent manner by capitalising on what has already been developed, thanks to API standards in particular. On a non-mature market that is destined to evolve greatly, it is reassuring." By supporting object designers as well as integrators and publishers of solutions, Orange is a key player and contributor to the IoT ecosystem. Every day, Orange learns from its partners, in contact with developments on the ground, in order to follow and integrate the directions taken by the market and its developments. Orange thus refines and enriches its offers to remain closely focussed on its customers' needs and uses. More than just virtuous support, it is a real approach to co-innovation, which benefits the whole IoT ecosystem.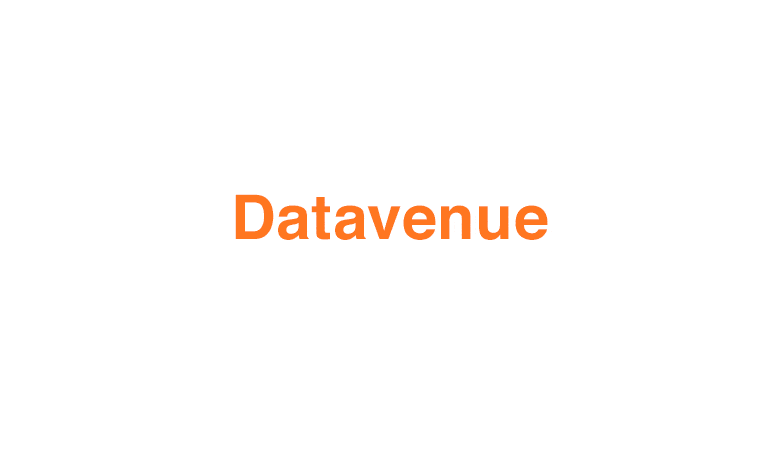 * Application Programming Interface
** Software Development Kit
*** MQTT: publish/subscribe messaging protocol, particularly adapted to IoT