Virtual reality is gradually being integrated into the set of tools available to companies for workplace safety training and awareness. Combining operational and cognitive benefits, it offers interesting perspectives in terms of crisis management on sensitive industrial sites.

How to increase the quality of training on good professional practices or that of crisis management practices in companies? How to improve learning while simplifying the setting up of such facilities? Combining operational and cognitive benefits, virtual reality offers many possibilities for workplace safety. Here we talk with Frederick Benaben, a teacher-researcher at the Albi École Mines-Télécom engineering school's Industrial Engineering Center and head of the joint laboratory EGCERSIS (Training for Crisis Management in Representative Environment of Sensitive Industrial Sites), about his work in the area of crisis management on sensitive sites and about the implications of virtual reality.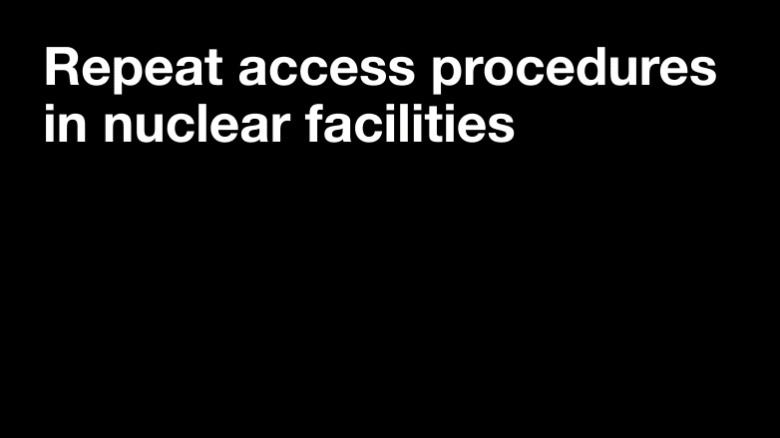 What is meant by virtual reality for workplace safety?
In the field of workplace health and safety, virtual reality can make it possible to address several levels of training. The first is that of skills, where participants are taught to handle a tool or piece of equipment bearing in mind the quality of the action. How to use a fire extinguisher for example. In the second level, procedure, we aim to teach a sequence of actions to carry out in a specific situation. The third level is that of the collaborative process, with a new sequence of actions but this time to be performed by several people together. In the fourth level we introduce uncertainty, whereas the previous three levels were completely deterministic. We add a gamemaster who can evaluate the participants' performance and adjust the scenario in real time, for example by increasing the level of difficulty (intensifying a fire, closing a door, etc.). Beyond knowledge of the action or the procedure, we call upon the players' expertise and their ability to improvise.
What is the state of the art of immersive technologies? Are they mature and affordable enough? Are companies really starting to use them?
Regarding the equipment, immersive technologies are in a maturity paradox, in the same way that computer technology was in the 1960s. At the time, a computer took up a whole room, cost hundreds of thousands of dollars, and was mainly used for calculations. As soon as its size was reduced enough to fit on a desk, its cost lowered, and office software installed, it could enter the professional realm. In the same way, virtual reality is at a crossroads. Nowadays, nobody wants to wear a 1 kilo-helmet with wires around it. The day virtual reality devices weigh as little as a pair of glasses, cost less, and offer more than 24 hours autonomy, there will be a much wider take-up. However, as far as technology maturity is concerned, I believe we have reached a more than good enough level of computing power and visual appearance for a large number of applications, including those for workplace safety.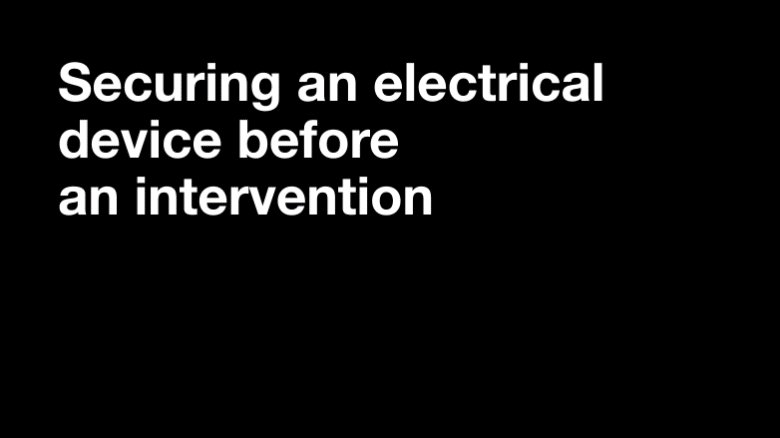 How is virtual reality complementing the traditional training and awareness tools to which companies have access today?
Virtual reality is an excellent complement for training methods, be these theoretical courses or life-size exercises. It opens up many possibilities. Today, if we wish to set up a safety drill within a Seveso classified site [establishment with risks linked to the manufacturing, handling, or storing of dangerous substances, ed.], we must bring all or part of the site to a standstill and install an extremely complex setup for the participants to actually go through a realistic experience.
And from a cognitive point of view, what are the benefits of virtual reality?
Although I do not work on the cognitive side, the studies we refer to tend to show that we learn better when immersed in a 3D environment, especially in the scope of learning involving the body. The fact of living and feeling an exercise is much more efficient than that of dealing with it theoretically. They are not mutually exclusive, but users probably assimilate more when their senses are being tricked.

About ten years ago, there was a lot of talk about "serious games". What's the difference in the end? Is it the degree of immersion?
Both technologies share the same parentage and aim to provide a fictitious yet realistic situation. However, "serious games" call much more on the participants' imagination as well as their ability to become engaged in the facility. Whereas, in workplace health and safety, we are not in a fun activity in which people want to become involved. The challenge is therefore to make the system sufficiently attractive to get participants' imaginations to work and achieve a good level of involvement and uptake of the exercise. Virtual reality and immersive technologies in general don't give you the choice. Whether you are interested or not, you are projected into the environment.
Could you present the work you are carrying out in the EGCERSIS laboratory around crisis management?
EGCERSIS is a joint research laboratory bringing together the Industrial Engineering Center and the firms Immersive Factory and Report One, which receives an ERDF (European Regional Development Fund) grant from the French Occitania region. Its ambition is to show that virtual reality is a very high performing tool for crisis management training on sensitive sites. In this context, we are developing a demonstrator that can cover up to the fourth level of training (uncertainty) and which revolves around three iterations – three different exercises – and various functionalities that we wish to provide.
Virtual reality makes it possible to collect a lot of data so as to evaluate both the players' performance and the educational quality of the exercise.
The first exercise took place in a virtual underground station in which three players (a firefighter, a police officer, and a doctor) had to fulfil a mission. The aim was to plunge them into a realistic environment, connect them to a crisis unit providing them with instructions, and to collect data on the exercise. A second exercise took place in a 3D replica of part of the IMT Industrial Engineering Center building which we had set on fire. The exercise, which included civilians and firefighters, introduced uncertainty and variability with a player who could choose from several predefined locations where to start a fire. The third and most accomplished iteration enabled us to bring into play the following four functionalities:
The realistic environment, with a terrorist attack simultaneously combining an arson attack in the Albi cathedral and a shooter in the Albi École des Mines.
The gamemaster tool, a player sharing the same virtual space as the players, who is invisible and almighty.
The crisis unit, whose players were also immersed in the virtual environment. Gathered around a 3D map augmented with data and assisted by artificial intelligence tools that suggested actions, they could make decisions and transmit information and instructions to the firefighters.
Finally, the dashboards enabling visualization of the data on the progress of the exercise. This project won the Laval Virtual Awards 2022 in the "industry" category.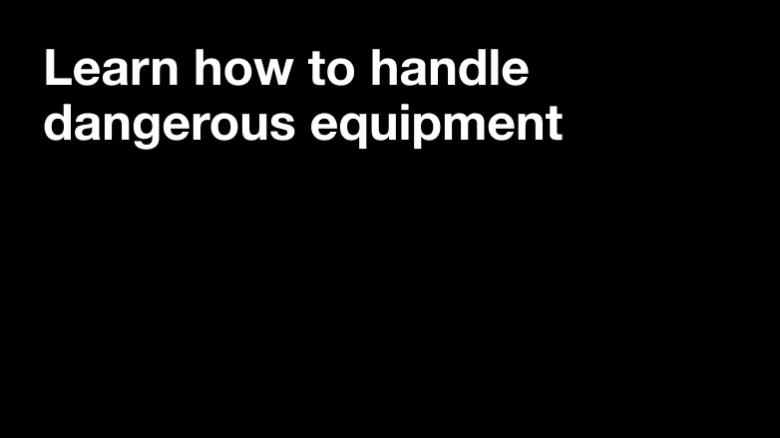 What are the essential parameters to take into account when carrying out this type of project within a company?
The first question to ask is that of equipment: what to choose and when is the right time to invest? Immersive technologies are evolving fast, it is important to be cautious so as to avoid the risk of buying equipment that will be obsolete after two years. The second question: how easy is it to obtain a 3D model of my building? This stage takes time and requires a minimum of resources (2D plans, 3D scans, etc.). The crucial point is that of the double take-up by the company's safety manager on the one hand, and by the people requiring training on the other. To maximize the chances of take-up, it is necessary to make sure the exercises are made well and that users are accompanied.
What are the most interesting perspectives offered by virtual reality in the field of safety?
We have talked about the ability of immersive technologies to copy reality, but we have not mentioned their ability to be freed from it… Imagine being projected into an environment in which spheres representing risks are floating around you. The closer they are, the more likely they are to occur. The bigger they are, the bigger the reach of their action. The redder they are, the more dangerous they are. And they also have connections… This way of representing risks is much more explicit than diagrams. The ability to provide new services relating to immersive data visualization and, especially, facilitated interaction with artificial intelligence tools that today are generally very difficult to access, are fascinating perspectives of virtual reality.
Frederick Benaben is a teacher-researcher at the Albi IMT Mines engineering school's Industrial Engineering Center and head of the joint laboratory EGCERSIS.
IMT Mines Albi is the youngest of the seven Mines schools. True to the Mines model, it is a place of high-level training, scientific research and technological innovation.