At a time when many of the world's regions are suffering the consequences of climate change, cities, which are home to more than half the global population, are under pressure: they must not only become smarter but also more "resilient".
For the first time in human history, cities are home to more than 50% of the population. In Europe, this figure even reaches 77%. 140 cities account for 44% of the European GDP. Most cities are faced with major challenges related to the environment, traffic, pollution, or insecurity.
Cities, where resources and competences are concentrated, are also the best laboratories for the smart solutions of tomorrow. Technology is becoming a phenomenon that is central to these large cities: the number of connected devices in the world is continually growing exponentially, rising from 15 to 75 billion between 2015 and 2025 according to Statista.
On this matter, the experts are unanimous: making a city truly smarter, isn't just about installing sensors and software, it's about using technology and data to serve a better quality of life, as climate change sets fresh challenges.
The resilient urban fabric requires a systemic approach to the city, which must be considered as a complex system with its personality, its own specificities.
In the face of climate change, technology could help make cities resilient, in other words cities that are thought out according to the disturbances they are likely to suffer, cities that will be capable of adapting to and resisting climate crises.
Greater agility and robustness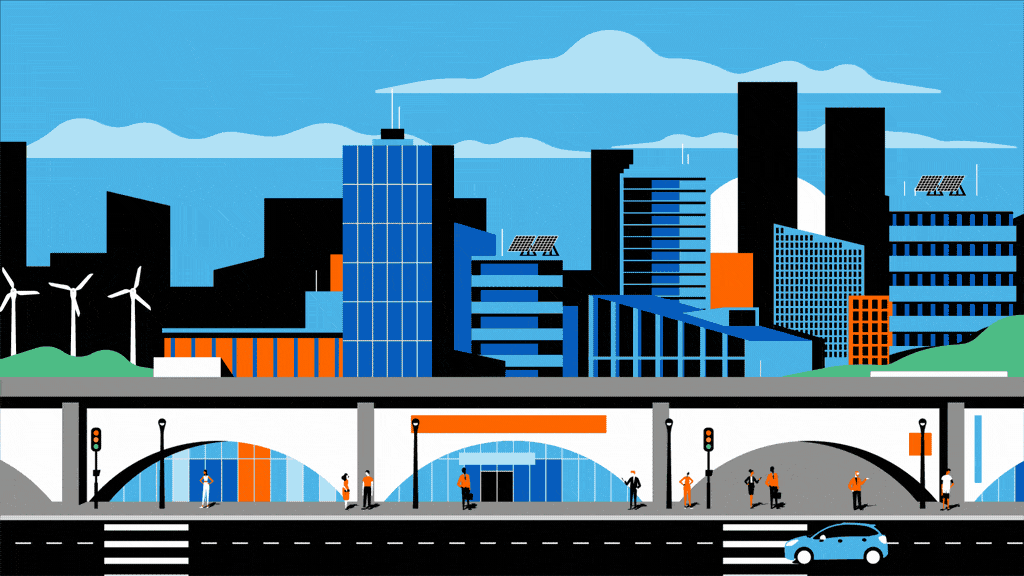 Author of a notable report on the subject, the McKinsey Global Institute thus lists three essential layers to the smartness of a city: the technical layer of course, which includes networks of interconnected devices and sensors; the software layer made up of data analysis applications; the human layer: this is the way in which citizens adopt these tools to make better decisions and change their behaviours.
The potentials are huge. The McKinsey Global Institute explains, for example, how tens of digital solutions currently available for cities can make infrastructure systems more agile and more robust as well as provide solutions in terms of energy or intervention management in the event of a natural disaster.
Health, energy, waste, and mobility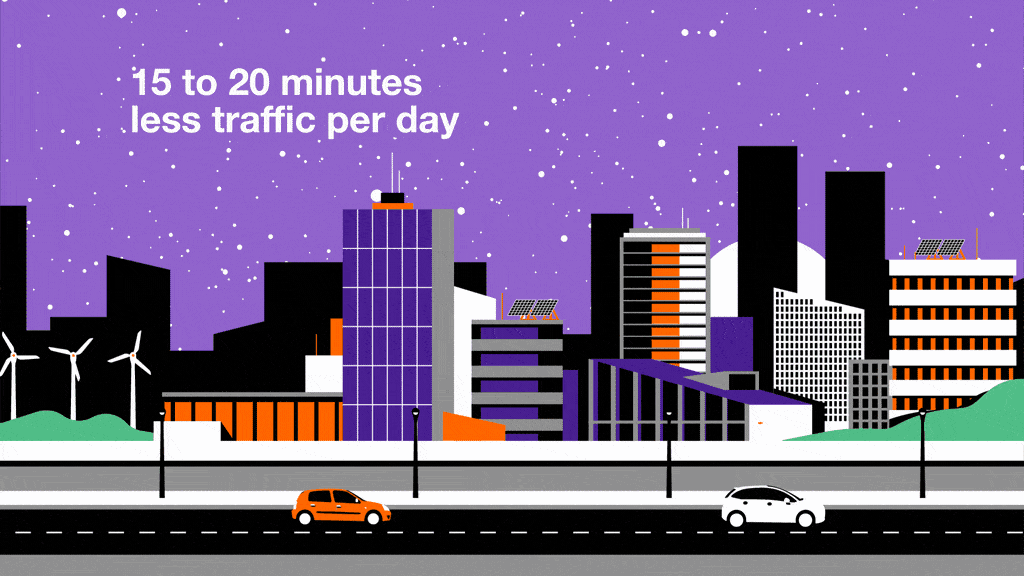 In the area of health, telemedicine is the most promising; but there is also air quality monitoring and that of infectious diseases.
In the energy sector, smart street lamps get mentioned, but also energy consumption tracking systems on the scale of a neighbourhood that enable dynamic electricity pricing, which could influence virtuous behaviours. In this area, the talk is of Enernet or the Internet of energy, with data promising to improve network energy efficiency so much.
We could continue this list for a long time, looking for example at water consumption, where leak detection and management systems make it possible to limit wastage. Waste management can also be improved thanks to tools that optimise collection routes; whereas smart traffic lights, real-time information on public transport, and predictive maintenance of transport infrastructures will decongest the city.
In terms of mobility too, digital systems make it possible to model behaviour: by knowing supply and demand at all times, it is possible to adjust transport offerings by encouraging carsharing, by taxing the use of personal vehicles, or by easing access to the city's car parks.
Systemic approach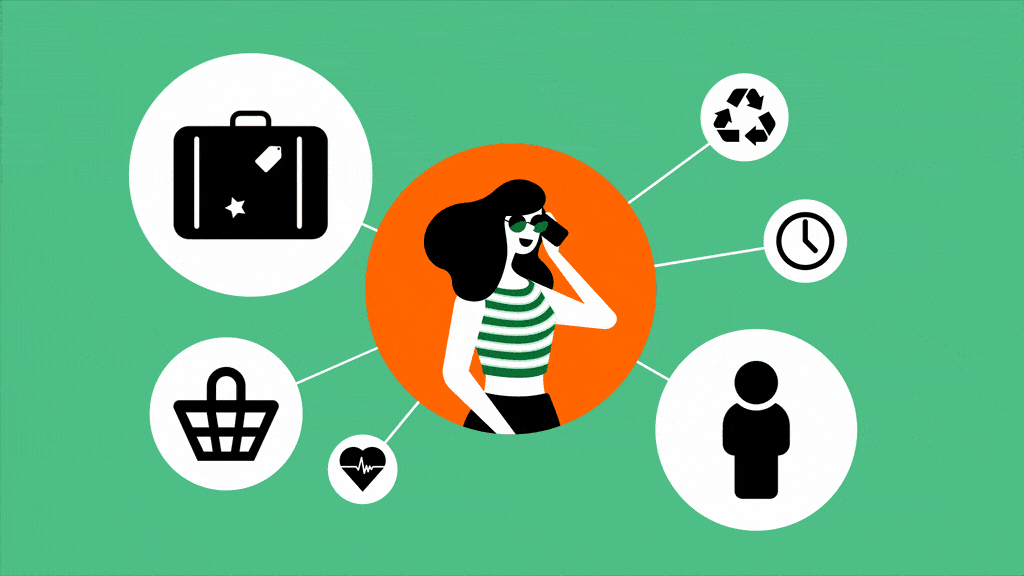 These systems implicate all the stakeholders of the urban fabric, starting with its population, with transmission and reception of information in real time contributing to the city's self-regulation. What matters is not the number or the variety of applications but their interconnection to the residents' service.
For Isabelle Thomas, professor of urban planning at The Université de Montréal, "the resilient urban fabric requires a systemic approach to the city, which must be considered as a complex system with its personality, its own specificities".
And with its main components, she adds, of strong leadership and integrated governance, in other words an implication of the whole set of players and stakeholders.
Without a doubt, resilience is a future value for urban planning. In fact, the 11th Sustainable Development Goal (SDG) set by the UN in 2015, recalls the urgent need to "make cities inclusive, safe, resilient and sustainable".
Rotterdam, champion of resilience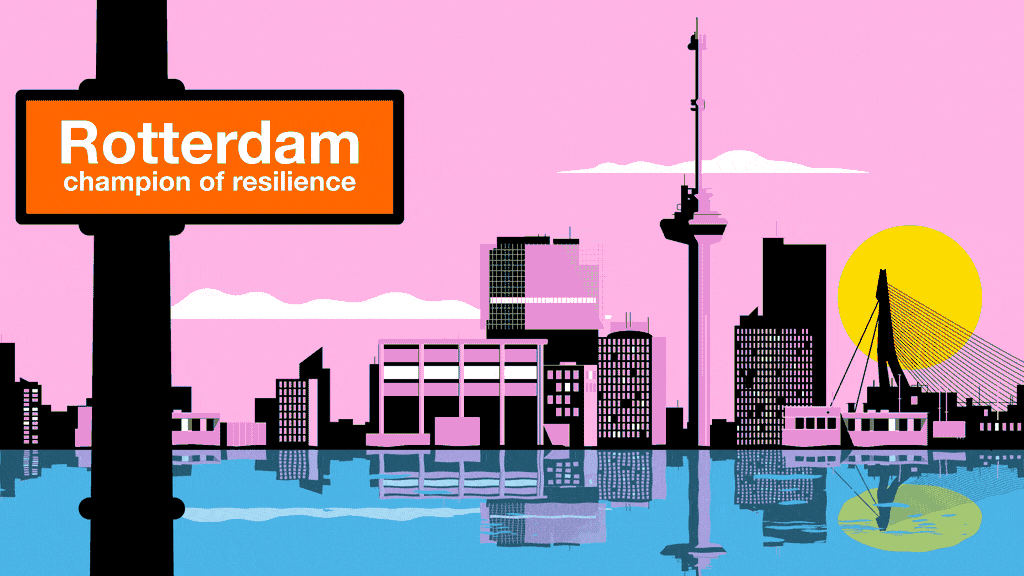 Should there be a ranking of the most resilient cities, Rotterdam would undoubtedly stand on top of the podium. In effect, The Netherland's second largest city is the first metropolis to put in place a resilience strategy.
Among the 68 initiatives working together to prepare the city for the hazards of the 21st century, are a citizen-managed green energy production company, urban farms on the roofs of buildings, and "water squares", these pedestrian or play areas that only reveal their resilience when there is a flood, by absorbing excess rainfall.
But Rotterdam being an industrial port of utmost importance, its strategy is built firstly around the development and securing of digital networks dedicated to the running of port activities, such as that of controlling the energy needed for pumping water.
Given the importance of providing a robust internet connection to the actors of the resilient city, the Rotterdam Internet Exchange (R-iX) foundation is financing ultra-fast network infrastructure and innovative internet service projects in the region.
It is also working on the mutualisation of local internet providers' capacities thanks to "peering" technology: this method, which facilitates internet traffic exchange, makes it possible to guarantee provision and continuity of digital services and systems, even in difficult conditions.